Doing business following the principles of social responsibility enables the company to be sustainable, i.e., the opportunity to develop in the long run by contributing to society, concluded Milica Mišković, program director of the Forum for Responsible Business, in an article recently published for INStore magazine. 
Various data and examples that we come across every day in practice show that more and more companies are trying to harmonize their business with the principles of social responsibility. You have the opportunity to read numerous examples in our regional reviews of donation news and the annual reports on the state of philanthropy in the Western Balkans.
The past two years have also shown how much companies are ready to respond to crises, such as the coronavirus pandemic, and help their communities respond. When it comes to Serbia in particular, according to the Responsible Business Forum survey, most of the surveyed large companies in 2020 and 2021 allocated more than half of their budgets for CSR activities to fight the pandemic. For detailed information on donations from companies and other actors of the philanthropic community to combat the consequences of the pandemic, both in Serbia and other Western Balkan countries, visit the link, and for a detailed insight into the information on benefits from 2015. Until today, register in our Giving Balkan application.
Data from our research on philanthropy in Serbia in 2021 show that business sector donations make up as much as 29% of the total donated amount. Nordeus doo, DM drogerie markt, Elixir Foundation, and SBB Foundation are among the most prominent donors when it comes to companies.
While you are waiting to publish our annual report and data on the top 10 donors, both for Serbia and other countries, we have prepared an overview of recent CSR actions by which companies in the region bring positive changes to their communities and affect their growth and development.
Bingo's long-term support to children and young people without parental care who are growing up continued this year. The company recently handed over a donation of 40,000 KM, which will partly cover the costs of one of the SOS families and partly directed to Youth Homes in Sarajevo and Gracanica.
This is the part of the year we love the most. We have been together for nine years; we see children growing up to be wonderful young people. That is the purpose of our friendship: listening to needs and unconditional support. There is also help in connecting with an extensive network of our partners through projects that work with us, as a strategic goal of Bingo in this familiar story, said Tatjana Paunoski, head of marketing at Bingo.
Campaigns and actions dedicated to environmental protection
Ecology and environmental protection are topics that the business sector, in various ways, is increasingly supporting. We recently wrote about it on the occasion of World Recycling Day, but in the meantime, we have come across a few more exciting actions that may motivate you to do something for our environment.
A campaign that warns us that one species is extinct every hour on Earth
According to the latest State of the Planet Report, published in September 2020, the populations of mammals, birds, fish, amphibians, and reptiles have declined by a worrying 68% since 1970 due to population growth and accelerated urbanization, causing species to lose their habitats or they are hunted and then extinct.
This information was the impetus for the awareness-raising campaign designed and implemented by the agency Bruketa & Žinić & Gray and WWF Adria, in collaboration with Go2Digital, Alma Quattro, and Led Media.
The campaign was conducted on the occasion of March 26, when the Hour for Our Planet campaign is being conducted around the world. On that day, the attention of passers-by in cities across Croatia, Serbia, and Bosnia and Herzegovina were drawn to a clock on digital city light surfaces that counted and displayed endangered species such as the Balkan lynx, human fish, or Mediterranean bear.
In addition to digital city light surfaces and web banners, the clock was counted live from 20:30 to 21:30 on the Facebook profile of WWF Adria. In addition, influencers joined the campaign, educating their audiences about endangered species on social networks in the week before March 26.
In Croatia, the campaign was supported by numerous media, such as Jutarnji.hr, Vecernji.hr, T-portal, Telegram.hr, 24sata.hr, Dnevnik.hr, and Story.hr.
Campaign You choose, we plant
PS Fashion has launched a campaign called You choose, we plant, in which a tree was donated to all customers throughout Serbia in the period from March 18 to March 24 and will be planted on their behalf.
This provided more than 5,300 seedlings, and the first 150 were planted a few days ago on the property of the Žiča monastery to green it.
The action continues in the coming days. As they say from the company PS Fashion, the plan is that the company will plant over 20,000 trees and breathe new life into neglected natural spaces in the next three years.
Another afforestation action of the SBB Foundation
The afforestation action was recently organized by the SBB Foundation, together with one of the winners of the competition Let there be more forests. To breathe better! - JKP Komunalac.
The action was organized in Gracanica, on the land plot Padaliste, where 500 black pine seedlings were planted.
Gracanica is the fourteenth location where afforestation was carried out as part of the initiative Don't get dirty. You have no excuse! which is SBB Foundation launched in 2015. So far, over 11,000 trees have been planted throughout Serbia as part of the afforestation project. The SBB Foundation announces that in the coming days, plantings will be organized in Belgrade at two locations, which will complete the afforestation action and meet its goal - 17 areas will receive 13,000 seedlings.
Procter & Gamble, together with consumers in the fight for the environment
Procter & Gamble Croatia has launched an initiative called This is our home. Let's keep it within which it promotes organizations that fight for environmental protection in Croatia and will receive a donation in the total amount of 300,000 kn.
These are the Blue World Institute, the BIOM, and the Lijepa naša associations, and you can support them by buying P&G products in stores all over Croatia.
The contribution of P&G Croatia to preserving the environment does not stop with this action.
We all want to contribute to the preservation of the environment, but we often do not know where to start. That is why Procter & Gamble is developing solutions to eliminate the carbon dioxide emissions generated in the production and transport process by 2040. That plan is already being realized through the use of recycled plastics, compacted detergents that wash at 30 degrees, refillable bottles of hair care products, and numerous other innovations. Production plants already use energy from renewable sources and significantly reduced water, said on the occasion of this initiative, the director of P&G for Croatia and Slovenia, Nikolina Silov Konjevoda.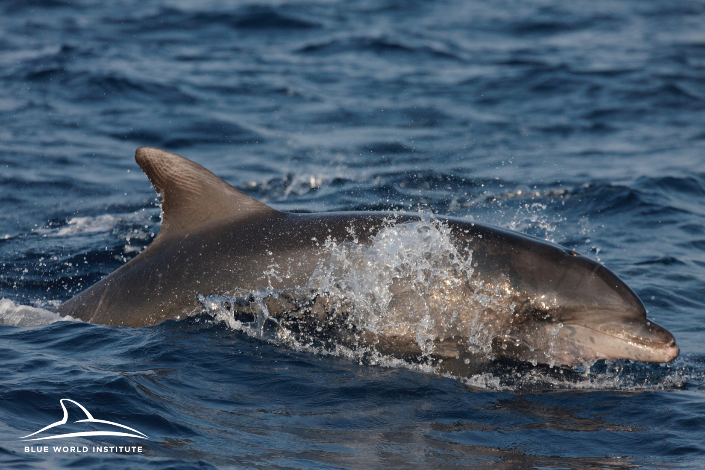 Socially responsible actions of Mastercard
The promotional campaign, which focused on the online platform for donating to SOS Children's Villages in BiH, with the support of Mastercard, raised 45 thousand KM to support the work of SOS daycare centers in Bosnia and Herzegovina.
To encourage citizens to make online donations, Mastercard is each online payment of Mastercard card users in the period from December 20, 2021. until February 28, 2022, regardless of the payment amount, increased by another 10 KM.
The funds raised in this way will be directed to support the work of Day Centers that operate within the SOS Children's Villages in BiH, and where the goal is to offer additional content to children and youth that contributes to their empowerment and development in a structured and valuable way.
The company Mastercard had an action dedicated to online donation in Serbia. The company donated to the Nurdor association platform Superhero.rs. More than 3,000,000 dinars were collected from mid-December, when the platform was launched, to February 4, when World Cancer Day was marked, thanks to donations from citizens.
There are various ways in which companies can improve the communities in which they operate. For example, instead of simply donating money to an organization, which is undoubtedly the fastest and most accessible, in the long run, it is more beneficial to help someone do better business, learn new skills, and introduce new processes. In this way, the effect of the changes you have contributed as a company will last longer, and it is possible to change things for the better permanently, said Milena Đorić Gudurić, Marketing Director for the markets of Serbia, Montenegro, and Bosnia and Herzegovina at Mastercard.
Actions to support education
Education is a frequent topic of support for socially responsible actions. Some of them are becoming traditional, so you have the opportunity to read about them every year. One such example is Good deed for SOS Children's Village, which the company Delhaize Serbia has been implementing since 2016 before starting school to support SOS Children's Villages Serbia.
Our research on philanthropic donations in Serbia in 2021 shows that 13% of all donations were intended for education.
We remind you that for a detailed insight into the data on benefits for this topic in the past, but also in some previous years, you can register in our Giving Balkans application. What some more recent actions looked like, read below.
Intesa Sanpaolo Bank BiH supports the education of young people from SOS Children's Villages BiH
Intesa Sanpaolo Bank BiH supports children, and young people cared for by this organization in the education segment. The latest donation is worth 6,000 KM, and during its delivery, Lejla Dizdarević, Director of the Directorate for PR and Marketing Communications of Intesa Sanpaolo Bank of BiH, stated:
We have been helping the work of SOS Children's Villages in BiH for many years, and since last year, we have focused on a group of students who may need the scholarship to achieve the highest quality education. The most excellent satisfaction for us is when we see their success during their schooling and eventually become educated adults and find a job more manageable.
Actavis supported the education of children and young people by donating iPad devices
Actavis has donated 52 iPad devices with associated equipment that children will now use and young people, assisted by SOS Children's Villages Serbia, to attend online classes.
Quality and continuing education have always been key ingredients in the recipe for success. Today, almost every work is unthinkable without quality IT equipment, of which the Actavis company is very aware. I hope that this donation will enable more accessible and better teaching for all involved and an additional step forward for all students in their education, said General Director Brigita Tetičković on the occasion of the donation.
Franck and "Step into Life" in action for the education of young people in Croatia
Franck and "Step into Life" launched a national humanitarian action to support young people without parental care to collect scholarships for their university education.
You support this action by purchasing Ciglica, vacuumed Jubilee coffee of 250 grams because Franck will donate 50 lipas from each package sold.
In Croatia, many children without adequate parental care complete high school every year, but there are no financial opportunities to continue their education because they lose the right to foster care. Because of this and many other problems, many of them do not have the chance to continue their education, despite their wishes. For this reason, Franck Jubilarna has decided to support the humanitarian action "Step into Life" to give young people the opportunity to continue their education and professional development, the organizers of the action announced.
The action was also supported by numerous public figures, such as Bojana Gregorić Vejzović, Nataša Janjić, Mirna Medaković, Lejla Filipović, and many others who participate in the campaign every day and work on raising awareness about the situation of young people growing up without parental care.
Long-term support of the company "Baking Factory" to the Red Cross Skopje
Baking Factory, the first Macedonian company for making tortillas, started this month with a long-term action of donating a part of the produced tortillas to the Red Cross Skopje.
According to the company, the donation is planned to be delivered every month to the Red Cross homeless shelter in Skopje. This donation should have a double effect - food donation to those who need it most and environmental protection. This way, it will reduce the number of destroyed goods and packaging, which reduces the emission of harmful gases.
In this way, we perform two essential socially responsible activities - we help some of the most vulnerable categories of citizens and contribute to environmental protection. These are the two most alarming topics and problems in the country, for which we in the private sector must be much more committed, said Dejan Milenkovski, the company's founder, on the occasion of the action.
The value of donations within this action will be around 60,000 denars per month.
Henkel's Hygiene Poverty Reduction Campaign
In cooperation with the SOS Children's Villages Serbia Foundation, Henkel recently organized a campaign to reduce hygienic poverty. Namely, a part of the funds from each Persil detergent sold during February and March this year was donated by the company to the SOS Children's Villages Serbia Foundation, with the goal that all children and families cared for by the foundation have clean clothes.
In this way, the company wanted to raise awareness about the problem of hygienic poverty and how this type of poverty negatively affects the development of children. Not only on their health but also on their self-confidence, well-being, interpersonal relationships, and future.
As a responsible company, Henkel has recognized the importance of this problem and has made a global decision on the importance of raising public awareness and solving it., they said from Henkel.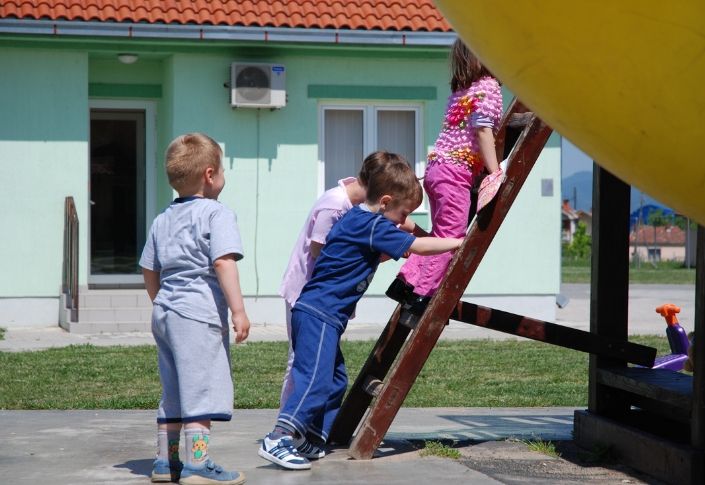 As you can see, there are many examples of social responsibility and actions by which companies work to raise awareness of a problem, solve it and make positive changes in their communities. We have mentioned only some that are more recent, and we have already referred to many of them in some earlier texts. Some of them are the campaign "Follow the Sunflower "conducted by Dijamant to support people with Down syndrome for the second year in a row or support from Avon in fighting breast cancer.
On the link, you can also get a reminder of the 10 CSR actions marked last year from the point of view of our marketing manager Ivana. If you want us to spread the good news about the CSR activities of your company, write us - we will be happy to share your good and successful stories.