International Good Deeds Day (#GoodDeedsDay) has been celebrated worldwide every April 3 since 2007 to encourage individuals to do charitable deeds and bring about positive change in their communities. 
This day was established on the initiative of philanthropist Shari Arison and is marked by various volunteer and philanthropic actions. 
On this occasion, we have prepared as many as 14 suggestions on doing a good deed and doing something beautiful, sound, and valuable for your communities. 
Support your community with online donations on the Donacije.rs platform 
You can do a good deed at any time and donate online to one of the campaigns on the Donacije.rs crowdfunding platform. 
At this point, you can support the Sombor tailors to empower economically disadvantaged women, help the Uzice Women's Center to provide support for women from vulnerable groups and socially vulnerable families, or to be part of the community that will give a mural on the jubilee of the Kruševac newspaper Grad. 
The philanthropic community on Donacije.rs has donated more than 693 thousand euros during the previous four years through 144 campaigns. Choose the campaign you want to support and become part of this community. 
Donate to the children of Ukraine during the next order through the Glovo application 
Glovo signed an agreement with UNICEF in Serbia to help children from Ukraine. Through the Glovo application, users in Serbia can donate funds to UNICEF for children from that crisis-stricken country. 
On the Glovo application, they added a bubble called For children of Ukraine. 
By clicking on it, Glovo users can help Ukrainian children with a donation of 100, 200, 500, 1000, or 2000 RSD by paying with payment cards. The donated funds go to UNICEF to help children from Ukraine. 
Glovo's goal is to provide humanitarian and essential logistical support to the citizens of Ukraine who need it now. Therefore, it has connected customers and couriers with partner restaurants, pharmacies, grocery stores, and non-profit organizations to help during this crisis. 
Explore this option the first time you use the Glovo app and support kids from Ukraine. 
Support the Solidarity with Ukraine Fund 
Foundation Solidarity founded the Solidarity with Ukraine Fund to help refugees who have found security in the Republic of Croatia. 
You can support the Solidarna Foundation by donating to them on their website. In addition to financial assistance, other types of support are needed, such as crisis accommodation, education, psychosocial and legal support. For more details and to help immediately, visit the Solidarna website. 
Allow children from vulnerable families to go to sea 
The humanitarian association "Our dream is their smile" launched the action Sea of ​​love to enable children from socially endangered families to go to the sea. They asked the renters of apartments and other facilities for the reception of children and parents, for offers free of charge. 
The association raises funds until June 13 to ensure the departure of socially disadvantaged families on vacation. In addition to accommodation, it is necessary to cover transportation costs, food costs, and all additional costs for all users included with this action. 
This action includes children from socially endangered families and also children with disabilities. 
You can support the effort with a donation to the account number HR8924850031500008723 opened in Croatia Bank dd 
In addition to financial contributions, you can also help by renting the building (apartment, house, apartment) free of charge for seven days from 15.06 - 15.09. To apply, you need to send the following information: 
Name and surname, as well as the contact of the owner, 
the period is given for the admission of children (7 days from 15.06 -15.09.), 
number of people who can spend the night in the facility, 
object address. 
You can sign up on the Facebook page, via email nassan.njihovosmijeh@gmail.com, or at number 099 3083750.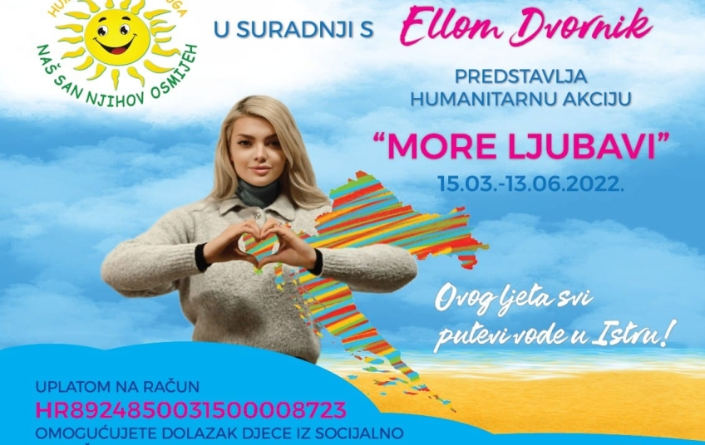 By purchasing Procter & Gamble products, you are helping to preserve the environment 
Procter & Gamble in Croatia has launched three actions supporting associations that focus on environmental protection, and anyone who wants can support it by purchasing P&G products. 
To support the Blue World Institute, which deals with the study and protection of dolphins, buy P&G products in any store in Croatia until April 30. 
You can also support the BIOM association and thus contribute to maintaining the griffon vulture habitat. You can support this campaign by purchasing P&G products in dm drugstores in Croatia until April 30. 
The third association you can support with P&G within this action, which is implemented under the name "Let's keep our home," is the association "Lijepa naša." The funds are intended to support schools in implementing environmental projects, and you can get involved by buying P&G products in Konzum stores from April 1 to May 31.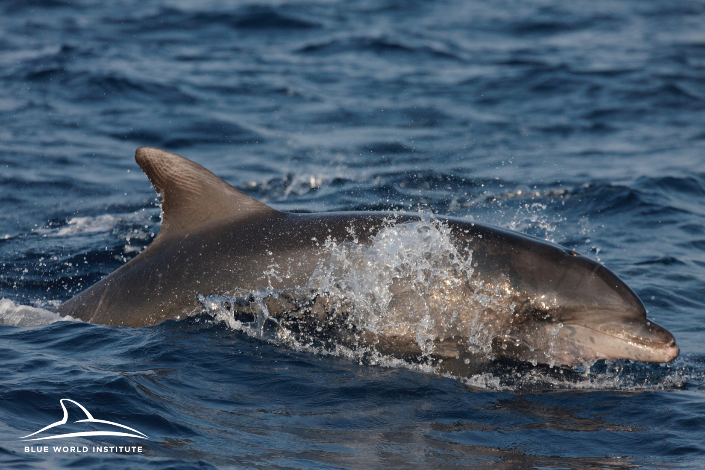 A paw of humanitarianism- get involved in the action of supporting animals 
If you are an animal lover, take the opportunity to help them by supporting the Paws of Humanity campaign launched by the association eStudent. 
Participate in the humanitarian-entertainment auction, within which funds will be collected to purchase food and supplies for animal shelters throughout Croatia by selling previously made toys. 
This good deed can brighten the lives of two pets - yours, who will get a new toy, and the one in the shelter, who will be provided with food with the money raised! The auction is planned for the week of April 4-10, and all pet lovers and people ready to help animals in the shelter are invited to it., said the organizers. 
The action has an environmental character because the toys are made from recycled textiles. For more details on this humanitarian and environmental story, visit the link. 
A chance for runners and recreationists: charity races in Zagreb and Dubrovnik 
If you want to combine beautiful and valuable, you can participate in one of the charity races. 
One of them is the Du Motion race, held on May 1, 2022, in Dubrovnik to support the Multiple Sclerosis Society of Dubrovnik-Neretva County. 
Anyone who wants to race can support it by running or buying a fan package with props to cheer on the runners on Stradun. 
The funds raised will be used to procure the necessary medical equipment for the Multiple Sclerosis Society. Details and registration are possible via the link. 
The second humanitarian race is being organized on April 24 in Zagreb to support 19-year-old Lucija, who suffers from spinal muscular atrophy type 2 and needs funds for numerous therapies and medications. Funds are collected from paid entry fees, and the race is organized by Monika Opačak, the wife of the recently deceased ultramarathoner Tade Opačak. To apply, visit the link, and all the details can be found on the Humanitarian Association Tade Opaček.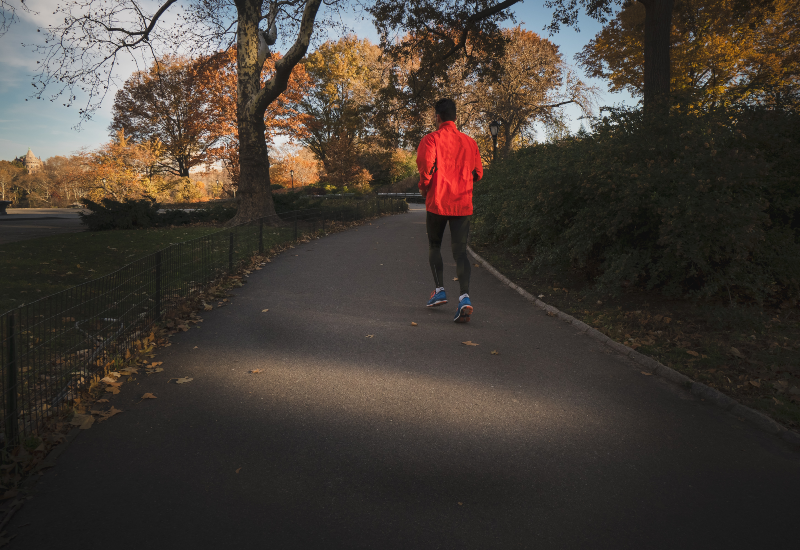 Humanitarian action Step for a meal 
You have the opportunity to combine physical activity and humanity this weekend in Montenegro, where the humanitarian action Step for a meal will be organized in Bar. 
Namely, the Sports and Recreation Center (SRC) Bar is organizing a humanitarian walk through the Bar. Each kilometer of participants will represent one euro donation for a meal to those who need it the most. 
Under the official name Step for a meal, this action will be held on Sunday, April 3, at 10 am, in front of the Topolica hall. 
In front of the main entrance to the hall, there will be a starting point and a point of the Women's Bar NGO. 
To participate in the action Step for a meal, you need to register at this point. 
When you apply, you get a ticket/bracelet and general information about the organization and donation. 
The goal is for each participant to donate one euro for each kilometer traveled and give it to someone who really needs it and provide a meal - they announced from SRC Bar.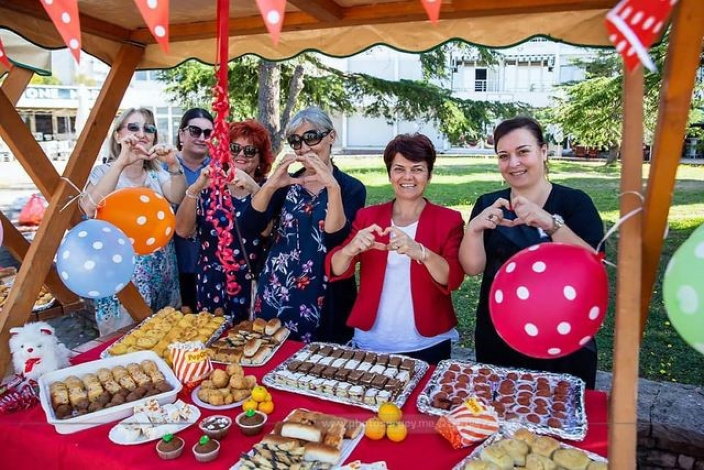 Support the action of your choice on the Doniraj.ba platform 
One of the quickest and easiest ways to support the development of your community is undoubtedly online donations. 
You can support essential topics throughout BiH with an online donation for the campaign of your choice on the platform Doniraj.ba, which is initiated and run by the Tuzla Community Foundation. 
On the Doniraj.ba platform, you can support various local projects and organizations whose daily work contributes to solving local problems and assists the most vulnerable categories of society. 
You can contribute to education, environmental protection, the most endangered fellow citizens, or some other important topics which are close and important to you. 
Explore the platformDoniraj.ba and do a good deed today in just a few clicks.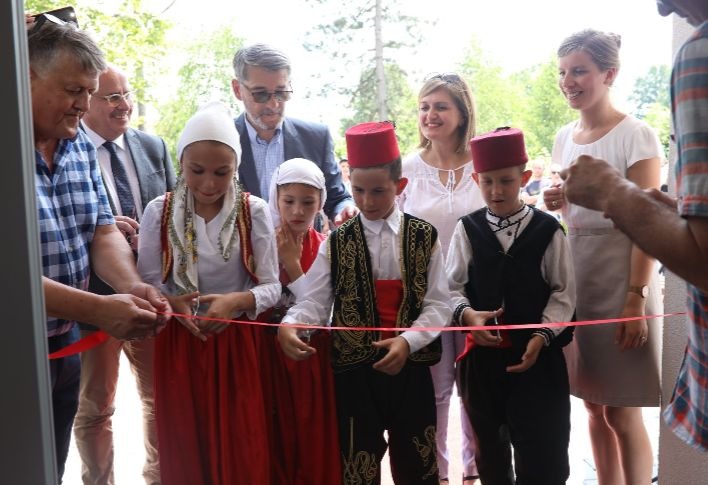 Donate to the permanent fund Sami Čamdžić for a happy childhood 
If you are from BiH, you know that last year the Pomozi.ba Association established a permanent fund, Sami Čamdžić, for a happy childhood. 
The fund was founded on the initiative of many friends of Sami Čamdžić and his family in memory of this 13-year-old boy - volunteer, camper, student, son, brother, a friend of people and animals. 
You can support this fund by calling the number 17013, which donates 2 KM, and the number is unique for all BiH operators, with an online donation or contributing to any of the accounts listed on the link. 
The donated funds are intended to support children and youth throughout BiH. 
It is also known that Pomozi.ba Association implements various essential actions for the community and those that need support throughout BiH. On their online platform pomoziba.org you can choose from many campaigns and donate to one or more of them you want to support. 
Support children and young people without parental care 
SOS Children's Villages is known in the Western Balkans and worldwide for its daily care for children and young people without parental care and children from the most vulnerable families, helping them grow up in a loving home. 
Many supporters help them achieve their mission, and you can become one of them, so maybe the International Day of Good Deeds is an ideal opportunity for that. 
If you are from BiH, you can support SOS Children's Villages with online donations by including in the godfathership program or some of the corporate support programs. 
In Serbia, you can also support children and young people without parental care and the most vulnerable families in several ways, such as membership in the Golden Heart Club, online donation, or one-time or ongoing corporate support. 
You can also support SOS Children's Village Croatia in many different ways - from donating to cryptocurrencies to volunteering, whether you want to do it individually or as Company. 
SOS Children's Villages also exist in Albania, Northern Macedonia, and Kosovo, and you can help them create a loving home for each child, as an individual or as a company, and in many different ways. 
Support your communities with a donation on the first crowdfunding platform in Northern Macedonia 
Northern Macedonia recently received its first crowdfunding platform - ecrowd.mk. 
Through this, you can support projects run by non-profit organizations to support and improve education, science, art, the position of vulnerable groups and young people, and many other important topics. 
The ecrowd.mk platform was launched by InnoHub, the Center for Economic Analysis, the Food Bank, and ASML. 
Visit the platform as soon as possible, investigate campaigns, and take the opportunity to support topics important to the community not only on the International Day of Good Deeds but also on any other day. 
Support Beyond Barriers to help children and young people with disabilities 
Organization Beyond Barriers from Albania has been supporting young people in this country in various ways for almost two decades. They are currently working on something important project dedicated to children and young people with disabilities. 
To realize it, they need community support, and you can provide it with a donation on the platform smile.al. 
In just a few clicks, you can make significant changes in the lives of these children and young people, so take the opportunity to show your support. 
Sofra for Ramadan 2022 
In Kosovo, you can support the humanitarian action called Sofra for Ramadan 2022, organized by the humanitarian association Berqueti, to help families in a difficult financial situations. 
They invited all people who can help donate food packages worth 30 euros, which will be distributed to families across Kosovo during Ramadan. 
This action has been organized for years, and last year alone, more than 35,000 food packages were distributed to financially and economically endangered families in Kosovo. 
More details about the action and how to get involved can be found at the link. 
These are just some suggestions we have put forward to help you mark the International Day of Good Deeds and do something beautiful, good, and valuable for your community. Of course, you can always find a personal way, such as volunteering in local action, donating preserved clothes, sending a humanitarian SMS message, etc. 
We also believe that we should not remind you that good deeds are not related to only one day or an international holiday. They should be done every day because the strength of our communities is based on charity and solidarity.