Did you know that August 19 is World Humanitarian Day, celebrated worldwide?
This day is dedicated to all humanitarian workers who, all over the world, help the vulnerable, providing help and support where it is needed, often risking their own lives. It was established in 2008 in memory of August 19, when a bomb attack was carried out on the headquarters of the United Nations in Baghdad, in which 22 humanitarian workers were killed.
According to the United Nations, more than 274 million people worldwide need humanitarian assistance and protection.
We cannot all be humanitarian workers, participate in humanitarian missions, or work in helping professions. We can support those who help others every day and improve their lives - whether it is organizations dedicated to humanitarian work in the narrowest sense and acting in war situations or natural disasters or those who provide various forms of support where needed.
We use today to remind you of actions and organizations you can support in their efforts to help the vulnerable, make their community a better place to live and be there for those who need help and support.
SOS Children's Village Serbia
SOS Children's Village Serbia is part of the International Organization SOS Children's Villages, which helps more than a million of the most vulnerable children and families in 136 countries.
In Serbia, the organization has been operating since 2004 through the care of children without parental care in SOS Children's Village Kraljevo, Family Support Centers in several cities throughout Serbia, Support Programs for foster families, and the Youth Employment Support Program in Belgrade. They also act in urgent situations whenever there is a need for it, which has been demonstrated in practice through emergency relief programs after the earthquake in Kraljevo, floods in Obrenovac and Lazarevac, and assistance to refugees in transit through Serbia.
You can support them in several ways:
ADRA Serbia
ADRA is a humanitarian and development organization of the Christian Adventist Church that has been working on the territory of Serbia since 1990. Through action in emergencies, economic empowerment, and psychosocial support for the most vulnerable groups, ADRA works daily to provide help and support to the most vulnerable categories of the population.
Both locally and globally, they had an integrated response mechanism to emergencies. It was demonstrated through support programs after the flood in Paraćin, helping refugees in transit through Serbia during the refugee crisis in 2015, 2016, and 2017 and supporting refugees from Ukraine, which they provided from the beginning in cooperation with Adra in Poland, Hungary, Slovakia, Moldova, and Romania as well as in Ukraine.
You can support Adra's efforts to help refugees from Ukraine by donating at this link, while you can contribute to other programs and activities here.
Association "Svetionik"
Since 2006, the association "Svetionik" has been working to initiate positive changes in Novi Pazar and the whole of Sandžak. Through its activities, the Association helps socially vulnerable individuals and families, organizes humanitarian actions, provides scholarships for talented students, and works on educating young people and developing a culture in the community.
You can support their efforts to change their community for the better and help those who need it most on this link.
Emmaus International Solidarity Forum
Emmaus International Solidarity Forum has existed for 23 years. With 260 employees, over 50 volunteers, and more than 20 permanent projects, they are one of the largest and most active humanitarian organizations in Bosnia and Herzegovina. Their programs include the maintenance of reception centers for the homeless, day care centers for children, help in the home for the elderly, provision of daily meals for the vulnerable, and support for refugees and migrants residing in Bosnia and Herzegovina.
In addition to a wide range of beneficiaries in this country, the organization is one of the few that has extended its humanitarian activities far beyond the borders of Bosnia and Herzegovina, thus providing aid for people in Syria and scholarships for children in Burkina Faso in Africa for several years.
You can support the humanitarian mission of MFS Emmaus with a one-time donation or by becoming a friend of the organization.
SOLIDARNA - the foundation for human rights and solidarity
SOLIDARNA - the foundation for human rights and solidarity has been working for more than five years to strengthen civil action's autonomy and solidarity, reduce inequality, and expand the area of ​​ rights and liberties in all spheres of Croatian society.
This foundation supports the community through its programs and projects and builds relationships based on trust and cooperation.
They have repeatedly demonstrated effective action in crises, such as after the earthquake in Zagreb and during the refugee crisis, in cooperation with the Association Are You Serious.
They are currently engaged in providing support to refugees from Ukraine, which you can support by donating on the link. The other activities of the foundation SOLIDARNA you can support here.
Red Cross of Kosovo
The Kosovo Red Cross has been active since 1945. Following the principles of the International Organization of the Red Cross, it works to provide help and support to the most vulnerable and brings positive changes to its community.
You can contribute to the work of this organization by donation or by volunteering, and you can find detailed information about the organization's work here and here.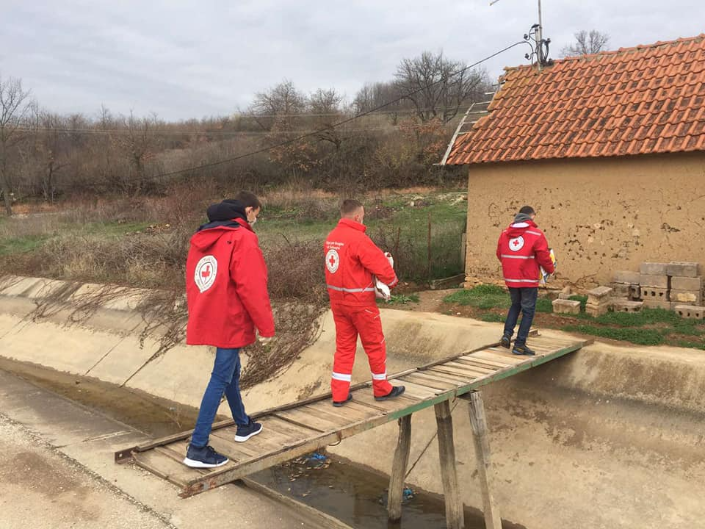 Different Weekend Foundation
The Different Weekend Foundation is one of the most popular organizations in Albania, dedicated to the fight against poverty and providing support to the most socially and economically vulnerable families.
Namely, thousands of families in Albania do not meet the minimum standard of living because extreme poverty affects almost the entire country. Every weekend, the Different Weekend Foundation organizes different charity activities in which volunteers and employees distribute food aid, clothing, and necessities to families in need throughout the country. This foundation helped thousands of families, children and the elderly in extreme poverty during these activities. Their actions usually include the donation of packages of food, clothing, medicine, and sometimes the donation of houses to families in extreme poverty.
You can support their humanitarian mission by donating on the link.
Firdeus Foundation
Firdeus Foundation is another organization working on poverty reduction, health support, education, and employment in Albania. Many donors from the Albanian community around the world support their activities, i.e., treating the sick and supporting people living in extreme poverty. They also have their TV show Albanians for Albanians, through which they collect donations for people in economic need, those with health problems, and children without parental care. In addition to regularly delivering food packages to families in Albania, they also supply food to many public kitchens and homes for the elderly in Albania.
You can contribute to the work of this organization by making an online donation at the link.
SOS Children's Village Albania
Albania is another country where the SOS Children's Villages organization operates. They have been active here since 1995 and are focused on caring for children without parents, supporting the employment of young people from the most disadvantaged categories, empowering families at risk, and advocating for children's rights.
You can support them as an individual or legal entity, and for detailed information about the work of SOS Children's Villages in Albania, visit this one and this link.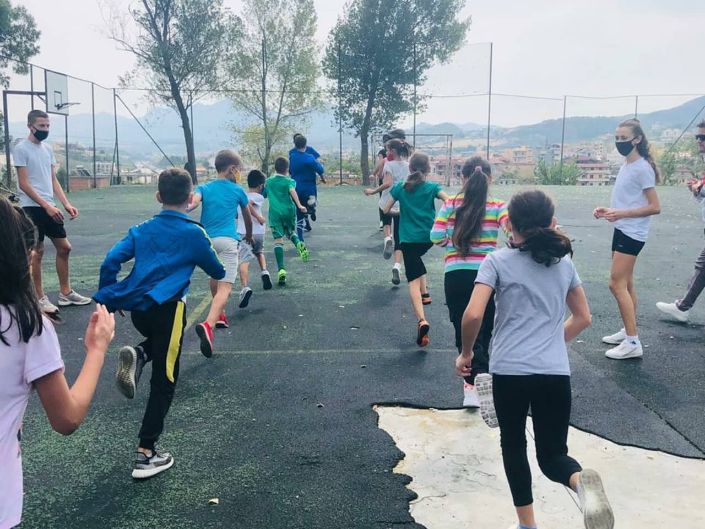 "Women of Bar" Association
Since its foundation, the "Women of Bar" association has been dedicated to helping the most vulnerable in Bar. Every day, they prepare meals in the National Kitchen for 250 beneficiaries, 70 of whom are children.
Some of the good deeds of the Association that marked the year 2020 are:
The activities in the National Kitchen,
the purchase of an apartment for the Marinković family,
the renovation of the housing units of several families in the territory of Bar,
financial assistance intended for the treatment of several fellow citizens,
volunteer work of over eight hours a day.
Thanks to these activities, many vulnerable people received the necessary help and support and the "Women of Bar" "Iskra" award - Special recognition for civic contribution to the common good.
You can support their daily activities by donating to the account 565-3443-40, donating goods in the National Kitchen they run or participating in humanitarian actions and auctions on their Facebook page.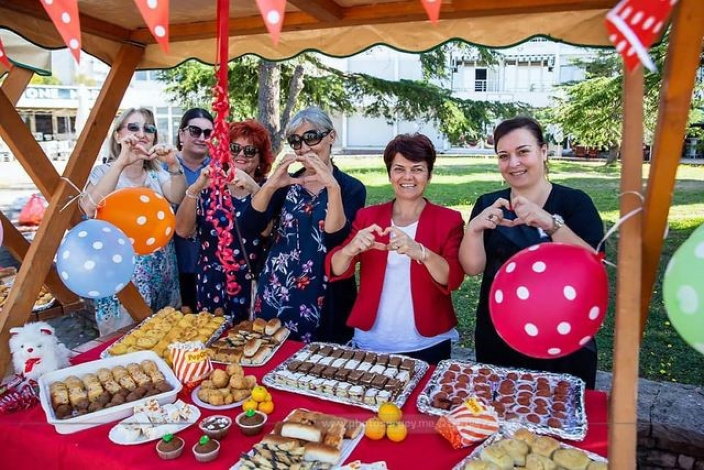 SOS Children's Village North Macedonia
North Macedonia is another country where SOS Children's Villages have been operating since 2001. Their focus is on caring for children without parental care, empowering at-risk families, caring for young people, educating providers of social protection services, and acting in emergencies, such as wars and natural disasters. Thus, from 2015 to 2017, the organization provided assistance for refugee children and their families and families affected by floods in North Macedonia.
You can support this organization in different ways – like an individual or company, and find out everything about the organization's work and the results achieved during the previous two decades here.
Additional ways to show humanity and support your community
Opportunities for support are all around us, and we bring you a few more bonus suggestions on finding out where support is needed throughout the region and providing it to actions and initiatives close to you.
The crowdfunding platform Donacije.rs is a place where you can find different actions and initiatives to support and bring positive changes to your community in just a few clicks.
Pomozi.ba is a platform through which you can support numerous Association Pomozi.ba projects that have helped more than 700,000 people through various projects and humanitarian actions since 2012.
Doniraj.ba is an online donation platform launched by Tuzla Community Foundation, through which you can support numerous projects and organizations and contribute to positive changes in your community.
On the platform ecrowd.mk, with an online donation, you can support projects run by non-profit organizations to support and improve education, science, art, the position of vulnerable groups and young people, and numerous other important topics.
You can provide the realization of good ideas in Kosovo with a donation on the platform kosovaideas.com. At the same time, in Albania, you can support various initiatives useful for the community on the platform smile.al, and in Croatia, on the platform croinvest.eu.
If you want to explore additional opportunities for philanthropy and find out everything about giving in the Western Balkans, register on our Giving Balkans application.
For additional inspiration and motivation to do good deeds every day and support those who do them, read the story of humane individuals from our area who dedicated their lives to humanitarian work and helping people in Nepal, Tanzania, Uganda, and Kenya.