The number of refugees and forcibly displaced people worldwide due to the conflicts in Ukraine, Yemen, Afghanistan, and other hotspots worldwide is currently more than 100 million, show data from UNHCR.
According to a recent report by the Center for Internal Displacement Monitoring, this figure represents more than 1 percent of the global population, says UNHCR Serbia.
On the occasion of the International Refugee Day, which is marked around the world on June 20, we write about the actions of solidarity that we show with refugees, migrants, and people from war-affected areas.
Support for refugees in the Western Balkans was current from 2015 to 2018, when a large number of refugees from the Middle East passed through the region's countries and remained in reception centers. Non-profit, humanitarian, and international organizations were the most active in assisting. Regarding philanthropic support for this topic, our data show that the percentage of the donated amount was not particularly large, i.e., it was about 1% - slightly smaller or larger depending on the country.
The crisis in Ukraine has reactivated the topic of support for refugees, migrants, and people in war-affected areas, so numerous actions of support for the population of Ukraine have been organized throughout the region. About some of them, we have already written. On the occasion of the International Refugee Day, below are some more actions.
Two bicyclists ride 540 kilometers for children from Ukraine
Igor Toman and Ivica Lenard will cover 540 kilometers by bicycle to buy sports equipment for the children of Ukrainian families in Osijek.
The reason for this action, called the Solidarity Pedal, is Igor's 50th birthday. The ride started on June 17 at 5 pm from Zagreb and ended on June 19 in Trogir. It is a total of 540 kilometers that the cycling-philanthropic duo will donate to collect 15,000 kunas for the purchase of sports equipment for children from Ukrainian families in Osijek.
The campaign is organized by the Foundation Slagalica and DKolektiv - an organization for social development. According to the organizers, the goal is to provide support to children from Ukrainian families who have found their current place under the sun in Osijek as participants in free activities organized by DKolektiv. The desire is to raise funds for the purchase of bicycles, scooters, and rollers for children to spend their free time in the city on the Drava as high quality as possible. They will get to know Osijek as a cycling city that nurtures a sports culture but also a culture of solidarity and mutual respect, regardless of the different affiliations that define us.
IKEA donation for the Asylum Center in Vranje
Some of the first refugees from Ukraine to find security in Serbia are housed in the recently renovated Asylum Center in Vranje.
IKEA has shown solidarity and support by donating new beds, closets, tables, and chairs, which it has provided to this Asylum Center, intending to make refugees in Vranje feel as comfortable as possible.
Action to collect humanitarian aid for the citizens of Ukraine
The B92 Fund, the Serbian Philanthropic Forum, and the Serbian Chamber of Commerce recently announced that they would continue with the action of collecting aid for the citizens of Ukraine.
So far, a donation from MK Group in food of 50,000 euros, seven tons of goods from Nestle Adriatic S, and a donation from the company Coca-Cola in water have been realized. In addition, the company Bambi donated a biscuit, and the Elixir group donated 100,000 euros, for which food was purchased.
The B92 Fund states that Japan Tobacco International donated 27,000 euros for food and hygiene supplies, AVON, and DM drogerie markt hygiene products.
The action of collecting aid for Ukraine continues. The Serbian Philanthropic Forum, the B92 Fund, and the Serbian Chamber of Commerce state that the most needed are canned food, ready meals, pasta, and all goods related to children, from baby food to diapers and hygiene products. Find out how you can get involved and support the action at the link.
Action for premature babies
The Crocodile Festival team recently organized an action to collect aid for the Perinatal Center in Kharkiv. This aid, in the form of baby food, diapers, and medical equipment, was personally taken to the war-torn city.
Why this action met with surprising resistance and negative reactions, read in the column by Veran Matić.
Two women from Croatia travel to the Ukrainian border to help refugees
Individual charity, especially in crises, can mean a lot. Such is the story of Vedrana Beg and Duška Fišter from Croatia, who, after the news of the Ukrainian crisis, decided to help children, women, and the elderly find shelter in Croatia.
Duska and Vedrana have connected with the Croatian-Ukrainian cultural association. Since then, they have been driving to the Ukrainian border several times a week to provide transportation for refugees and help them find temporary accommodation in Croatia until they decide where to go next.
The fleeing Ukrainians have organized transportation from Lviv to the border, and Croatian drivers are transporting them to Croatia, where accommodation has already been arranged.
For jutarnji.hr they say that no one can and does have to save everyone, but that saving one child and giving a safe roof over their head is also what they are currently living for.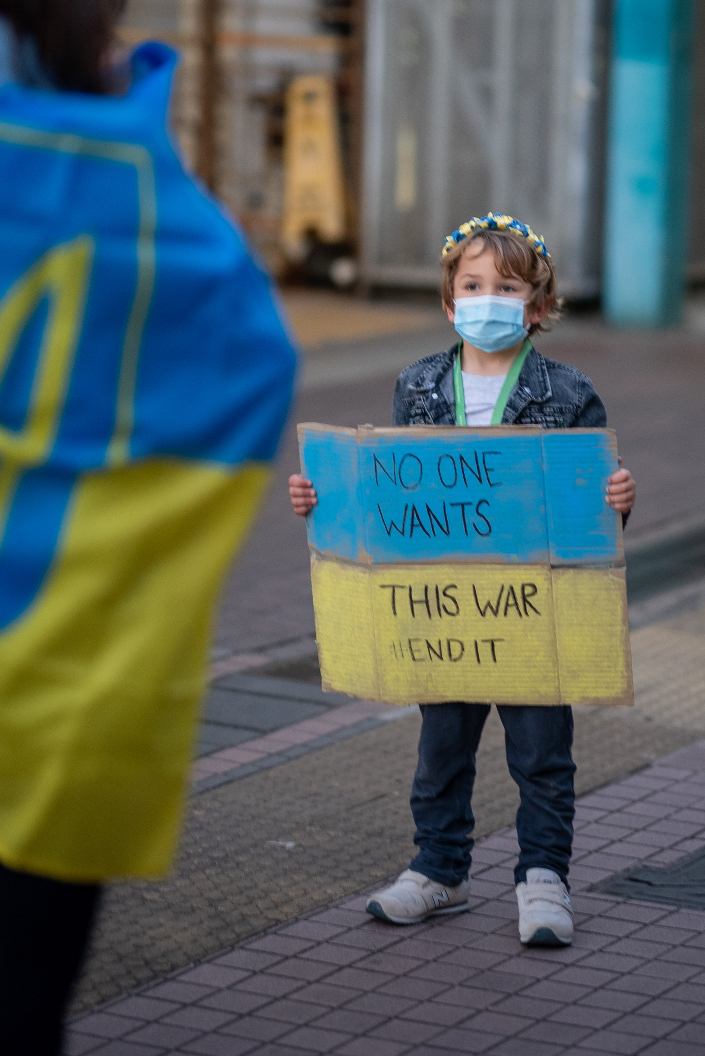 Zdenko gave the house to a family from Ukraine
Another example of individual charity comes from Croatia, where Zdenko Sanic gave his entire house in Imotska Krajina to a seven-member Ukrainian family from Kyiv. At the same time, he settled in his old house.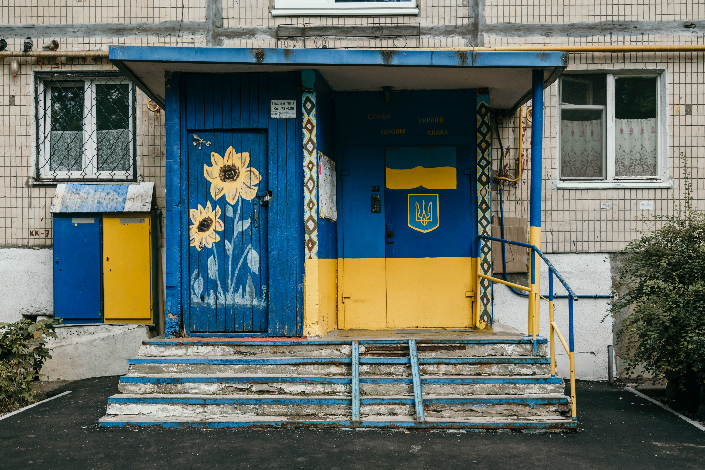 In the humanitarian action "Croatian doctors for Ukraine," 645,000 kn were collected
In just two weeks, Croatian doctors, as part of the humanitarian action "Croatian Doctors for Ukraine" launched by the Croatian Medical Chamber, donated 345,000 kn to help Ukrainian colleagues and citizens. By the executive board's decision, in addition to this amount collected from the members, the Chamber donated an additional 300,000 kunas to help Ukrainian doctors.
The primary purpose for which the collected funds will be used is the procurement, transport, and distribution of medical supplies (medicines, medical products, medical equipment, etc.) to Ukraine and the provision of medical assistance to refugees, stated on this occasion, dr. Sc. Krešimir Luetić, President of the Croatian Medical Chamber.
They offered accommodation for refugees from Ukraine
The Association of Tourism, Hospitality, and Room Rental of Medjugorje has offered assistance to organizations helping in the humanitarian crisis caused by the Russian attack on Ukraine.
In this way, we want to show that our job is not only to receive tourists but also to help people when they are in trouble, said the president of the association of tourism, hotel management, and room renters of Medjugorje Davor Ljubić.
Humanitarian number to help refugees from Ukraine
The Red Cross Citluk has launched a humanitarian number 17058 through which anyone who wants can donate two convertible marks and thus support refugees from Ukraine who are located in the parish of Medjugorje.
UNIQA BiH donated 20,000 euros to help the people of Ukraine
UNIQA Insurance BiH has joined the UNIQA Helping Hands project, launched by the UNIQA Group, to raise funds to support the population of Ukraine.
UNIQA Osiguranje BiH donated 20,000 euros to help all those who are endangered or forced to leave their homes due to the war.
According to the company, the money will be directed to help the refugee people of Ukraine and the local population by procuring medicines, food, and hygiene items and providing safe accommodation and psychological assistance.
Donations from Telemach BH and United Group
Telemach BH recently sent a donation to the Pomozi.ba Association for the purchase of medicines for Ukrainians and support for refugees from Ukraine located in Bosnia and Herzegovina, and provided free calls to all fixed and mobile networks in Ukraine from the Telemach BH fixed network at any time.
The United Group, of which Telemach BH is a part, donated one million euros in aid to Ukraine, intending to help those most affected by the war, refugees, families who could not escape the war, and children in institutions such as orphanages and hospitals.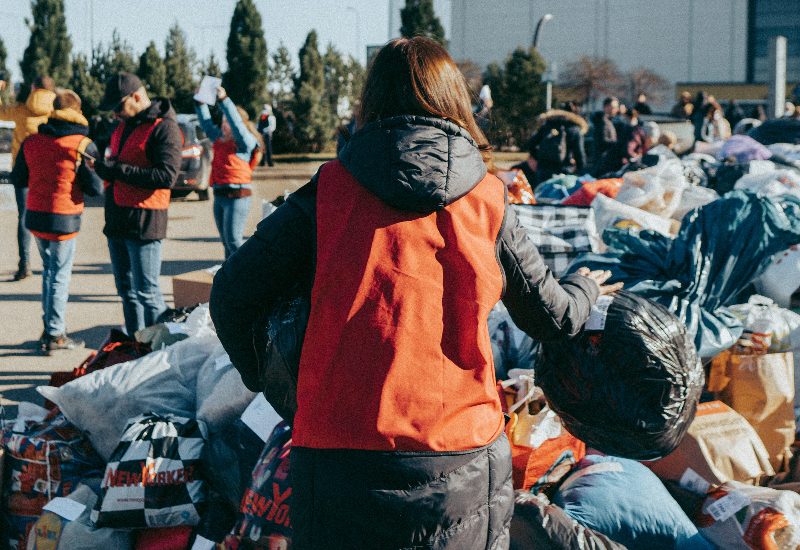 How can you help yourself?
These stories, as well as numerous previous examples, show that in times of crisis, we do not lack solidarity and provide support where it is needed in various ways.
If you want to help refugees from Ukraine or the population in a war-torn country, you can do so in one of the following ways:
If you know of an action or support campaign we missed, please email us, and we'll be happy to add it to your list.
If you want stories about philanthropy, solidarity, and examples of good practice when it comes to charity to arrive in your inbox every week, sign up for our newsletter.