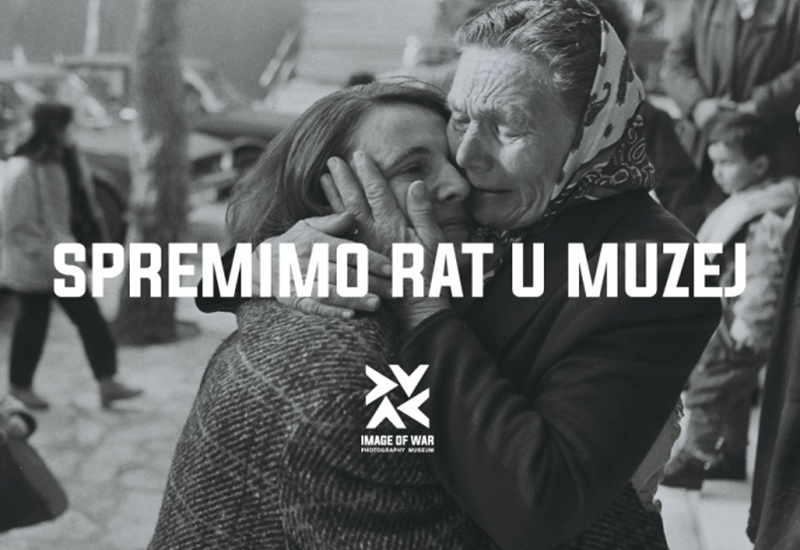 War belongs in a museum! - that was the motto for a crowdfunding campaign for the museum of war photography, "Image of War" in Zagreb, Croatia. After only two weeks long campaign, they raised EUR 7000 (USD 8000) needed to build and establish this institution.
As creators of the project say, they want to build this museum in order to promote peace and understanding among people, so they turned to people to raise funds for the museum. During months of campaign, everybody willing to donate could buy themed merchandise - T-shirts, posters, tickets for the museum or simply donate money and have their name listed as one of the founders on the wall of the museum. Part of income gathered through selling of tickets will be donated to war refugees and war victims.  
The opening of the museum is planned for July and the first exhibition will be dedicated to the war in Croatia between 1991 and 1995. The exhibition will include professional photos made by photographs from region and world but also amateur photos and personal stories gathered during another campaign - #WhereWereWeIn91. Other two exhibitions they plan to make will be dedicated to child soldiers and war in Srebrenica.
Image of War is a place dedicated to community. It will be a place for inclusion and learning, where both audience and founders create the content and share experiences. Beside the exhibitions, visitors could participate in educational workshops and panel discussions.

If you want to contribute to the foundation of the museum, you still can do it! Now they are raising funds for audiovisual center for the museum and you can donate here.