December is the month of celebration and giving, the time when people donate the most, a fact backed up by data from our research on philanthropy. 
Because of that, we picked out several stories of charity campaigns, good deeds that you can support and do something nice for yourself and the people around you before the end of 2020. 
Vega IT company and Foundation "Smile as a gift" organize "Parcels of Happiness" charity initiative 
Following the campaign in partnership with the Center for Foster Care and Adoption, which raised funds for 200 presents for the Center's beneficiaries, Vega IT and Foundation "Smile as a gift" launched a new campaign.  
This time, the money is being raised for socially disadvantaged children and children with health issues. Those who want to support the initiative can do so by December 14th. Find out more about the initiative and how to donate on #PaketićSreće and the company's website. 
Red Cross Ivanjica campaign: "One present—lots of love" 
Traditionally, Red Cross Ivanjica organized their "One package—lots of love" campaign to surprise 140 of their youngest beneficiaries with a New Year gift. 
Show your support by donating individual items, presents, or making a payment via Red Cross bank account, number 325950060004804945 in Vojvođanska Banka. 
Find out more on the Red Cross Ivanjica Facebook page. 
Presents for superheroes 
By purchasing New Year's presents for superheroes you can show your support for NURDOR Serbia and children with cancer. 
Check out the New Year's or standard catalog and choose presents for yourself, your loved ones, friends, or business partners. 
Payments can either be made via bank account or COD. Owing to BEX, the shipping costs are taken care of. 
Choose your present and place an order by sending an e-mail to beograd@nurdor.org or office@nurdor.org, including your name, surname, and phone number. In case of payments via bank account, please include the bank receipt. 
Xmas Get-Together: Represent Communications agency's Christmas charity campaign 
Represent Communications organized a charity campaign named Xmas Get-Together to help raise funds for children in urgent need of medical treatment. 
On Wednesday and Thursday, 16-17 December, from 4 to 5:30 p.m., the company organized online lectures on the Zoom platform. Speakers include Marija Čankovic (Psychologist), Aleksandra Bezmarević (Influencer), Saša Stanković (Digital Marketing Manager, Adriatic at Philips), and Vojkan Arsić (Director). 
To apply for lectures, the condition is to send at least one SMS to 3030 and e-mail a screenshot as proof to prijava@represent.rs, naming the course you want to attend. After that, an access link will be sent to your e-mail address. 
Grab the opportunity to perfect your skills and help those in need. 
Support for children and young ones from the families at risk 
If you would like to support the children, young, and families at risk from Niš, you can do that through the payment slip, which will come with a regular monthly payment slip for utilities for November.  
The additional payment slip will be included for the 110.000 homes in Niš with JKP "Unified billing Niš," and you can make a payment of the amount at your choice and support the SOS Children's Villages Serbia and help children, young ones, and families in risk. 
Your donations will help the Center of support to the families "Putokaz" to create happy and firm families, and therefore better society. 
Support for the families "Putokaz" provided support for more than 1.500 kids from Niš and 260 marginalized families and provided help according to their real needs.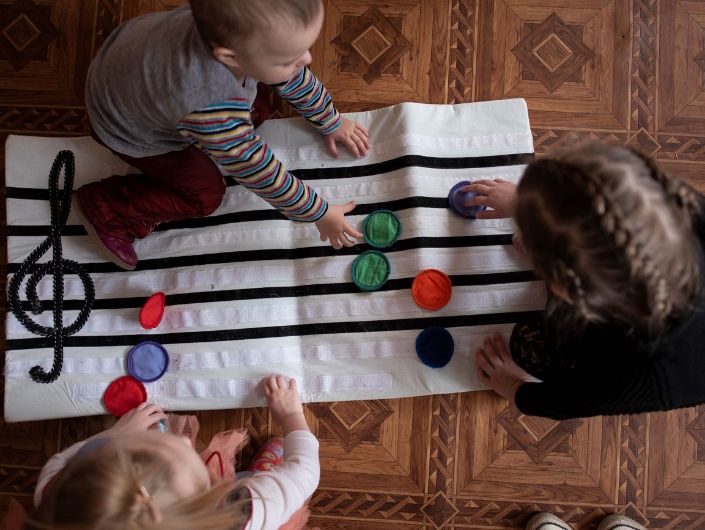 Donesi.com and Foundation Novak Đoković together in the campaign "Bring another kindergarten in Serbia" 
Delivery service Donesi.com and Foundation Novak Đoković started the campaign "Bring another kindergarten in Serbia," aiming to open the kindergarten for 80 kids from the village Vajska (municipality of Bač). 
This new kindergarten would provide an approach to quality education at an early age and the possibility for many kids to have a daycare in very creative and modern surroundings full of didactic toys and tools.  
You can support this campaign in a few steps. Just choose the option of payment with a card when you make the order, click on the button I want to participate in the campaign Bring another kindergarten in Serbia and choose the amount you would like to donate.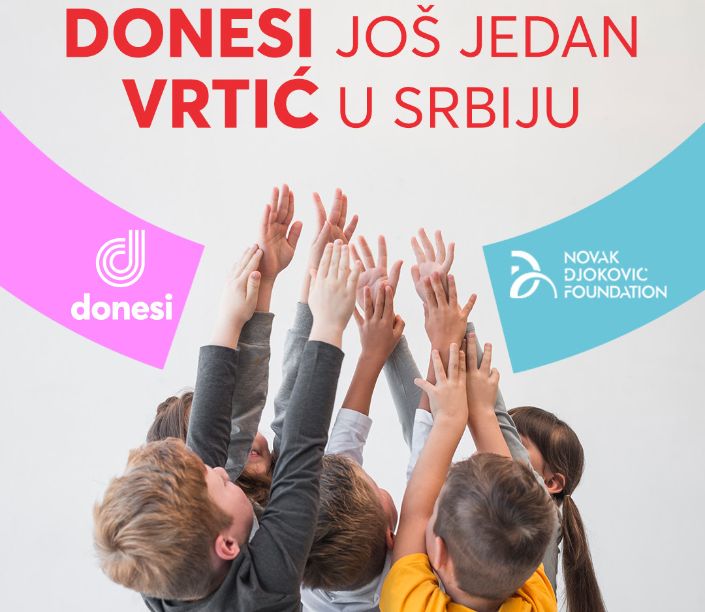 The new humanitarian campaign "We are not alone" 
The Association We are not alone is implementing its 8th humanitarian campaign starting December 1st until February 26th, 2021. The goal is to collect the funds for taxi rides for women who need chemotherapy in Zagreb hospitals. 
Citizens and companies can support this campaign with donations.  
You can support this campaign also if you buy some of the We are not alone products. All of the products you can order through e-mail info@nismosame.com of Fb page We are not alone. The donation can also be paid through the humanitarian account of the Association: IBAN: HR4124020061500084599 and show these women that they are not alone. 
This year also Konzum donates new year's presents to the kids without parents  
The second time in a role, Konzum BIH organizes a charity program with its customers, "Let's share the happiness," aiming to make happy the most vulnerable category of kids.  
This year the project will be organized with humanitarian organization "Hope and Homes for Children" and the new years presents will be donated to the kids which are included in the supprot of that organization. Same as the last year, they created the special "Package of the hapiness" which is available only in Konzum Konzum will donate 1KM out of each purchaed package untill December 25th.  
Konzum and "Hope and Homes for Children" invite all to help to bring joy and happiness to the kids witouth parents. 
We are inviting you as well to help and do some good deed and donate for some of the campaigns through online donation on our platform Donacije.rs