The season of holidays and giving is behind us, the season when we thought of others and helped those in need.
This New Year and Christmas season, companies, organizations and individuals have donated to those in need of additional support and have made great efforts to ensure everyone felt the joys of holidays.
Here are some of the stories on seasonal giving we would like you to read.
IDEA caravan distributed 5,000 gifts
Despite the COVID-19 pandemic, this season IDEA caravan again decided to visit 23 cities across Serbia, adhering to all epidemiological measures. Within their initiative, they visited 50 children's hospitals, foster care homes and other institutions, where they distributed more than 5,000 New Year gifts.
In the past five years, more than ten thousand IDEA employees have personally distributed gifts to children within their traditional caravan called 'We love holidays because we love each other'.
100 New Year gifts delivered to children in the Novi Sad Children and Youth Shelter
In late December 2020, volunteers of the 'Novi Sad' Citizen Association visited the Children and Youth Shelter in Novi Sad and delivered 100 New Year gifts.
The gifts were a result of the initiative 'Sweets for a sweetie', which lasted for two weeks in December, where citizens and socially responsible companies donated for children.
In addition to providing gifts for the children in the Novi Sad Shelter, the initiative also resulted in delivering 70 gifts for children who are beneficiaries of the South Banat Citizen Association for Cerebral Palsy and Polio 'Sunce'.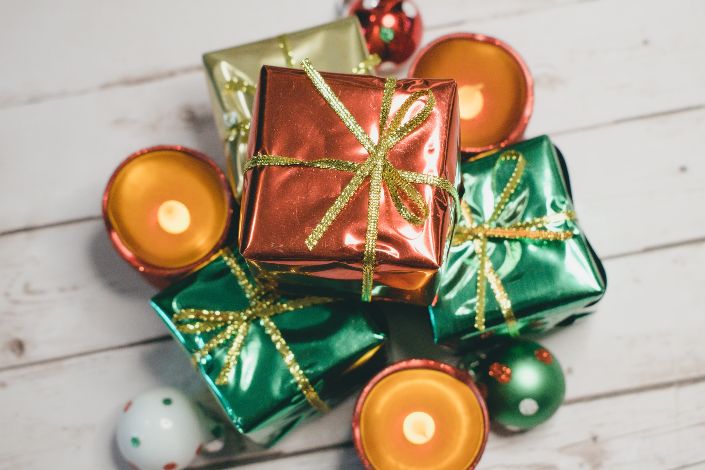 Mobi Bank donated funds intended for New Year's celebration to NURDOR
Mobi Bank donated funds intended for internal New Year's celebration to charity.
The funds were donated to NURDOR, the National Association of Parents of Children with Cancer, while the donation was realized within the project 'Be a Hero'.
In 2019, Mobi Bank donated RSD 1 million to support the construction of a new parents' house in Belgrade, within the campaign 'Pruži korak', which will provide accommodation and care for 20 families whose children are undergoing cancer treatment.
Gifts for children from SOS Children's Village Ladimirevci
For the third Christmas in a row, more than 10 associations gathered around Šipovac Football Club have been helping the children living in SOS Children's Village Ladimirevci.
Various football and handball clubs take part in this initiative. Last year, they introduced an auction of jerseys, where only jerseys of local players were auctioned off. However, this year, the initiative was broadened to include other players, as well.
SOS Children's Village Ladimirevci is glad that this three-year long cooperation has continued and that their friends still support them.
All 16 families from the SOS Children's Village have received TVs, while children have also received gifts full of sweets.
Rotaract Club donated 114 gifts to pupils
Rotaract Club Podgorica has donated 114 New Year gifts to children attending three elementary schools located on the outskirts of Podgorica.
"2020 was challenging for us, since there were more people who needed help compared to the previous year. Traditional delivery of New Year gifts is one of our numerous annual initiatives, and in this year's initiative, we not only made the pupils happy, but we also rewarded their success in school", said Kristina Vujisić, the Club President.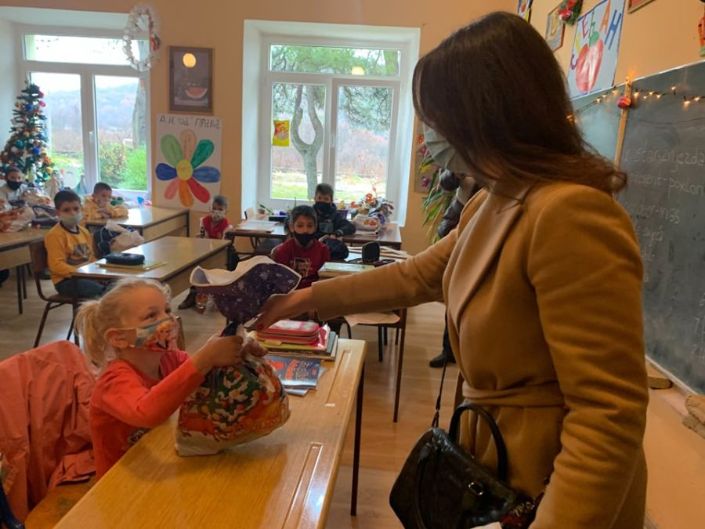 Gifts for more than 200 children across Montenegro
This season, Crnogorski Telekom also joined a humanitarian initiative launched by NGO Children's Educational Center 'Pčelica' to help provide around 200 New Year gifts for children across Montenegro.
A total of 206 gifts were delivered to children at the Podgorica Institute for Children's Diseases, Roma children, children from socially vulnerable families, and children from rural elementary schools, including Elementary School 'Šćepan Đukić' in Lijeva Rijeka, 'Blažo Mraković' in Donji Zagarač, Danilovgrad, 'Međurječje' in Kolašin, 'Mojsije Stevanović' in Morača Monastery, Kolašin, 'Milovan Rakočević' in Lepenac, Mojkovac, and 'Šunjo Pešikan' in Cetinje.
For the eighth year in a row, with the support of various socially responsible companies, NGO 'Pčelica' has realized their large humanitarian action of delivering New Year gifts under the slogan 'Add magic'.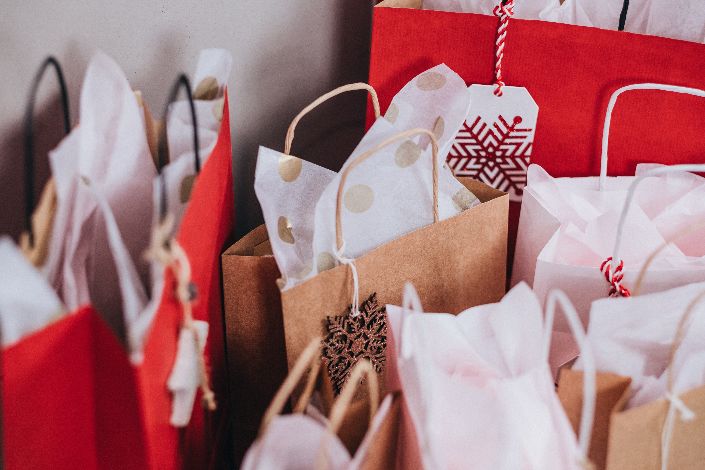 'One gift for one smile'
For ten years, the employees of Addiko Bank Sarajevo have been organizing an initiative called 'One gift for one smile', where they raise money to buy holiday gifts for children who are ill or come from socially vulnerable families. The bank itself also supports the initiative by doubling the amount the employees collect.
The initiative is traditionally organized in several cities in Bosnia and Herzegovina, in cooperation with hospitals and centers for social work.
Humanitarian Santa Claus from Bijeljina
Humanitarian Santa Claus Trajan Janković, from Velika Obarska near Bijeljina, decided to make this New Year and Christmas joyous for children coming from socially vulnerable families.
I saw that, because of the situation with the coronavirus, children's plays wouldn't be organized this year at the Cultural Center, so I decided to launch this humanitarian action, said Janković in his interview for InfoBijeljina.
His idea was to dress as Santa Clause and visit socially vulnerable children and children with special needs. His gesture was supported by 'Sale MX', café 'Sunrise', 'Stanlio i Olio', 'Classic butik', Stevanović Attorney at Law, bakery 'Bodaxco', 'Full Gm gym', 'Flex gym', OLP gym, and others.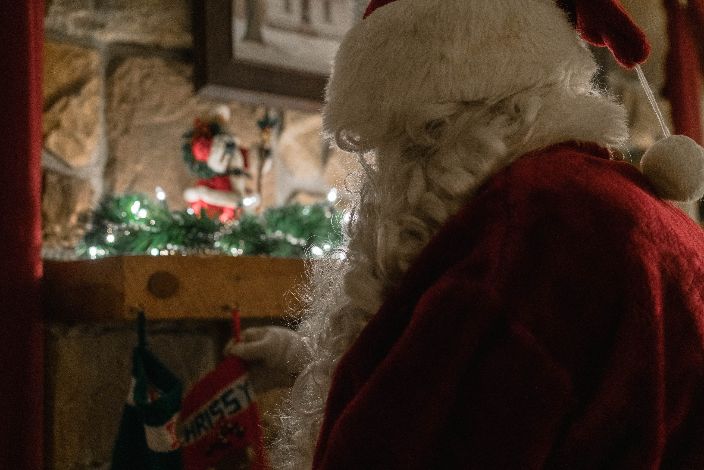 Every unfulfilled wish found its friend
In December, PIPOL – the association of families and friends of children suffering and cured from leukemia and other malignant diseases, realized the program of delivering New Year gifts to children and youth suffering and cured from cancer in Tuzla Canton, Brčko District and parts of the Republic of Srpska. Owing to the support of the City of Tuzla, public enterprises from Tuzla, and numerous socially responsible companies, children and youth suffering and cured from cancer received New Year gifts, personalized calendars and fruit, during the New Year 'Drive thru' parade.
With the selfless help and support of many humanitarians from Bosnia and Herzegovina, the initiative 'Every unfulfilled wish is looking for its friend' was realized, and all small and big wishes of PIPOL beneficiaries found their friends who made those wishes come true.
On Tuesday, December 29, 2020, representatives of PIPOL visited the Clinic for Children's Diseases at the University Clinical Center Tuzla, where the children hospitalized at the Hematology and Oncology Ward had their 'big' wishes fulfilled – they received new mobile phones and tablets allowing them to stay in touch with their friends and families during their long-term treatment in hospital.
Within the initiative 'Every unfulfilled wish is looking for its friend', PIPOL's Mobile Team organized the New Year 'Drive thru' parade, where they delivered gifts to children and youth suffering and cured from cancer, who are undergoing at-home treatment and recovery. The brothers and sisters of the children suffering and cured from cancer also received New Year gifts, which made the holidays even more cheerful.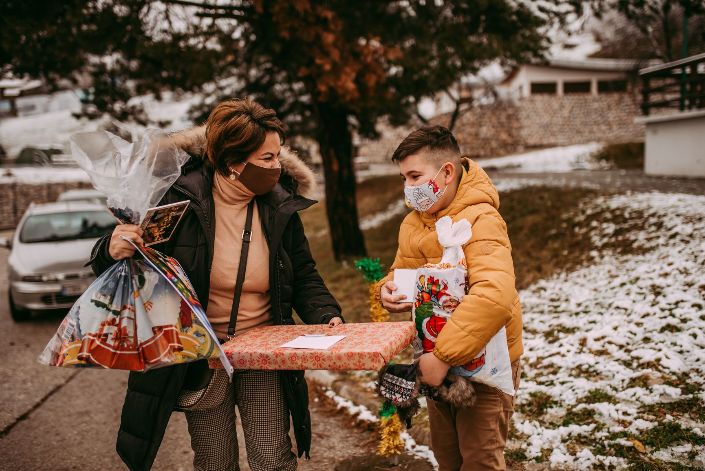 Although the holiday season is over, it is always the right time to do something nice for others, and one of the ways to do so is to make an online donation for one of the campaigns run on our platform Donacije.rs, or by sending an SMS to 7300.