Monday was this year's International Women's Day. The position of women in society in Serbia and the region hasn't changed or improved compared to previous years.
Discrimination, misogyny, unpaid housework, unequal work conditions, lesser wages, and domestic violence are just some of the problems women face daily.
When it comes to philanthropy and giving, women, women's issues, and organizations are not among the most supported donation recipients but instead receive donations less frequently and in smaller amounts.
Still, during the last few days, there were several actions and initiatives organized for women, and with the goals of improving women's standing in society.
On International Women's Day, we have dedicated this weekly review to these actions and initiatives. We wish to note that gender equality, women's rights, the improvement of women's position in society, and especially the status of women belonging to marginalized groups are subjects we need to work on every day of the year.
Marija Lukić founded a foundation for protecting women from sexual abuse
On March 8, Marija Lukić from Brus founded a foundation that will primarily deal with protecting women from sexual abuse.
She said that the Foundation "Marija Lukić" was symbolically established on March 8 – International Women's Day, on the third anniversary since she has reported Milutin Jeličić Jutka, then Brus municipality president, for sexual abuse.
The foundation will focus on protecting women and improving gender equality, human, civil, and minority rights, and offering legal and psychological aid to women and children who are survivors of abuse. Its seat will be in the town of Brus, aiming to draw attention to the breaches of the rights of women in the countryside. Besides the founder, Marija Lukić, the board of the foundation will be made up of lawyers Milena Vasić and Ljubodrag Vuković, and Stojan Đorđević, an actor.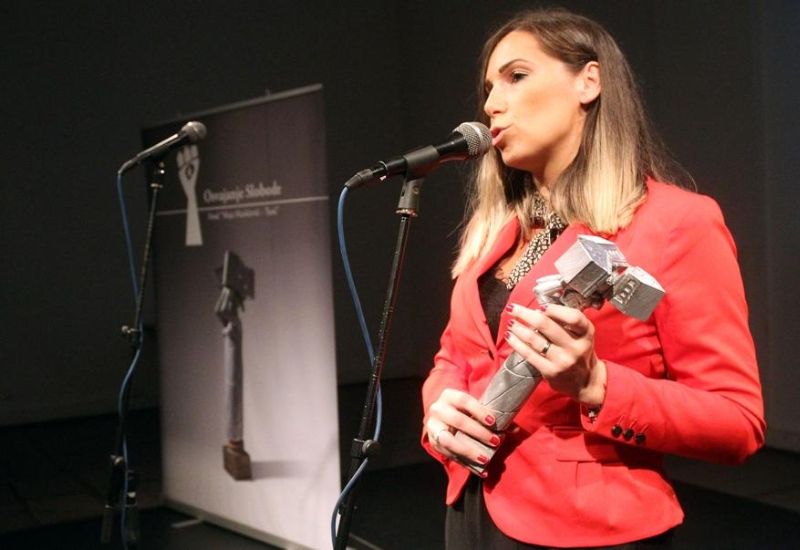 Endava and Contrade Digital Service donate to the Safe House
Thanks to the initiative of the women employed at the companies Endava and Comtrade Digital Service, which have recently begun operating as one company, three Safe Houses in Belgrade will be outfitted with appliances, furniture, and other household items. Their users will have received vouchers for the purchase of toiletries and cosmetics products. The donation is valued at over half a million dinars.
Vesna Stanojević, the coordinator of the Domestic Violence Counseling Center, which operates the Safe Houses, said on the occasion that it is important that on the day when gender equality and women's emancipation is talked about the most, attention is given to the issue of domestic violence, which been a severe problem in this society for years.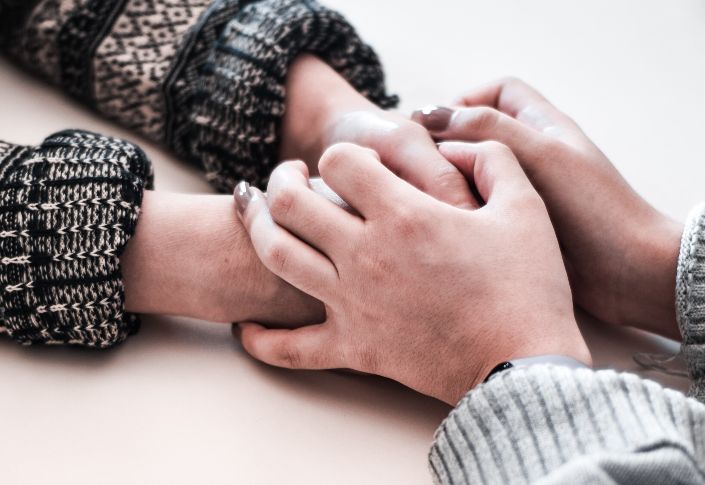 Donations from the company dm drogerie markt
On International Women's Day dm has donated 500,000 dinars worth of goods to the Safe House in Belgrade.
On the same occasion, the company also gifted mothers of children with special needs from the Radivoj Popović Elementary School, as well as women who have given blood during the action Nothing Without Women (Ništa bez žena). The blood donation campaign itself has been run for 11 years now, organized by the Blood Transfusion Institute of Serbia and the Belgrade Red Cross.
A Woman For A Woman: CKB donates funds to the women and children's domestic abuse SOS line
Montenegrin commercial bank (CKB) has donated funds to the NGO SOS phone for women and children survivors of domestic violence Podgorica.
A Woman For A Woman is an opportunity for our work collective to remember that gender equality is an issue that concerns us all. We hope it will also be an inspiration to the business community and the society at large. We hope it will show the importance of being supportive of each other on the road to building a society of equal chances, said Maja Vukčević, the executive director of CKB's Corporate Management Sector.
A donation of books for women and children survivors of domestic violence
The publisher Ars Lamina has observed International Women's Day by donating books to the users of the Association For Women's Emancipation, Solidarity and Equality (ESE) in Skopje.
We support the mission of the Association, and we have donated books to these brave women who made a life decision to turn the page. We believe that isn't a simple thing to do, but we wished to let them know in our way that that they have friends and support in their struggle, said Aleksandra Lukić-Kamilovska from the Ars Lamina publishing house.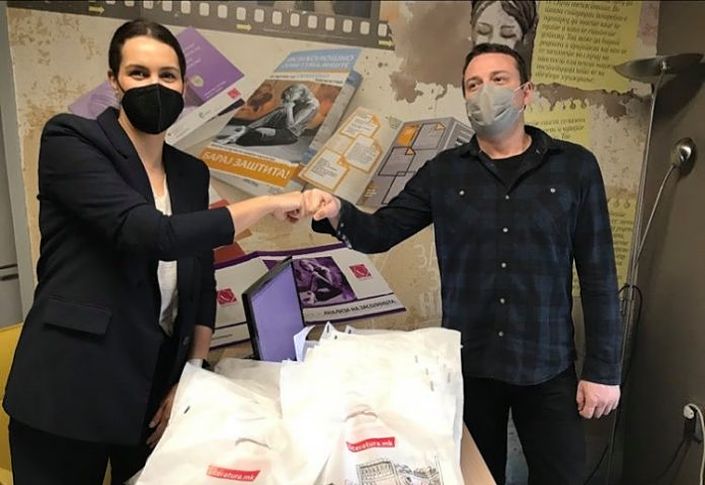 Literary humanitarian action by the associations' Domino and Solidarne
The Association Domino and the foundation Solidarna organized a literary humanitarian action that lasted from February 14 to March 8. Three titles were on sale as part of the action, and 25% of the proceeds went to Fund #spasime (save me), which provides urgent aid and protection to survivors of domestic and sexual violence.