COVID-19 is still one of the themes for donations to social good. However, recently, there has been a growing need to tackle the effects of the crisis.
We are following various initiatives across the region aimed at supporting the community in the fight against the effect of COVID-19.
In today's weekly news overview of donations, read some of the stories about donations that have marked the previous days.
Eurobank donated RSD 1.2 million to the neonatal ward in Kragujevac aimed at ensuring proper treatment of newborns suffering from COVID-19
This year, Eurobank has continued providing support to the Serbian healthcare system by donating funds for the purchase of an incubator in the amount of more than RSD 1.2 million, for the neonatal ward in Kragujevac. The donation was realized at UNICEF's call and for the purpose of ensuring proper treatment of newborns suffering from COVID-19.
Unfortunately, the virus does not spare even the youngest among us, and therefore we have an increasing number of cases of coronavirus infection in newborns. This is precisely why support in the form of necessary medical equipment is vital because it can save the lives of babies suffering from COVID-19.
Support to the healthcare system is one of the pillars of socially responsible business activities of Eurobank. This time, we have shown our support by responding to UNICEF's call to help the youngest members of our society – babies suffering from COVID-19. We have provided funds for the purchase of an incubator owing to which babies will be able to defeat this ruthless virus, and that really has no price. Certainly, we will continue to bring joint efforts to the fight for the best possible healthcare system, stated Slavica Pavlović, Chair of the Eurobank Executive Committee.
Eurobank is a long-term partner to UNICEF, with which we have realized numerous initiatives for children's well-being. This donation has helped to further strengthen the capacities of the neonatal unit of the Clinical Center of Kragujevac, which includes 13 maternity wards for babies coming from across Central and Southeast Serbia. We thank Eurobank for its regular support to UNICEF's work in Serbia and for recognizing the importance of the campaign 'Tako mali da bi u srce stali' which is aimed at modernizing the neonatal service in Serbia. UNICEF strives to ensure a high-quality specialized neonatal care for premature babies, and I believe that, in cooperation with such devoted partners, we will manage to contribute to the reduction of premature babies' mortality rate, stated Vesna Savić Đukić from UNICEF.
The long-term partnership between Eurobank and UNICEF has resulted in numerous initiatives for assistance to the community, so this call too has not gone unnoticed. Support to the entire society and community in which they operate has always been a priority of Eurobank's business activity. Following the declaration of the state of emergency in Serbia, Eurobank donated RSD 6 million for the purchase of necessary medical and protective equipment, and later another RSD 1.2 million for the purchase of oxygen flow meters.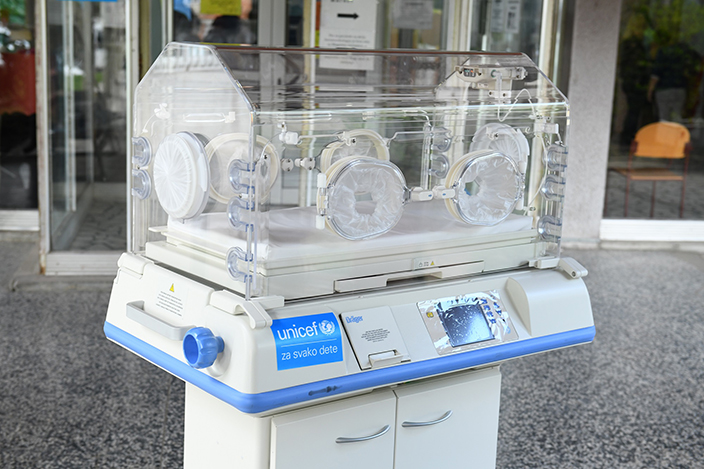 More than 300 ultrasound examinations performed: IRBRS facilitated treatment of COVID-19 patients
The Republic of Srpska Investment-Development Bank (IRBRS) has donated an ultrasound machine to Banjaluka Health Center through the project 'Purchase of an ultrasound machine for diagnostics and assessment of clinical pictures of COVID-19 patients at the primary level of health protection'.
The Health Center has stated that all patients who recovered from COVID-19 can now get an ultrasound examination of the abdomen without waiting.
The purchase of this ultrasound machine has significantly increased the quality of and access to primary health protection. From 26 April to 23 June, a total of 349 examinations were conducted. Our institutions will continue to monitor patients suffering from COVID-19, while doctors of family medicine will refer patients to ultrasound examinations so that their health condition could be assessed and so that they could be provided with proper medical assistance, reads the Health Center's statement.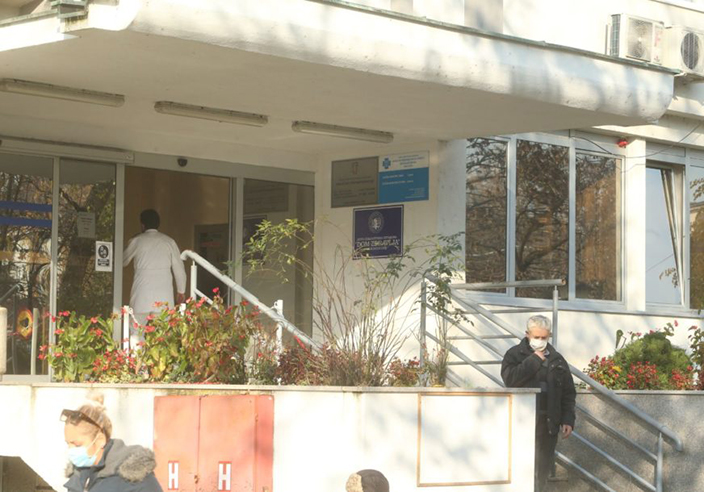 BiH entrepreneurs defy COVID-19 crisis: Increase in BiH business activities and export to over 20 countries across the world
A campaign called 'The Future is Female' was realized within the 'BizUP' program of comprehensive support to women entrepreneurs and implemented by Foundation 787, in cooperation with the British Embassy Sarajevo, UN Women BiH, and the Swedish Embassy in BiH.
In addition to presenting the importance of timely and proper support in tackling business challenges faced by women entrepreneurs in BiH during the COVID-19 crisis, this campaign reaffirmed the everyday contribution and importance of women entrepreneurs and their businesses for the BiH economy.
This is supported by the fact that these 15 women entrepreneurs own small businesses all across BiH, which, despite the crisis, have 63 permanent employees, along with a large number of seasonal workers and volunteers. Their small businesses offer more than 243 products, provide over 49 services, which found the way to 80,948 satisfied customers and clients. Since the beginning of 2020, they have sold staggering 281,620 products and services across entire Bosnia and Herzegovina and in 20 countries around the world.
The importance of local community, cooperation and use of domestic resources is reflected in the fact that these 15 small businesses procure raw materials from 24 places across BiH (Visoko, Derventa, Modriča, Bijeljina, Trebinje, Tuzla, Banja Luka, Mostar, Sarajevo, Cazin, Bihać, Jelah, Donji Vakuf, Busovača, Maglaj, Zenica, Bjelaj, Široki Brijeg, Prijedor, Bratunac, Zvornik, Tešanj, Čitluk, te Gračanica), and currently have 253 established partnerships with companies from various business lines, where they jointly contribute to the development of BiH economy.
Valjevo Health Center awarded certificates of appreciation for support during the pandemic
Last night, Valjevo Health Center organized a small ceremony of awarding certificates of appreciation to institutions, companies and individuals for cooperation, humanity and versatile assistance during the COVID-19 pandemic and the reconstruction of the Health Center.
I would like to thank you for everything that you have done for the Health Center in critical times, since the very beginning of the pandemic and later on, and all this at a time when half of our building was not functional due to reconstruction. We have stoically persevered during this one-and-a-half year period, and I hope that everyone will stay as strong. I also hope that we will cooperate again in the future to mutual satisfaction, said Dr. Branka Antić, Director of Valjevo Health Center, at the ceremony.
The certificates of appreciation were awarded to the Ministry of Interior of the Republic of Serbia – Valjevo Police Department, Security Information Agency of the Republic of Serbia, Ministry of Defense, Military Post Office 9845, PUC Vidrak, Automobile Association Valjevo, Humanitarian Organization 'Operimo ruke-otvorimo srce', Europrom, Ingrap-omni, Vujić Valjevo, Samedi, Voda-voda Banja Vrujci, Sava kop, Pavić, Rio, Moler, Sparrow World, Orhideja kolor, Miranova, Vugi 014-Bucko, Slobodan Gvozdenović, Branka Miholjčić, Milan Vilotić, Andrija Vlajković, Goran Omerović i Biljana Ranković Vasiljević.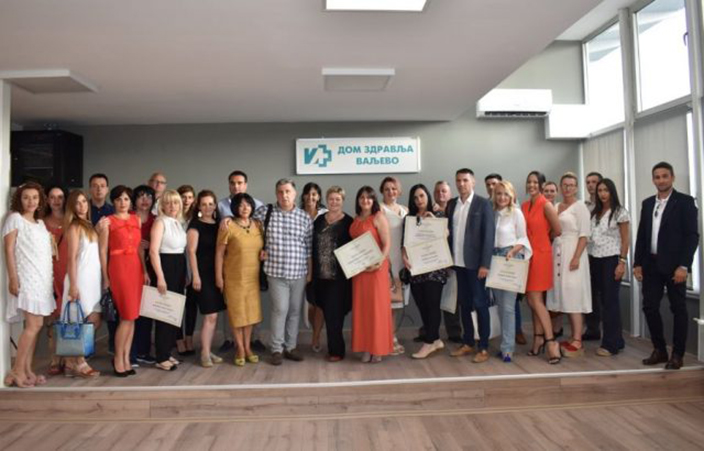 Another positive step in responsibility during the pandemic: Siemens Healthineers donated their highly reliable rapid COVID-19 antigen tests to the employees of 'Milan Lang' Elementary School in Bregana
The employees of 'Milan Lang' Elementary School in Bregana got tested with rapid COVID-19 antigen tests produced by Siemens Healthineers, under the protected name CLINITEST.
Siemens Healthineers donated their highly reliable tests to the school as part of the fight to control the pandemic, announcing that Rapid COVID-19 Antigen Self-Test kits will soon be available in Croatia.
Owing to this company's donation, the school made another positive step in responsibility during the pandemic, with the aim of controlling this communicable disease and ensuring safe learning conditions for their students as well as working conditions for their employees, so that they can successfully finish this extremely difficult school year.
We would like to thank Siemens Healthineers for choosing our school to conduct these valuable preventive activities because it is our mutual goal to successfully finish this school year in safe conditions. We strived to work the best we could, adhering to all epidemiological measures, and this public health activity today is the crown of those efforts, so to speak. I can say that testing is fast, painless, and the results are obtained equally fast, and I would also like to thank the staff of the Public Health Institute of Zagreb County for taking part, said Igor Matijašić, principal of 'Milan Lang' Elementary School.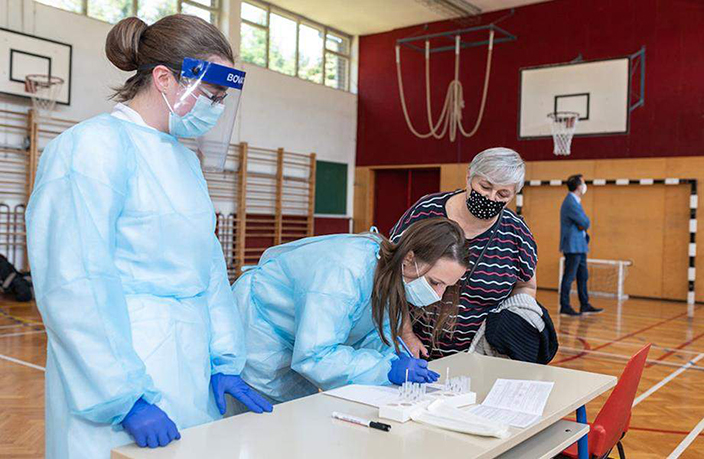 If you wish, you can support your community via our platform Donacije.rs or by sending an SMS to 7300.