Around the world, June is marked as Pride Month in memory of the six-day uprising in Stonewall in 1969, which was preceded by years of repression and harassment of the LGBTIQ + community in New York.
Since then, the situation for members of the LGBTIQ+ group around the world has improved, but there is still a large amount of prejudice, discrimination, hatred, and inequality in the Balkans.
That is why Pride Month in this part of the world is not only an opportunity for LGBTIQ+ communities to come together and celebrate the freedom to be what they are but also an opportunity to fight for their better social status, human rights, advocacy, and visibility.
This topic is far from popular in the region regarding philanthropy and donations to support LGBTIQ+ groups. For example, our data on philanthropy in Serbia for 2021 show that in 2021 only 0.01% of the total donated amount was intended to support the LGBTIQ+ community, while for other countries in the Western Balkans, we currently do not have data on recorded donations.
At the presentation of our annual report on the state of philanthropy in Serbia in 2021, the participants agreed that support for LGBTIQ+ groups is one of the topics for which it would be good to have greater community engagement and expressed hope that we can expect it in the future.
While waiting for that to happen, we have singled out a few stories of support for the LGBTIQ+ community and a few actions marking Pride Month across the region. You can also support some of them - as donors or activists, and below you can find out how.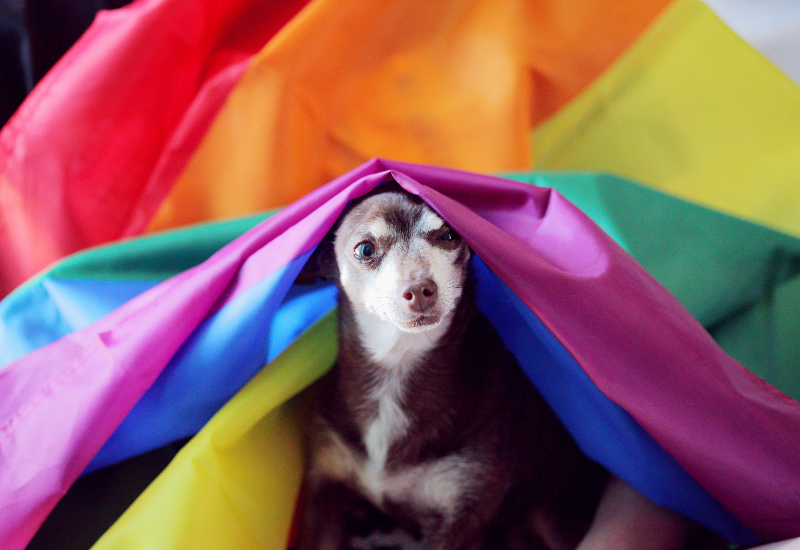 Make LGBT+ people feel at home
IKEA is one of the few companies to support the LGBTIQ+ community. You must have noticed their campaign Make LGBT+ people feel at home.
In addition to educational messages on the website, the company's social networks, and material you can download, use, and print, IKEA has created STORSTOMMA bags in rainbow colors. You can buy at the website or point of sale and show your support because 100% of sales revenue goes directly to the company's non-profit LGBTIQ + partners.
Coca-Cola supports the LGBTIQ + community
Coca-Cola is another company that supports the LGBTIQ + community. This company will be the main partner of EuroPride 2022, which will be held in Belgrade from September 12 to 18. ;
EuroPride is the largest European event that brings together the LGBTIQ + community and is held every year in another city in Europe.
Coca-Cola is very proud to continue its commitment to fighting for the rights of the LGBTIQ + community by supporting the organization of EuroPride 2022 in Belgrade. Coca-Cola will also continue spreading love and justice messages through partnerships with local organizations worldwide. The company remains committed to diversity and creating awareness of equality, acceptance, and respect, as it has done in previous decades, the company said on this occasion.
Support for EuroPride 2022 in Belgrade has strategic and symbolic value because this year marks the 30th anniversary of the first EuroPride, the company stated.
Belgrade will be the first city in Southeast Europe to host this event and the first city outside the European Union.
EuroPride in Belgrade will be a historical event. On that day, the whole of Europe will look to Serbia, which has the opportunity to make a historic step forward in the fight for the rights of the LGBTI + community in the entire region. It will be an opportunity for the whole Western Balkans to trace its path to equality and for Europe to show solidarity and support that fight, said the organizers of EuroPride in Belgrade.
Solidarity Tuesday in Belgrade
Association To Be Clear, in partnership with the XL bar, recently organized an action Solidarity Tuesday to support fundraising for the trans guy. The XL bar donated 30% of the drinks sold, and for all direct donations, there were cash registers at the bar.
With the support of public figures, XL and To be Clear often organize Solidarity Tuesday to raise funds and support different actions and goals.
Kiehl's Since 1851 donation to the Pink Megaphone
Another story about the support of the business sector to the LGBTIQ + community comes from Croatia. The Kiehl's Since 1861 brand recently donated HRK 25,000.00 to Pink Megaphone, a platform created in 2010 as a safe place within the LGBTIQ + community, developed by the Zagreb Pride Association. The Pink Megaphone aims to raise awareness of hate crimes and encourage reporting of hate crimes against LGBTIQ+ persons, regardless of whether the report is made by a victim, witness, or person who has information. Through the Pink Megaphone, it is possible to report hate crimes and discrimination based on sexual orientation and/or gender identity in a safe and friendly environment. Educated people from the Zagreb Pride association are available for all information, and the application can be submitted from 0 to 24 hours, any day of the week.
Kiehl's Since 1851, strongly believes that people are born free and equal in dignity and rights. We will promote these beliefs through our work in local communities, focusing our philanthropic efforts on the needs and concerns of our citizens, brand manager Ivana Piljić pointed out on the occasion of this donation.
If you want to support Zagreb Pride, find out how you can do it at the link. Gifts are also waiting for you for specific amounts of donations!
BH Pride Parade
This year's BH Pride Parade is planned for June 25 in Sarajevo. You can support her by joining the walk but also by donating for organizational expenses to the account of:
5673632700006248
Youth Center KVART Prijedor
With special note: "Donation for the BiH Pride Parade."
This year's Pride Parade in Sarajevo is called Family Gathering. That is why the parents of LGBT people are participating in our campaign. For the first time in Bosnia and Herzegovina, parents go out and say that they love their child no matter what, says Lejla Huremović from the Organizing Committee of the Pride Parade.
For details on the event, visit the link and follow the Twitter account @Bhpovorkaponosa.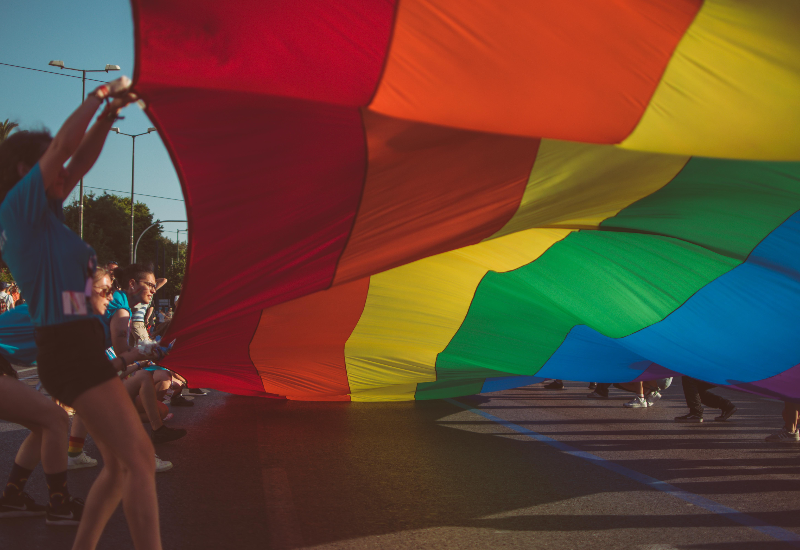 Pride parade in Pristina
As part of the celebration of Pride Week in Kosovo, the sixth Pride Parade was held in Pristina on June 9.
Participants called for peace, tolerance, inclusion, and acceptance of LGBTIQ + people in public and private life.
In the video, look at some of the atmospheres from this year's Pride Parade in Pristina.
Pride Parade in Tirana
Recently, another pride parade was held, on May 21 in Tirana, for the 11th time in a row, under the message We are a family. After two years when Pride was held in digital form due to the COVID-19 pandemic, this was an opportunity for citizens and activists to the streets of Tirana.
As you can see, support for the LGBTIQ + community is not a popular topic, but the examples we have written about, as well as some other forms of support, are certainly a sign that there is some progress. Nevertheless, we must agree that much more commitment and progress are needed to talk about some significant solidarity and support for LGBTIQ+ people.
If you know about an action we missed, write to us so we can write about it, because when topics are so rarely represented, it is important to talk about them as loudly as possible and hear them as far as possible.
Don't forget to follow and support EuroPride 2022, which awaits us this September in Belgrade.