Did you know that one-third of the food produced annually is thrown away?
If we talk about quantities, that is about 1.3 billion tons annually. If we saved only a third of that amount, that would be enough to feed more than 870 million hungry people in the world, are the data we learned during the campaign Save food, save humanity. 
Tossing food on the one hand while a large number of people die of hunger every day on the other is a global problem. The United Nations General Assembly, at the initiative of the European Federation of Food Banks, declared September 29 International Food Awareness Day.  
This date was celebrated for the first time in 2020. We believe that its celebration will come to life worldwide because it is a topic that needs to be thought about and a problem that needs to be solved not only once a year but every day. 
When we talk about Europe, the same data show that the European Union throws away 173 kg of food per capita annually. The EU has made many recommendations related to the circular economy and Guidelines for food donation. 
In France, the first law banning food waste was passed three years ago. Since 2019, when it came into force, this law orders supermarkets, large food distributors, and producers not to throw away edible food. 
France, which throws away about 7.1 million tons of food a year, thus became the first country to resolve the issue of food waste legally. Most food that is not sold or is about to expire is donated to humanitarian organizations or public kitchens.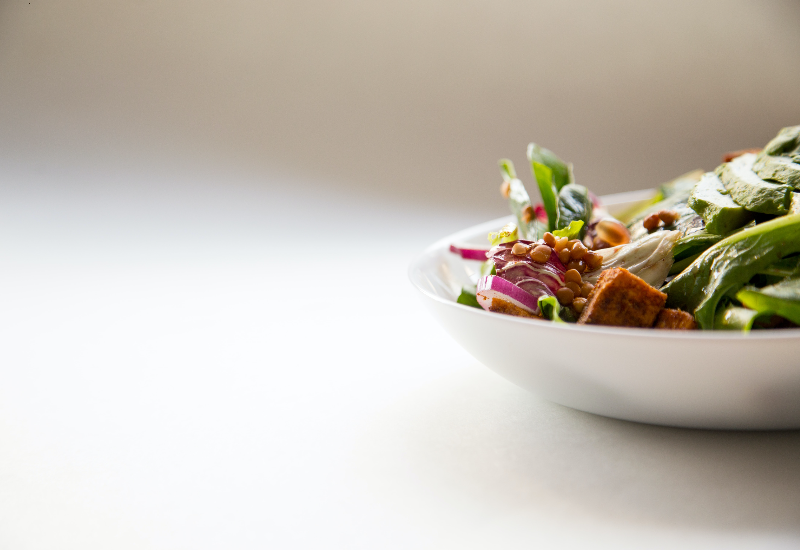 Situation in the Balkans: how much food is thrown away and how much is donated? 
What is the situation when it comes to our region? According to the data provided by the Serbian Philanthropic Forum, 2 million kilograms of food are thrown away in Serbia every day. On the other hand, almost half a million people at risk of absolute poverty are starving. 
An aggravating circumstance for companies and producers who donate food is that VAT is paid on food donations in Serbia, so it is cheaper for them to throw it away than to donate it. 
To influence these figures, the Serbian Philanthropic Forum launched a campaign, Save food, save humanity, together with the Coalition for Giving. The campaign was dedicated to food donations. Therefore, the fourth National Donation Day was also dedicated to food donations. Over 35 companies and thousands of citizens who joined forces supported the campaign and donated 13,625,078 dinars.  
Regarding the total amount of donations in food, our data show that the recorded donated amount is 380,756 EUR. 
The situation is somewhat better in Croatia, where 400 thousand tons of food are thrown away annually. Our data also say that food worth EUR 376,851 was donated last year. 
Another way in which companies in Croatia are encouraged to donate food is the "Best Donor" recognition, established in 2018, to recognize and highlight the most significant food donors among Croatian companies. 
Previous winners of the annual award were Konzum and Dukat, among large and Sana delicacies among small and medium enterprises. The award ceremony for the previous year is planned for the fall of 2022. 
In Bosnia and Herzegovina, the environment is not conducive to food donation. According to the BiH Philanthropic Forum, 767,123 meals that could be donated are destroyed every day. It pays more for companies to destroy the food they could donate instead of paying 17% VAT on the donation. To change that and create more stimulating conditions for food donation, the campaign "Nobody is hungry. Nobody is alone" was recently launched in BiH.
Payment of VAT on food donations is also an obstacle to its donation in Montenegro. According to the data of the United Nations, which the Montenegrin Food Bank transmitted, this country is also an infamous record holder in the region when it comes to food waste - one person throws as much as 83 kilograms of food a year. When we talk about donations, their value last year was 52,120 EUR. 
Between 18,000 and 37,000 tons of food are thrown away annually in Albania, said the document Overview of national waste prevention programs in Europe - Albania, published last year by the EEA (European Environment Agency). The Albanian Food Bank is working on solving this problem every day, both when it comes to raising awareness and education.  
Speaking of food donations in Albania, we recorded 17 donation actions in this country last year. 
Data for Kosovo say that every day one person is thrown in between 2 and 20% serving food, and there are no regulations that would help solve this problem. However, the amount allocated for food donations in Kosovo is not negligible - our data show that in 2021 it amounted to 20,112.23 EUR. 
Data for Northern Macedonia say that food waste per capita is 83 kilograms per year. In contrast, there is information that 30 soup kitchens in this country do not have enough capacity to support everyone who needs them. On the other hand, if we look at food donations, according to our research, they amounted to 101,977 EUR in the year behind us. 
Positive examples from the region: recent and current campaigns, actions, and initiatives dedicated to food donation 
However, in addition to worrying data, there are also good practices and actions of food donation by which organizations, companies, and individuals help the most endangered throughout the region. We write about them below. 
If you want to learn more about food donations in the Western Balkans and other topics, register in our Giving Balkans application.  
The campaign "Nobody is hungry. Nobody is alone." 
According to available statistics data in Bosnia and Herzegovina, every fifth person lives below the poverty line. One indicator of the difficulty of the situation is the existence of more than 60 national kitchens, one of which is intended for babies and feeds more than 16,800 people. 
On the other hand, more than 400,000 tons of food are thrown away and destroyed in BiH every year. That is why the campaign "Nobody is hungry. Nobody is alone." was recently launched. 
The initiative "Nobody is hungry. Nobody is alone." is part of the "Legal Framework for Philanthropy" program implemented by the Mozaik Foundation, together with partner organizations (Hastor Foundation, Pomozi.ba Association, Network for Building Peace, Trag Foundation, and Catalyst Balkans), with financial support from USAID. 
Find out more about the "Nobody is hungry. Nobody is alone." campaign and how to support it at the link. 
Pomozi.ba, with its supporters, provides food for the most endangered 
The Pomozi.ba Association helps the most endangered throughout BiH in various ways daily. One of the types of help they provide is meals for those who cannot afford them - within the action "Meal for all" in the kitchens in Sarajevo, Travnik and Bihać, they make 1,000 quality meals every day for the socially endangered. 
You can support this action anytime by calling 17001 with an online donation or donating to one of the association's accounts. 
Support for the humanitarian mission of the Pomozi.ba association is coming from all sides. Some recent examples are the Bosnian basketball player Jusuf Nurkić, who supported the "Ramadan 2022" campaign with a donation of 100 kilograms of flour, and the company Akova, which for the same action, donated more than six tons of chicken and meat processors in the value of about 40,000 KM. 
During Ramadan, the association Pomozi.ba donated 8,703 food packages, whose value is on average 80 KM, or 696,240.00 KM in total. In addition, 20 thousand flatbreads were donated in Herzegovina, worth 20,000.00 KM. 
Donation for the General Hospital in Sarajevo 
After the information was publicly announced that the General Hospital in Sarajevo is left without food for patients, Lactalis BiH decided to donate a monthly supply of Dukat milk, President cheese spread, and Icim butter.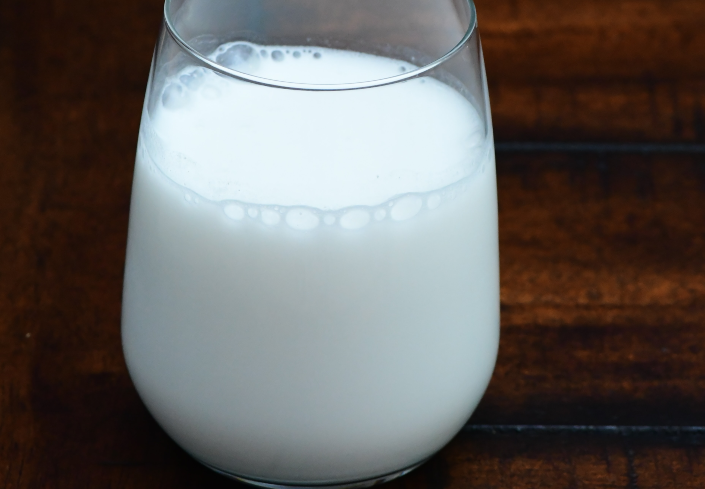 The Hemofarm Foundation donated a ton of food for the national kitchens in Šabac and Vršac 
On the occasion of marking its 29th birthday, the Hemofarm Foundation donated a ton of canned food to soup kitchens in Šabac and Vršac, the cities where the company's plants are located in Serbia. As part of the action "People to people," Employees of Hemofarm and its foundation collected food for 1,400 users of soup kitchens in these two cities. 
This food donation is just one in a series of activities that we have realized in the past, and our employees have also shown great solidarity this time. The Hemofarm Foundation is always where help is most needed, supporting institutions and society, said Suzana Djordjevic, director of the Hemofarm Foundation, on this occasion. 
The race of goodness - to provide food for those who cannot do it alone 
The umbrella charity action of this year's Belgrade Marathon held on May 15, called the Race of Goodness, aimed to raise awareness of the importance of food donations, and the funds raised will be used to buy food packages for the most endangered citizens. 
The Serbian Philanthropic Forum organized the campaign in cooperation with the Food Bank of Belgrade to raise funds to provide supplies that meet the needs of a family of four for a month. In this way, 400 end users of the services of the Association for Sports and Recreation of Persons with Disabilities from Kragujevac will be helped. 
The Belgrade Marathon is over, but you can still support the campaign with an online donation on the Donacije.rs platform or by donating food to Food bank Belgrade.  
How Kaufland donates food in Croatia 
For many years, Kaufland has been implementing donation programs in Croatia to reduce food waste and help the most vulnerable throughout Croatia. The networks of the Croatian Red Cross and Croatian Caritas help them in this, through which fruits, vegetables, bread, and pastries are donated to people in need and groceries before the expiration date. 
In 2021 alone, Kaufland donated 159,149 pieces of bakery products and 257,441 kg of fruits and vegetables. 
Every year we strive to do more to contribute to local communities through our donation programs and make everyone aware of the importance of reducing waste and food waste. That is why we are continuing our campaign this year as well. As a socially responsible international company, we have to do everything we can to reduce our environmental impact. Reducing food waste is one of the key points we are working on intensively, explained Marija Franić, Head of Corporate Communications. 
This year, the company organized its famous socially responsible project - Kaufland School of Fruits and Vegetables, in which they invited all public primary schools in Croatia to make a "healthy cook" with recipes containing fruits and/or vegetables and supplement it with drawings by students. The school that wins the competition will provide a weekly donation of fresh fruits and vegetables for its students. 
More information about this project, which has been implemented in Croatia since 2017, can be found at the link. 
Humanitarian project "Double Bread" 
Croatia's young team of entrepreneurs and scientists has conceived the "Double Bread" project. 
Double bread is ordinary, natural bread without additives. For every "Double Bread" sold, we from Kroštula undertake to donate one to associations that deal primarily with the nutrition of persons of lower financial status, explained Domagoj Kordić, head of development and marketing of "Double Bread" of the bakery chain "Kroštula." 
He adds that it is not just a humanitarian component to produce any bread, so it is donated, but we tried to make top quality, healthy bread. There are no additives in it, and it is made with natural yeast, which is the basis of the entire bread production in Kroštula. 
The project is implemented in cooperation with Caritas throughout Croatia and the city's Red Cross societies, and Kroštula announced that they plan to expand the cooperation network.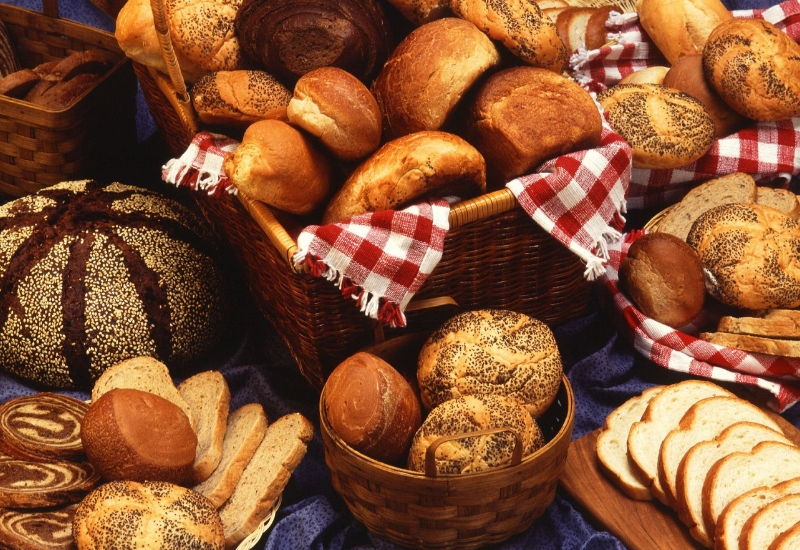 Donations for the social self-service opened in Lepoglava 
A social supermarket was recently opened in Lepoglava, and the first donations have already started to arrive. Ante Starčević Elementary School Lepoglava (parents, students, employees) collected donations for this Social Self-Service, and among the first donations was the one of the Pahinsko Ivanec Educational Home. A total of 227 pieces, 14 l and 57 kg of food products, as well as 192 pieces of hygiene products, were donated.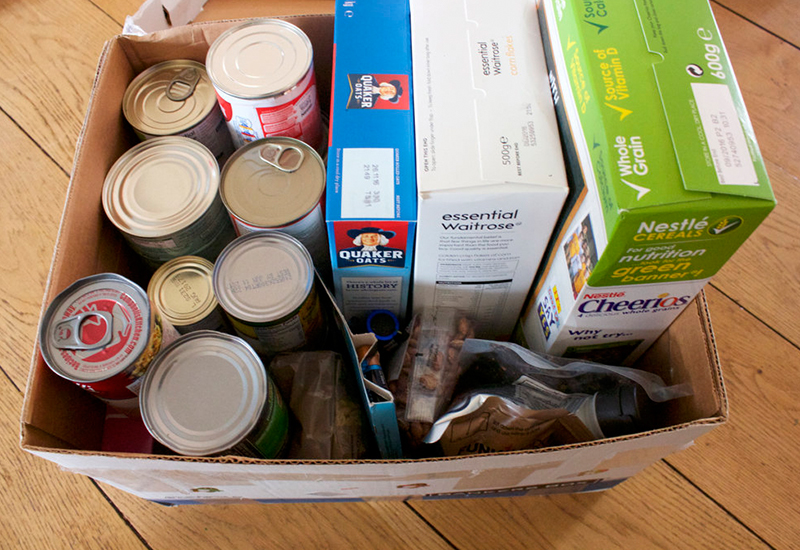 Donations in Albania and Kosovo on the occasion of Ramadan 
The "Happy" restaurant chain, which is part of Petrol Company, provided iftar (Ramadan dinner) for 72 beneficiaries and staff of the Home for the Elderly in Pristina. The director of this Home, Raze Alickaj, thanked the Petrol company for the support they provide every Ramadan. 
Action on the occasion of Ramadan was organized recently in Pristina, where the Firdeus Foundation conducted an action for single parents and children without parental care who are economically vulnerable. The foundation provided the children with the purchase of toys and clothes, while the parents were provided with supplies and supplies for a month. 
Donation of food for the socially endangered in Pristina 
In the Pristina mosque "Prof. Dr. At the end of April, Bedri Kamberi distributed 570 food packages for the socially and economically endangered. Of that, 420 packages were provided thanks to a donation from Sydney (Islamic Center Sheikh Albani), and the Albanian diaspora from Switzerland donated the other 150. 
The packages are distributed to those who need them the most through social work centers, associations of the blind and deaf, the Down Syndrome of Kosovo, Handikos, and others.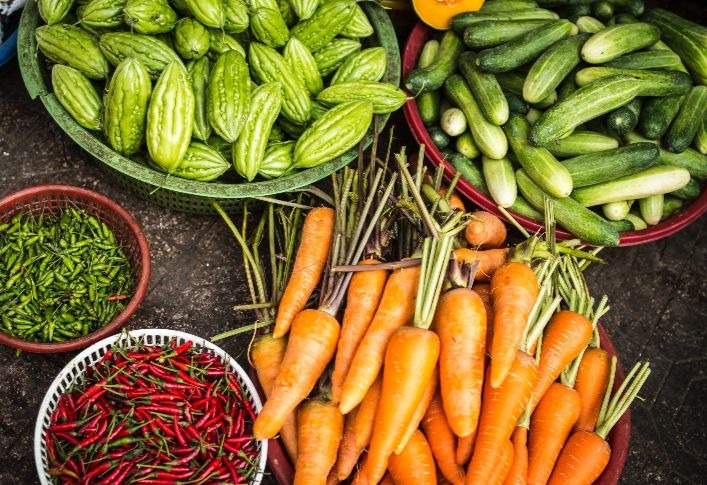 We believe that these stories motivated you to think about this topic and contribute to the donation of food and the fight against its destruction and disposal. Apart from the fact that the destruction of food is a social problem, it is also ecological because this process is one of the most responsible for air pollution - with as much as 8% share in the total greenhouse gas emissions. 
To contribute to a higher goal immediately, donate to one of the active actions. In addition, by personal example, you can contribute by reducing food waste in your household. If you do not know where to start, find inspiration in one of the many useful publications which the Center for Environmental Improvement prepared or on their YouTube channel, "My kitchen without waste. "