Did you know that every March 18, we celebrate Global Recycling Day around the world? This date was established in 2015 and celebrated for the first time in 2018. 
Its goal is to raise awareness of the importance of recycling, circular economy, whose recycling is an integral part, and the protection of natural resources and Global Recycling Foundation established it. In addition to non-renewable resources such as water, air, natural gas, coal, and minerals, this Foundation recognizes recycling as seventh, an indispensable resource, which, unlike others, is renewable. 
Many countries worldwide have understood the importance of recycling, so they encourage it in different ways, while in the Western Balkans, the situation is somewhat different. 
For example, according to Eurostat data published in the Republic Statistical Office of Serbia publication entitled Environmental statistics and accounts, the share of reused waste at the level of the European Union is 49.4%, while in Serbia, the percentage is only 4%. 
The situation is much better in neighboring Croatia, where this percentage is higher than the European average and amounts to about 56%, while in Montenegro, only 1% of municipal waste is recycled. 
To mark today's date and emphasize the importance of recycling and other ways of caring for the environment, we have prepared stories about recent actions related to care about nature and environmental protection. We are also sharing information on giving for ecological causes in the Western Balkans and some activities in which you can constantly get involved and contribute to the preservation of the environment, whether it is recycling or some other way. 
How do the Western Balkans donate to the environment? 
Environmental protection is the area that companies support the most. According to the data collected so far during our research in Serbia, around EUR 380,000 was donated for environmental protection last year through 134 charitable actions, which is 3.3% of the total number of all philanthropic activities. In 2/3 of the cases, these were benefits with long-term effects. 
According to our preliminary data, in Croatia, EUR 73.1 thousand was donated for environmental protection in 2021. In this country, 1.2% of all recorded actions were intended for this purpose. Current data for BiH show that EUR 123.4 thousand was donated for environmental issues through 4.4% of all shares recorded so far. 
In the previous year, the community in Montenegro allocated EUR 56.6 thousand for a healthier environment through 1.5% of recorded charitable actions. 
Currently, there is no data on donated amounts for Kosovo, Albania, and Northern Macedonia, but only on the number of donation actions intended for environmental protection. Thus, 8% of donations were intended for environmental protection in Albania. Data for Kosovo show that in 2021, 1.2% of actions were dedicated to this topic, while in Northern Macedonia, 4.7% of charitable actions were conducted for the environment. 
We could see that environmental protection is not a burning issue in philanthropy and donations in the Western Balkans, but it cannot be said that it has been wholly neglected. 
To get more profound and detailed data and a clear insight into the recorded amounts, donors, recipients, and donations from 2015 until today, you could register on our application, Giving Balkans.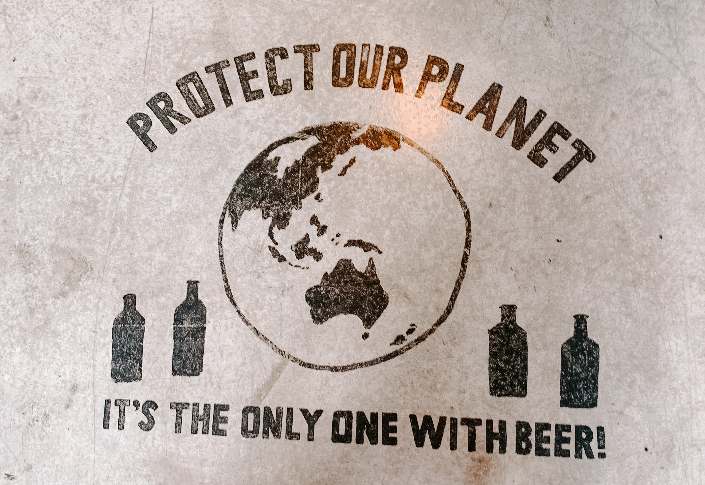 Current actions for environmental protection 
Every week, we prepare current news on donations on various topics for you, and this week we have singled out actions dedicated to caring for the environment. Maybe some of them will motivate you to do something good for our environment, whether planting, separating waste for recycling, donating caps or used clothes, or supporting an environmental action. 
Recycle and Donate campaign 
The "Imagine Life" Foundation launched a humanitarian campaign, "Recycle and Donate," in Dimitrovgrad this week. 
Interested citizens can deliver their used electrical appliances to the local firm Komunalac (Balkanska 30) every day until Monday, March 21, from 10 am to 3 pm. The funds collected from recycling are intended for the Program for Improving the Quality of Life of Persons from Vulnerable Groups. The first such campaign was organized in June last year.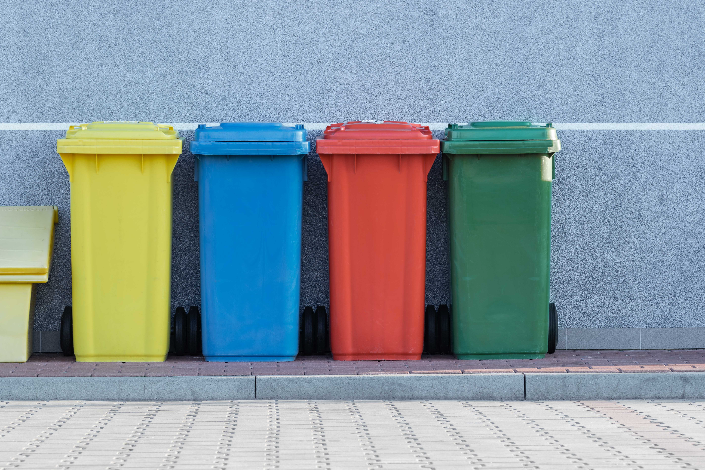 Donation of Pančić spruces for primary schools in Serbia 
In 2022, McDonald's will donate 185 seedlings of Pančić spruce, which will be planted in the yards of primary schools in eight cities in Serbia where the company has restaurants - Belgrade, Pancevo, Novi Sad, Subotica, Velika Plana, Kragujevac, Stara Pazova and Nis. 
This action was initiated by the Association of Citizens "Planet Earth Festival" on the occasion of ten years of founding. They state that the move was undertaken to reduce the impact on climate change, raise the ecosystem to a higher level, keep the air clean, and improve the preservation of the planet Earth in the society and community in which we live. 
The planting of Pančić's spruces started a few days ago in Belgrade. The first seedlings were planted in the yard of the elementary school. "Janko Veselinović". During March and the beginning of April, seedlings will be planted in the elementary schools "Jovan Dučić", "Marko Orešković," and "Đura Jakšić".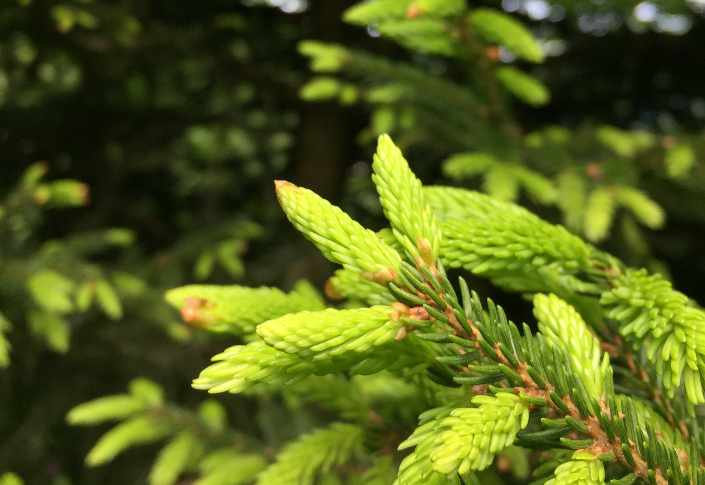 Education about energy transition 
World Wild Fund Serbia organizes education about energy transition for young people aged 19 to 25, where selected participants will have the opportunity to learn and further transfer knowledge on energy efficiency, environmental protection, ecosystems, and energy transition. 
Details are available on the link, and applications are possible until March 25 at email gvreljanski@wwfadria.org. 
Meridian Environmental Project 
One hundred thirty-three linden seedlings were donated to the Municipality of Bela Crkva, which formally started the planting action in five local communities, conducted by Meridian in cooperation with the Ministry of Environmental Protection, to improve the quality of the environment. 
In addition to the municipality of Bela Crkva, the action will include Backa Palanka, Novi Sad, Subotica, and Kikinda. Company Meridian plans to donate about 1,000 seedlings to these local governments. 
Henkel planted 100 trees in two decades of successful business 
In cooperation with JKP Zelenilo - Belgrade, Henkel Serbia planted 50 birch seedlings and 50 black pine seedlings in Ušće Park. 
Our teams within the company are firmly committed to sustainable business, and we in the finance department have decided to contribute to Henkel's sustainability strategy through the initiative to eliminate paper waste and the use of paper in general during everyday business activities. We have relied on the digitalization process. We have significantly reduced the use of paper. With this greening action, we are going a step further to contribute to preserving the environment. I want to thank JKP Zelenilo-Belgrade for the excellent cooperation, Miloš Đukanović, CFO of Henkel Serbia, pointed out on this occasion. 
This year, Henkel celebrates 20 years of successful business in Serbia, and as one of the priorities has always been environmental protection, this action continues the tradition of showing responsibility and care for the environment in which we live. 
In the action of "Plant a tree," 140,000 seedlings were planted 
In action Plant a tree which has been going on for a year and a half, more than 140,000 seedlings have been planted in Serbia, and 1.5 tons of seeds have been collected for planting. It was announced recently by Adria Media Group, which launched this action together with DM drogerie, Ministry of Agriculture, Forest Administration, "Serbia Forests," "Vojvodina Forests," the Movement of Serbian Gorans, the Serbian Chamber of Commerce, the Belgrade Botanical Garden "Jevremovac," the Faculty of Forestry in Belgrade and the Forestry School in Kraljevo. 
Many citizens got involved in planting actions at locations throughout Serbia, so the most dedicated among them were given the opportunity to become ambassadors and promoters of nature and environmental conservation. 
Find out more about the results of the action so far and its future course at the link. 
The Roma Company donates Atlantic cedar seedlings 
On the occasion of marking the jubilee, 30 successful years of business, Roma Company donated to the city of Belgrade a symbolic 30 seedlings of Atlantic cedar whose shoots will adorn the surface of Ušće Park. In cooperation with the public utility company "Zelenilo Beograd," these trees were chosen because their importance for the ecosystem is significant. 
In the coming period, in addition to Belgrade, 30 seedlings of Alatantik cedar will be planted in Novi Sad, Nis, Kraljevo, and Prijepolje. 
Foundation Dads of Novi Sad Launches Humanitarian Action to Collect Spent Edible Oil and Fat 
Foundation Dads of Novi Sad signed a contract with a company to buy used edible oil and fat. 
According to them, throwing it into the sewer is harmful and forbidden for legal entities. 
We invite everyone (individuals and companies/restaurants) to start collecting used oil and fat in bottles/balloons and to, e.g., once a month, transfer it to the "Dads of Novi Sad," they said in their statement. 
They add that this action brings two significant benefits - preserving the environment, and the buyer will pay the entire amount for humanitarian purposes. 
Humanitarian action "Insert a cap for an expensive medicine!" 
The humanitarian action related to recycling is being carried out these days in Croatia. 
The Association of Leukemia and Lymphoma Patients has launched a humanitarian action to collect plastic caps that are environmentally friendly and sell them to provide expensive medical supplies for their beneficiaries. 
All types of plastic caps from water, juices, milk, yogurt, cheese, detergents, softeners, oils, etc. could be donated. 
Find more information on the Facebook page of the Association. 
Group of activists "Šumoborci " plan to plant 80,000 new seedlings this year 
The new afforestation season in the Šumoborci campaign has begun, and the project is being implemented Croatian Scout Association. 
Thanks to the volunteers involved in the action in March alone, 8,000 new oak seedlings have been planted so far in the Marča forest near Kloštar Ivanić and in the woods near Draganić. 
This volunteer action is carried out within the project CO2MPENSATING BY PLANTING, the first Croatian program of carbon dioxide neutralization by planting trees. The project is being implemented by the Croatian Scout Association, the HEARTH agency, and the Croatian Forests as an innovative response to the consequences of climate change. 
More than 4.5 tons of waste were collected in cleaning actions in Croatia 
More than 4,500 kilograms of collected waste, 203 tons of recycled paper, seven environmental cleaning actions carried out throughout Croatia in which 172 volunteers participated are the results so far Earth Resolution, the largest environmental action in Croatia initiated by Vecernji list, reported this media. 
In addition to Večernji list, the signatories of the Earth Resolution and participants in this environmental action are Zagrebačka bank, Croatian National Tourist Board, Fund for Environmental Protection and Energy Efficiency, City of Koprivnica, Zubak Group, Telekom Hrvatska, REGEA, and Brodosplit. All of them, referring to the Glasgow Climate Pact of 2021, pledged to make efforts from the moment of signing onwards to protect nature and build a society that wisely cares for the environment and the future. 
For example, Večernji list, as the initiator of the project, thus tackled non-environmental practices, so in the previous month, it threw out all plastic cups. Paper cups can be used as an alternative, but glass cups are recommended, and bottles are distributed to employees. Recycled paper is provided for printing, and work is underway to introduce a waste separation system. Also, all plastic cutlery and dishes have been replaced with environmentally friendly ones, according to Večernji. 
Numerous associations dealing with environmental and environmental issues are also taking part in the action, such as the Croatian Scout Association, Rangers - Conservationists of Croatia, the Association for Nature, Environment and Sustainable Development Sun, Green Osijek Association, Ecological Association Krka Knin, Cleaning Bears, Eco Breza Association, Positiva Samobor, KLIK- Križevci Laboratory of Climate Innovation, Animal Friends, Powerlifting Šibenik, SUMA, Green Osijek, Green Istria, and many others. 
Donation by Union Bank Albania 
Union Bank Albania has donated 600 olive trees, which will be planted in the Magelanum 21 complex, being built by Kontakt Al. 
According to Union Bank, this is a joint project of the two companies with the goal of a healthier community, a greener environment, and cleaner air in the area.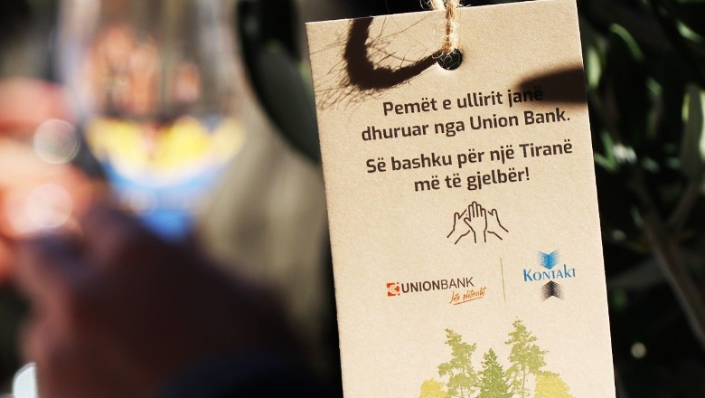 Mostar Greening Initiative 
The citizens' initiative "Who will do more good" in cooperation with the City of Mostar is organizing an extensive spring planting of flowers, fruits, and ornamental seedlings in Mostar. 
The action is carried out under the slogan "Who will do more? #Plantingfruits". Everyone who wants can support it by donating seedlings, refreshments for volunteers, and proposing locations for planting. 
The City of Mostar itself will donate 500 seedlings, and for detailed information, you can write to the email kocevise@gmail.com.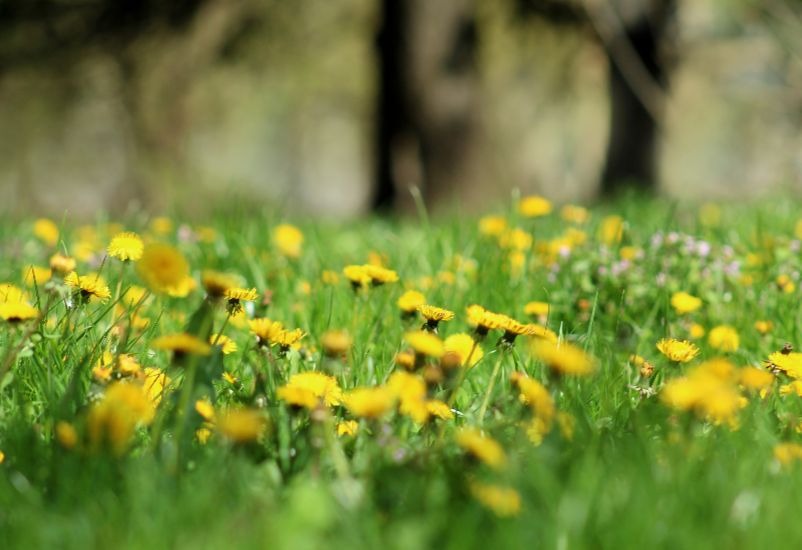 Actions you can support throughout the year 
Every day, both on a personal and business level, you can do a lot for the environment, both by recycling and other ways. 
For example, you can sort the waste and dispose of it in recycling containers if they are available in your area. 
If you are a company that wants to separate and recycle waste or get information about recycling, you can contact the Serbian Recyclers Association. 
Each of us can collect and donate plastic plugs - in Serbia, they are collected by associations Stopper to a smile and Cap for Handicap, and in Croatia, the above-mentioned Association of Leukemia and Lymphoma Patients. 
To contribute to the reduction of textile waste, donate old clothes. In Serbia, you can check the map with a list of organizations that receive it every day, created by the Center for Environmental Improvement. 
If you want to explore how others have supported ecology, recycling, and environmental protection in general in the Western Balkans, find out about specific actions or find inspiration for a donation for this purpose, you can register in our Giving Balkans app, and find all data starting from 2015 to date. 
Conclusion 
In addition to examples of good practice, it is essential to draw attention to others because they are common when it comes to the topic of ecology. 
It is about greenwashing, falsely presenting companies and brands as responsible to their community, even though they are not. 
The first examples of this phenomenon date back to the 1960s, and the term was coined by Jay Westerveld, a New York environmental activist. He took the example of a hotel on the island of Fiji, which advised guests to use their towels more than once to protect the island's environment from pollution through unnecessary towel washing. On the other hand, the same hotel participated in the pollution of the environment of the same island. 
Some of the procedures that fall under greenwashing are placing untrue and unverified facts to present the company as environmentally and socially responsible, highlighting irrelevant information, claims that products are sustainable, eco-friendly, less harmful, bio, vegan, ecologically friendly, and concealing other harmful effects that the business, corporation, or brand leaves on the environment. 
One example is water bottling factories, which refer to nature and ecology in their communication. Thanks to the plastic bottles they produce, they are one of the biggest polluters. 
This practice is very much related to fast fashion brands, which on the one hand, launch eco-initiatives, emphasize the importance of recycling and use of natural materials, and on the other hand, consume enormous amounts of natural resources or pollute the environment in their production. 
Of course, not every initiative should be condemned in advance because there are many positive examples among them - the key is to educate and inform and distinguish between true commitment to the community and green marketing. In any case, good actions should be supported, and we should try to have as many of them as possible because caring for the environment is a daily obligation of each of us.