Philanthropy does not know the age, space, or any other boundaries. That is shown every day by the good deeds of individuals and individual donations, with which benefactors make their communities better.
How individuals contribute is different - small daily charities, humane gestures, donations, or volunteering are just some of the benefits you can contribute to your community individually.
Sometimes a small gesture can start an avalanche of charity. The proof is the story about the boy, Gabriel Clark, from England. Gabriel managed to raise as much as 200,000 pounds for the children of Ukraine. Namely, he carved a wooden bowl that he put up for auction on his Instagram profile to collect a donation for the humanitarian action Save Ukrainian Children. The post quickly went viral, so the amount at the auction was far higher than expected.
When it comes to the Western Balkans, the charities of individuals from year to year take a significant share in the total philanthropic donations.
According to our data, individual benefits in 2021 were the most dominant in Montenegro, where they account for 55% of all giving for the common good.
In Northern Macedonia, individuals accounted for 10.5% of total benefits for the common good, while in Albania, this figure is 6%.
In Bosnia and Herzegovina, individual giving accounted for 4.4%, in Kosovo 3%, while in Serbia, in the total amount recorded, individuals participated with 1.9%, and in Croatia, with 1.4% of all benefits, we have recorded so far.
For more information on individual giving for the common good, register in our application, Giving Balkans. Which actions of individuals have marked the past few days, read below.
Kasim Kamo Čustović donated 50,000 marks for the socially disadvantaged
Kasim Kamo Čustović, a native of Trebinje and an ophthalmologist who has lived and worked in Switzerland for almost six decades, recently handed over a significant monetary donation of 50,000 marks to the Center for Social Work in Trebinje for socially endangered categories.
Zoran Andjusic, director of the Center for Social Work in Trebinje, pointed out that 166 families from the categories of persons in foster families, who mainly applied to the Center for one-time financial assistance, as well as persons who receive only financial aid, will receive 300 marks from this donation.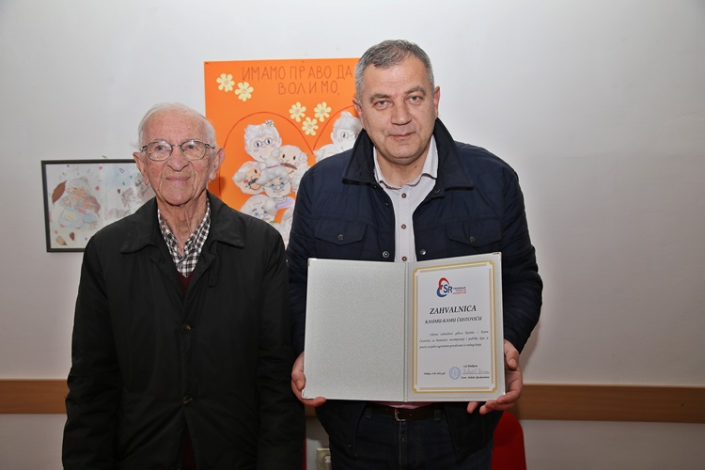 The waiter from Banja Luka donated the savings of 20,000 coins to the sick children
The waiter from Banja Luka, Bojan Marčeta, decided to donate his four-year savings of 1,000 KM for his 40th birthday to the Association of Parents of Children with Malignant Diseases Zvončica.
I know how much money and attention are needed when a person is struggling with a severe illness. In addition, my daughter Marija told me about a friend who fell ill and stayed at the Parents' House for a while. All that made me think, and I had no dilemma about what to do with the money. Time passed, the coins were more and more, and I realized that on my 40th birthday, I could give my saving to the bravest. My motto in life is to help others; I don't know any other way, Bojan said on the occasion of his humane gesture.
Bojan, employed at the Jelena Hotel in Banja Luka for seven years, points out that his colleagues supported and encouraged him in this procedure. He also points out that his team showed humanity during the coronavirus pandemic when they set aside their per diems and donated it to the Department of Pulmonology of the University Clinical Center of RS.
Jusuf Nurkić donated 50,000 KM for the users of Caritas kitchens in Croatia
Basketball player Jusuf Nurkić decided to donate 50,000 KM through the Pomozi.ba organization for the users of Caritas public kitchens in the Republic of Croatia.
We have been convinced of Nurkić's humanity countless times so far, and we thank him from the bottom of our hearts for everything he does for people in need, they said from Pomozi.ba on this occasion.
In 2020, during the coronavirus pandemic, Nurkić donated 120 tons of food items and masks to the Pomozi.ba organization, and he also bought a house for one family.
A wigmaker who makes wigs for children with cancer
Fuad Halilović is a young man who was twice diagnosed with severe leukemia.
After successful treatment, today, this healthy 26-year-old decided to dedicate his life to those who need the most help - children with cancer.
Today, Fuad for the organization Heart for children with cancer works on making special wigs from natural hair for children who lose their hair during treatment.
As he says for N1 TV, over 10,000 hair donors are in the database during the four years of the project called My hair - your hair, within which citizens donate hair to make wigs for children treated for cancer.
Donations for the library and music school
Ilija Milaković from Kočićevo near Gradiška, who has been living and working in Munich for years, recently donated books to the library and gramophone records to the music school in that city.
The collection he donated also includes valuable specimens, such as the famous Brockhaus encyclopedia.
This is not his first donation to his hometown - he helped in various ways, and he also contributed to the construction of a church.
Provided packages for 58 vulnerable families
Tamara Misirlić, a humanitarian from Vranje and a member of the national karate team, once again delighted 58 families with gift packages on the occasion of Easter.
In these packages, in addition to food, there were Easter eggs and sweets for children.
Tamara also got involved in action raising funds for the treatment of a boy Vukan who suffers from SMA.
The boy donated pocket money for a sick fellow citizen
Luka Vasiljevic, a third-grade student at the elementary school in Petrovac na Mlavi, donated more than three thousand dinars to treat his fellow citizen Petar. After reading the appeal for collecting help to treat an eighteen-year-old young man from Petrovac na Mlavi, this boy decided to save from his pocket and donate money.
Thanks to several actions organized for Petar in the entire city and the solidarity of his fellow citizens, money was collected for his spinal surgery, and an operation was provided to help him improve his health.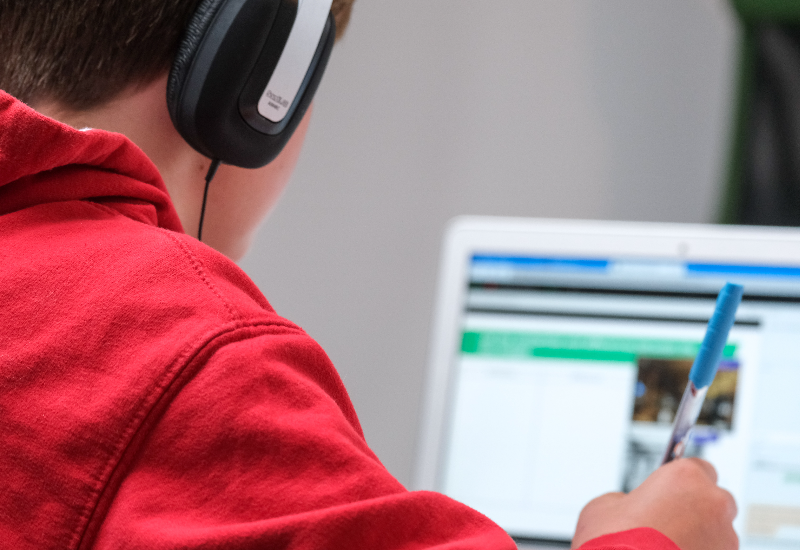 The 17-year-old sells quail eggs and donates a portion of his earnings
After beating a brain tumor, seventeen-year-old Afan Habibović from Visoko, decided to help others. Namely, he sells quail eggs and donates part of the earned money to the association Heart for children with cancer. In addition, he participates in various charity races.
From these examples, you can see that there are different ways in which individuals can contribute to their communities and help those in need. One way to do a good deed is to make an online donation to one of the campaigns on the Donacije.rs platform. See which are currently active and support some of the good goals they stand for today.