Across the region, companies and organizations continue to support their communities to mitigate the negative effects of the COVID-19.
We picked out for you six stories of humanitarian initiatives aimed at supporting the health care system, medical workers, patients, and members of the community in the fight against COVID-19.
You are not alone, we stand by you
The Center for society integrations has launched a campaign called "You are not alone, we stand by you". The campaign is aimed at providing support for health care workers and COVID-19 patients in their care.
Citizens can take part and show their support by donating personal hygiene products (disinfectants, alcohol, wet wipes, paper towels, toilet paper, protective masks, and single-use gloves) and other disposable products needed for patient care.
With the help of our volunteers, the Center will prepare and distribute aid packages with the printed message "You are not alone, we stand by you" to patients. The packages will also include messages of support and encouragement from donors, which can be left in dedicated mailboxes, placed at several locations across the city.
USAID packages will be distributed to the Health Centre in Vranje and handed over to patients.
Apart from providing support for these end-users, the campaign will also focus on raising awareness of the importance of philanthropy and its positive effects.
These activities are carried out as part of the Framework for Giving project implemented by the Coalition for Giving and funded by USAID.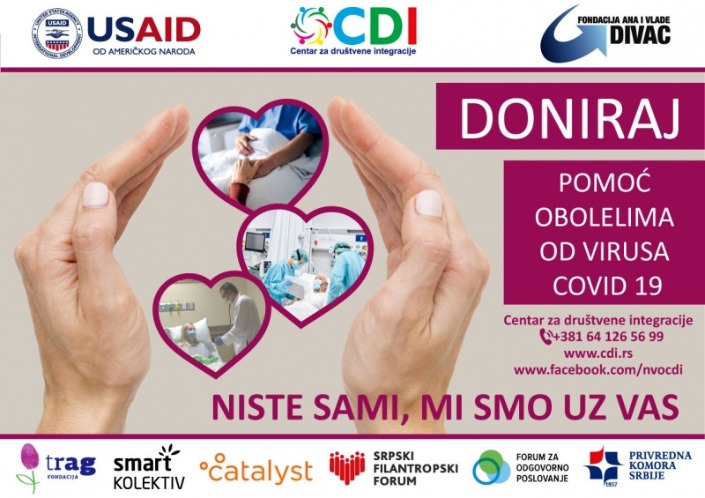 Mozzart donates hospital beds for intensive care units in Serbia
Mozzart continues to support the Serbian health care system in the fight against COVID-19. In their latest initiative, they donated state-of-the-art hospital beds for the intensive care units of several medical centers. The first contingent of beds arrived at the Institute for Orthopedic Surgery Banjica in Belgrade.
For months, Mozzart has been providing support for the health care facilities in Serbia. So far, the company donated around 600,000 Euros for mitigation of negative effects of COVID-19. From the total amount donated, 200.000 Euros was directed at the procurement of ten ventilators and another 150.000 Euros was spent to provide the Serbian hospitals with financial aid or medical equipment they lacked.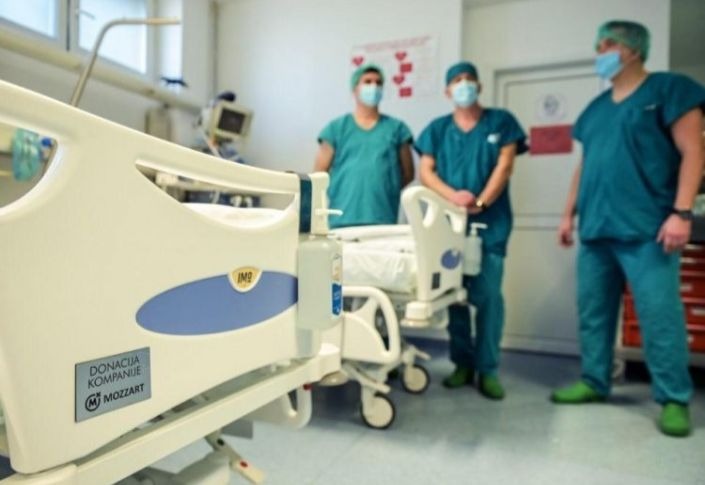 P...S... fashion donates 60 protective suits for the COVID hospital ward in Čačak
P...S...fashion provided support for the medical staff of the General hospital COVID infirmary 1in Čačak by donating 60 protective suits.
And it wasn't their first initiative of this kind.
On a separate occasion, the company also donated over 15,000 protective masks, suits, bedsheets, and hospital gowns.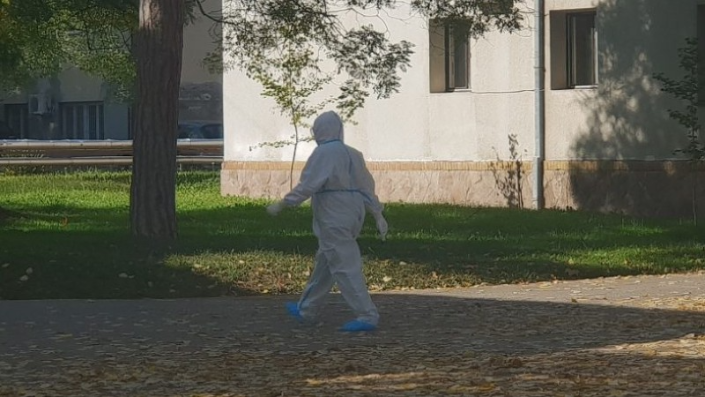 Valuable donation for the Health Centre in Bar
The Health Care Centre in Bar received another valuable donation - 100 protective suits from the well-known humanitarian, Hajriz Brvčak.
This is one of several donations Hajriz Brvčak made to support Montenegro's health care system.
So far, he provided several disinfection tunnels for hospitals in Montenegro, 750,000 protective masks for the public, and 140,000 for Montenegrin school children and their teachers. Some donations were also directed at helping citizens and health care in countries in the region - Serbia, BH, and Albania.
Hemofarm Supports BH Health Care System
Hemofarm launched a campaign called "Superheroes wear masks under their eyes!"
The main goal of the campaign is to raise awareness about the importance of following epidemiologists' advice - issues like wearing masks and physical distancing in public, maintaining hygiene, and strengthening our immune system.
The campaign will also raise funds for the procurement of protective medical equipment for health care institutions in BH by allocating one part of Hemofarm's revenue from their probiotics sales.
Earlier this year, members of Stada Group, including Hemofarm, donated 150 medical monitors for patients in BH, Serbia, and Montenegro, while the Hemofarm Foundation alone donated all protective equipment that health care workers in 18 health care centers in BH needed.

Aqua team donated water to medical workers and COVID-19 patients
The company Aqua team donated specially packaged water bottles to hospitals across Republika Srpska, where COVID-19 patients are being treated. The donation was received by health care institutions in Banja Luka, Banja Slatina, Gradiška, Prijedor, Brčko, Foča, and Sokolac.
"We intend to help all other COVID hospitals that contact us. We hope that others will follow our example and offer their support to health care workers and patients", Aqua team representatives stated.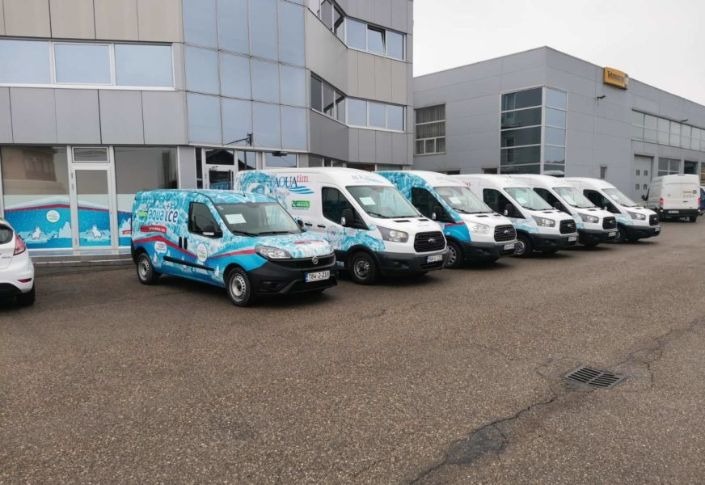 If you also want to support your community in the fight against COVID-19, one way to do it is by donating online to covid19.donacije.rs, or by sending an SMS message to 7300.