Catalyst Balkans is a regional nonprofit that provides data and tech for other nonprofits and companies to help them do more good in their communities.
With our research on philanthropy in Serbia and throughout the Western Balkans, donors, recipients, beneficiaries, decision-makers, and citizens are able to improve their understanding of the status of and trends in philanthropic giving in their countries. Information on giving increases knowledge on who is giving, for which purposes, to whom and for whom. It also serves as a support to evidence-based advocacy for a better legal and fiscal framework. Catalyst's philanthropy research is the most comprehensive source of information on giving in Western Balkans and is used by global, regional, and national actors and networks that report on philanthropic giving.
With our tools – Giving Balkans philanthropy insights app, CiviCatalyst community relationship management platform, Donacije.rs crowdfunding platform, and Neprofitne.rs, a nonprofit transparency platform – we help nonprofits and CSR departments make better decisions and have a greater social impact in their communities.
Now we are looking for a Sys Admin Intern with both skills and passion to join our team in Belgrade.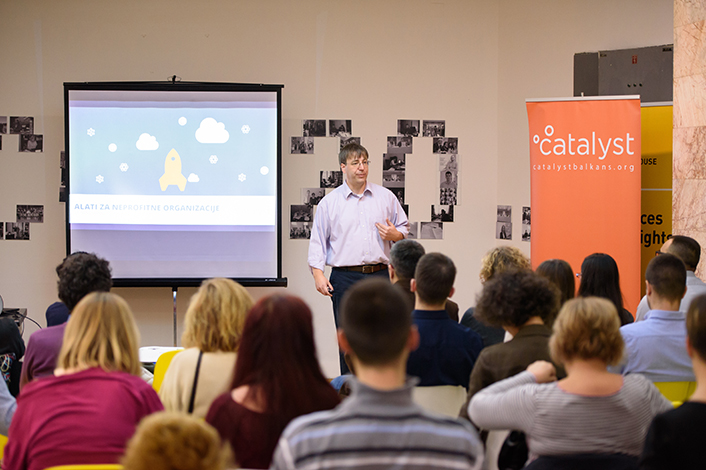 What Do We Offer?
Paid internship, with remuneration of RSD 15,000 net per month
Internship period: 3 months (with possible extension)
Work hours: part-time (20 hours per week), flexible schedule
Training, mentoring, and constant development of marketable skills
Everyday work that makes an impact on others
Supportive, open, and relaxed working environment
What Are We Looking For?
Recent graduates or final year students from an IT-related faculty. This position is best suited for those who are familiar with Linux OS and/or Linux-based servers. Those who strive to pursue a professional career as System Administrator or DevOps specialist or strive to be that IT person in the nonprofit sector. If you satisfy the requirements below, we encourage you to apply. Self-taught candidates are strongly encouraged to apply.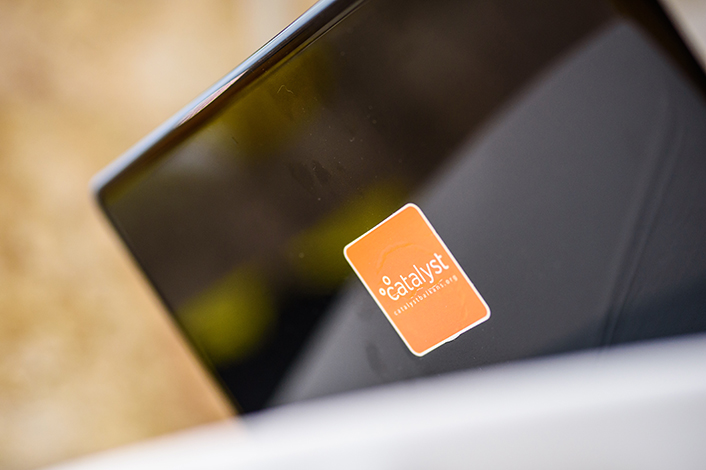 Required Qualifications:
Experience with Linux command line (Ubuntu, Debian, CentOS)
Basic knowledge of installing and configuring Linux packages and managing Windows
Experience with Apache2/Nginx or any other web server applications
Excellent command of both Serbian and English (written and oral)
Problem-solving ability
Eagerness to learn
Preferred Qualifications (candidates that satisfy the following will have an advantage):
Understanding of networks, DNS, VPN, routing, firewalls and network management
Experience with any scripting language (e.g. Bash scripting, Power Shell, Python)
Experience with Windows servers (Windows Server 2012 and higher)
Familiarity with HTML, CSS, PHP, and SQL
Familiarity with any Content Management System (Drupal/WordPress)
Experience with any CRM software
Experience in the nonprofit sector or any activist background
What Will You Be Doing?
Managing servers, updating & upgrades of packages
Configuring Linux packages, applications, Drupal extensions, WordPress plugins and CiviCRM extensions
Using monitoring (Zabbix) and server access for troubleshooting possible issues
Using Office365 admin environment and its resources to troubleshoot and solve issues
Reinstalling and configuration of laptops for colleagues
Offering ongoing technical support for both our colleagues and clients (email and phone)
Helping in Implementation and troubleshooting of open-source CRM solution for non-profit clients (CiviCRM) - via Aegir puppet management system
Helping and offering support to clients
Want To Join Us?
If you are interested in this position, please send your CV and cover letter in English to catalyst@catalystbalkans.org. Your cover letter should explain why you are interested in working with Catalyst Balkans and what do you believe you would bring to the team.
Please note that only complete applications, including CV and cover letter, will be taken into consideration.
Only short-listed candidates will be invited for an online interview (via a video call). Desired start date would be mid / late March 2022. Deadline for applications: 21/02/2022.