Who Are We?
Catalyst Balkans is a regional nonprofit that provides data, research, tech, and advice for other nonprofits and companies to do more good in their communities.
With our research on philanthropy in Serbia and throughout the Western Balkans, we are helping all actors – donors, recipients, beneficiaries, decision-makers, and citizens to understand status and trends of philanthropic giving in their countries. This information helps to understand who gives, for which purposes, to whom and for whom, but it also can serve as support to evidence-based advocacy for better legal and fiscal framework for giving. Catalyst's philanthropy research is the most comprehensive source of information on giving in Western Balkans and is used by global actors and networks that report on philanthropic giving.
With our tools – Giving Balkans philanthropy insights app, CiviCatalyst community relationship management platform, Donacije.rs crowdfunding platform, Proaktor.org e-learning platform, and Neprofitne.rs, a nonprofit transparency platform – we help nonprofits and CSR departments make better decisions and have a greater social impact in their communities. 
Now we are looking for a Finance and Office Coordinator with both the skills and passion to join our team.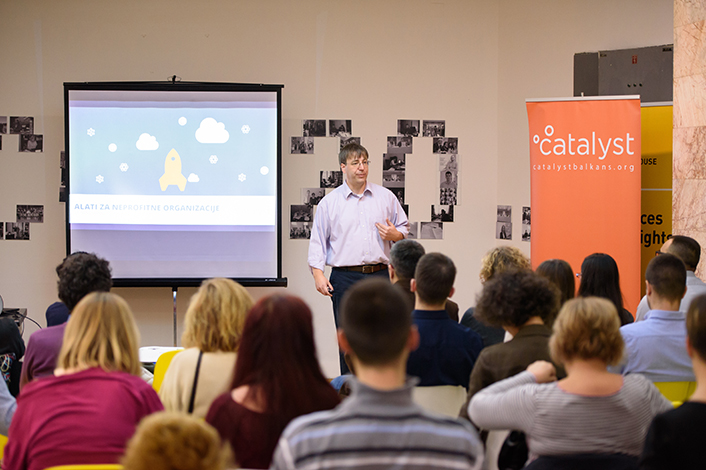 What Do We Offer?
Immediate full-time employment with unlimited contract and full benefits.
Private health insurance, after six months of probation period.
Remuneration: 65.000 – 70.000 RSD net per month.
You will be provided with a laptop and additional necessary equipment.
Training, mentoring, and constant growth go without saying.
Everyday work that makes an impact on others.
A supportive, dynamic, and open working environment.
What Are We Looking For?
We are looking for a candidate who will help our daily office activities running as smooth as possible and provide support to our 30 plus - member strong team. Our ideal candidate should have background and experience in finance and office coordination, great communication and organizational skills, and attention to details.
Required skills:
Previous experience in supporting finance and office management functions.
Education in finance, administration preferred.
Experience with procurement processes.
Reliability and accountability, high ethical standards.
Analytical skills.
Computer proficiency in Microsoft Office, especially Excel and Word.
Excellent knowledge of English language.
Accuracy, detail-oriented, ability to work on deadlines.
Ability to work independently as well as within the team.
Bonus skills:
Familiarity with the nonprofit sector.
Experience with preparing documents for the reporting to donors.
Experience in working with MS Office 365 package.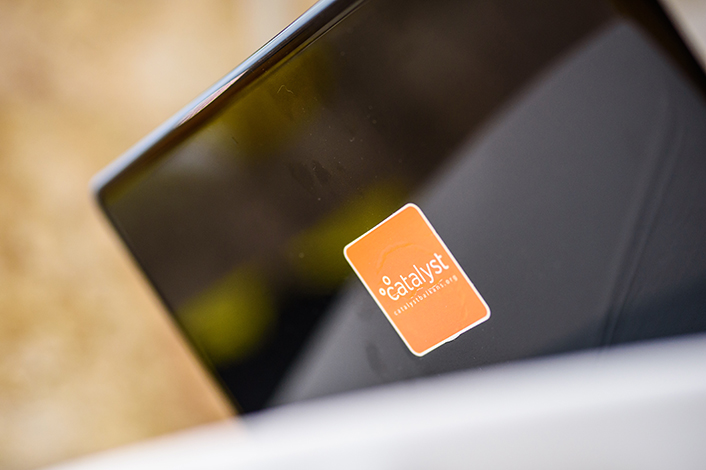 What Will You Be Doing?
Budget Tracking and Financial Report Preparation / Donor Compliance
Preparing the supporting documentation for the financial reports where needed.
​Bookkeeping and Administration of Accounts Receivable and Accounts Payable
Processing and preparation of documentation for bookkeeping.
Receiving documentation per post.
Receiving documentation per email - bank statement.
Reviewing received documentation (domestic and foreign).
Filing received documentation.
Entering payments into "payments sheet".
Preparing the payments.
Petty cash  - receiving invoices, cash reimbursement, tracking the petty cash sheet.
Support of daily input of income and expenditure (in RSD and foreign currencies) according to the bank statements in the master accounting document with proper coding as well as into QuickBooks.
Communication with banks and state financial institutions.
Travel costs calculation, preparing documentation for per diems.
Regular contact with vendors.
Office supplies procurement.
Entering new purchases into inventory list.
Preparing inventory list for the accounting.
Tracking Donacije.rs platform payments.
Office Coordination and Administration
Communication with the landlord.
Organising repairs when needed.
Arranging maintainance of ACs on annual basis.
Communication with the cleaning lady.
Answering phone, forwarding emails from general accounts to various team members.
Acting as a point of contact for courier service.
Procurement
Communication with TLs about the procurement request and specification.
Doing a research on where to purchase items / services needed.
Getting offers from 3 different vendors.
Compling all offers and creating bid analysis.
Obtaining VAT exemption before making a purchase, when requested by the donor.
Organisation of Business Travels
Getting inputs from colleagues who are travelling.
Arranging transportation.
Arranging accommodation.
Logistics.
Want To Join Us?
If you are interested in this position, please submit your CV and cover letter in English to catalyst@catalystbalkans.org. Your cover letter should explain why you are interested in working with Catalyst Balkans and what you believe you would bring to the team.
Please note that only complete applications, including CV and cover letter, will be taken into consideration.
Only short-listed candidates will be invited for an online interview (via a video call). The desired start date would be as soon as we find the right candidate, preferably by the end of June.