The coronavirus has had (and still holds) a massive impact on each of us, and every living being has different mechanisms of dealing with it. The same is the case with nonprofit organizations – each with unique experiences overcoming obstacles and adapting to new pandemic circumstances.
That is why we singled out additional four examples of nonprofit organizations and associations from Albania, Bosnia and Herzegovina, Montenegro, and Serbia. Our recent interviews revealed how the pandemic crisis has affected their work over the past two years and how their collective has changed.
The Big Brother, Big Sister Foundation from Bosnia and Herzegovina, through its example, provided insight into their activities during the pandemic, which you will learn more about from the response of Nerma Daut Bajramović, expert associate for quality development.
Nerma: The Older Brother, Older Sister program itself has shown another of its qualities in these pandemic times: flexibility. Namely, when children were deprived of many facilities due to respect for epidemiological measures and physical distance, individual contact with volunteers was sometimes their only content outside the family environment to which they were "forced".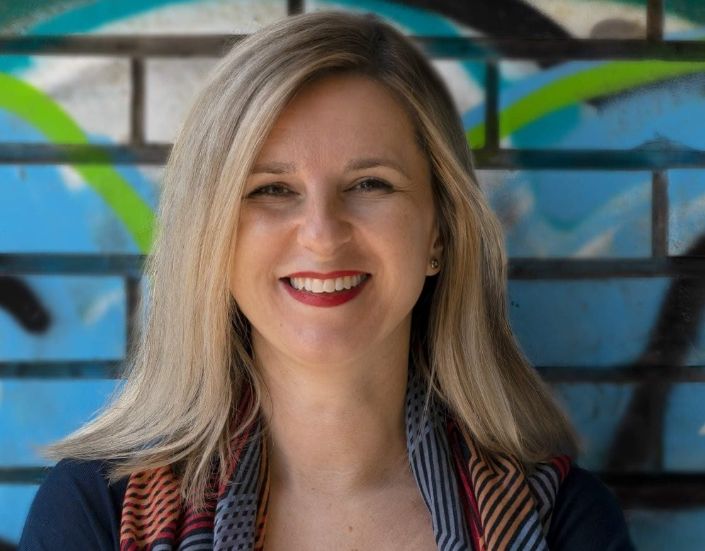 Nerma Daut Bajramović, expert associate for quality development
Even in periods when there was a complete ban on movement for minors in BiH, volunteers and we as staff of the Foundation found different ways to maintain contact with children and use various online tools. As a product of this adaptive process, guidelines and a manual for conducting Online Mentoring have been created, which we believe will significantly facilitate work on this program in the future. They offer tools to overcome some of the difficulties we have encountered so far.
The organization of SOS Children's Villages from Albania also shared its experience. Read the answer given by Blerina Bllaca, who oversees corporate fundraising in SOS Children's Villages Albania.
Blerina: In these unprecedented times when the COVID-19 pandemic continues to spread and affect almost every individual and organization worldwide, we too have been directly and indirectly affected. Despite the difficulties, SOS Children's Villages Albania is well-organized and has reacted quickly to keep the staff and communities where it operates safely. We have continued to fulfill our mission to provide a warm family and safe environment for children without parental care, as well as to build sustainable communities. We have also reflected on the strict measures and the consequences of the pandemic in our activities, to be better prepared for any eventuality. On the other hand, this challenging time also presents a great opportunity to learn and grow together as nonprofit professionals. Employees of SOS Children's Villages around the world are exchanging ideas, learning to try new things, sharing experiences and lessons.
When asked about the activities they are most focused on at the time of the interview, Blerina revealed that the situation created by Covid-19 had shifted their focus towards prioritizing projects that respond to the pandemic needs of our users, which have increased significantly.
Blerina: Among the main current priorities focusing on children from SOS villages, immediate staff, as well as families of communities in which we operate, we can mention preventive health support for Covid-19, through the purchase of masks, vitamins, and disinfectants, as well as support in education, through the purchase of school packages and IT equipment to provide online education for children. There is also agricultural and livestock support through the procurement of agrarian seedlings and seeds and a smaller number of heads to ensure the well-being of families in the areas in which we operate.
It is a period during which we have sought and continue to seek funding to help reduce this pandemic's impact and respond to its many effects on the communities.
NGO Children of Montenegro is an association recognized throughout Montenegro for its contribution to the community.
The president of this organization, Sabra Dečević, and her two-decade-long humanitarian and nonprofit engagement in 2021 were awarded the Special Recognition for Civic Contribution to the Common Good, which was presented to her at the ISKRA Philanthropy Fund for Active Citizenship in Podgorica. In our interview, Sabra explained their way of adapting to the new situation.
Sabra: The crisis called COVID-19 has affected the work of the association because we have to measure every activity and try to adapt it to the current situation and the measures that are in force. We were closed for a while, but we managed to implement all the activities online, they were mostly trainings for teachers and students, and we think that everything would have worked better if it had been live, because the two things cannot be compared.
Since September 2020, we have been working on preparations for the implementation of trainings for teachers and students from 4 high schools from Podgorica and Sarajevo, thinking all the time that we will go to Sarajevo. Unfortunately, and again fortunately that we were able to realize anything considering the situation, two two-day trainings for teachers and 2 two-day trainings for students were organized.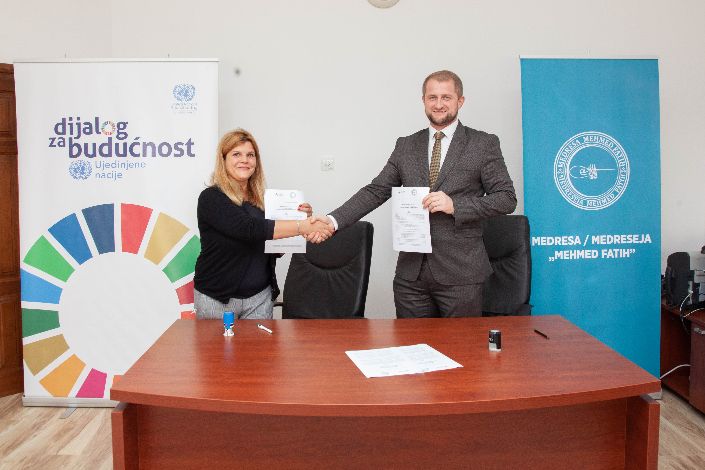 This is a regional project that we are implementing in partnership with the Association of Pedagogues of Montenegro and the Peacebuilding Network from Bosnia and Herzegovina. This is the project Interculturality in Education, which is implemented within the Joint Regional Program "Dialogue for the Future: Improving Dialogue and Social Cohesion in, and between, Bosnia and Herzegovina, Montenegro and the Republic of Serbia", implemented by UNDP, UNICEF and UNESCO, and is funded by the UN Peacebuilding Fund (UN PBF).
This is not the only project we had to adapt, but it was perhaps the most difficult for us to carry out given the goal of the project and that is to build youth capacity and develop intercultural skills that contribute to the spirit of solidarity and cooperation among young people in Montenegro and Bosnia and Herzegovina. because it is more efficient when you meet a person, then you have more to say.
The interview with the Women's Center Milica from Serbia allowed us to find out how the Covid-19 crisis affected the work of this organization, which has been working for more than ten years to improve the position and quality of women's life and health. You will find out the details from the president of this association, Vesna Bondzic.
Vesna: We believe that Patient Associations were formed precisely for the reason of being help and support in difficult times and situations. By declaring a pandemic, we worked harder than usual because everything stopped and many doors closed for patients. Nobody thought about how the patient would continue with the treatment if you cancel the transport, close the door to the diagnostics and the like. We then coordinated between patients and health care institutions, helped where they were most needed, connected patients and sent them regular notifications, from important telephones to changes in the way institutions work.
Thanks to the B92 Fund, we provided disinfectants to families, alerted them via social networks to help with masks and gloves for the patients we drove to therapy. Thanks to the Trag Foundation and the companies Roche and Novartis, we provided three months of psychological support and transportation of patients for therapy to the 80 km distant radiology center in KC Kragujevac. Then we raised the work to the national level. We opened a center in Belgrade, connected health professionals from KC Nis, KC Kragujevac, IORS, EB Vojvodina to the National Expert Council.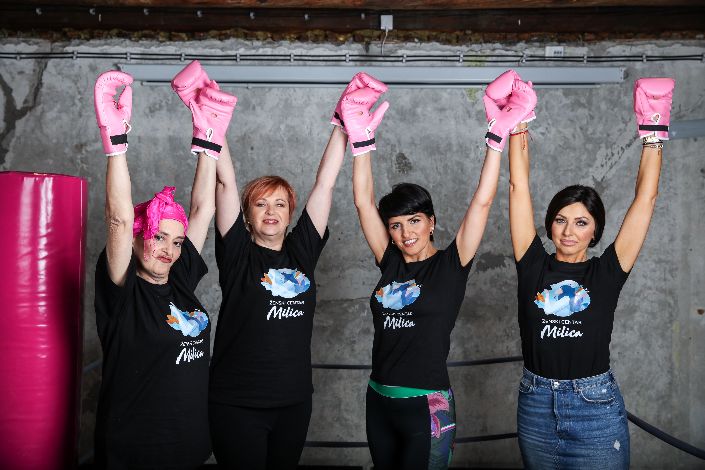 We organized online consultations with these experts, enabling every woman in Serbia to have access to an oncologist, surgeon or experiential support.
Together with the Expert Council, we have launched two initiatives: the Initiative for the introduction of innovative therapies for the treatment of women with HER2- and HR + metastatic breast cancer on the List of drugs issued at the expense of compulsory health insurance and the Initiative for placing Pertuzumab on the List of drugs prescribe and issue at the expense of compulsory health insurance (RHIF) in the treatment of patients with early stage HER2 + breast cancer with a high risk of disease relapse. At the same time, we are conducting campaigns informing the public about this problem. We are now working on the establishment of the National Center for Support of Oncology Patients with Breast Cancer and Gynecological Cancers.