Through the empowerment of partner organizations and volunteers and cooperation with institutions, the Big Brother, Big Sister Foundation enables mentoring programs for children and youth throughout BiH.
Ivana Radić, executive director, and Nerma Daut Bajramović, expert associate for quality development, told us more about the positive changes that this foundation brings to society every day, changing the lives of children and young people for the better.
How did the "Big Brother, Big Sister" Foundation come about? What idea did it all start with, how did your mission develop?
Nerma: The Foundation arose from the vision, beliefs and long-term dedicated work of Sr. Magdalena Schildknecht, originally from Switzerland, who launched the pilot project Big Brother, Big Sister in Sarajevo back in 2004, believing that social capital owned by BH society is a great resource. Our country and something is naturally woven into our culture - nurturing good interpersonal relationships, knowledge, and care for each other. And she was right, and this is best evidenced by the fact that the program Big Brother, Big Sister in BiH has been present for 17 years and has expanded and is continuously implemented in many other cities. Support for all these processes has been provided since 2009 through the Big Brother, Big Sister Network. In a formal sense, in 2013 the Foundation for the Development and Support of Big Brothers, Big Sisters mentoring programs emerged.
I belong to the first generation of volunteers who joined the program in 2004, and I can say that the connections that were then established with my younger brother (today a wonderful young man), other volunteers and staff, and the very idea of ​​this program are lasting and that I over the years it has returned in different ways. I like to say that the program Big Brother, Big Sister is a "program with a soul," and I desire to bring this noble idea closer to other people and enable as many children and volunteers, whose relationship is at the heart of this project, to feel its grace.
The program's core is an authentic and helping relationship that connects a child in need with a caring, interested, and accessible adult. Volunteers are students and young people between the ages of 20 and 30 who are hired as mentors for one-on-one socializing with children. Volunteers hang out with children once a week, for nine months, and spend most of their time walking, talking, going to the cinema or theater, visiting some cultural and historical sights or sporting events, enjoying nature and excursions. Through participation in the program, children sometimes for the first time have the opportunity to experience and participate in activities that are part of their peers' daily lives, e.g., a ride on public transport, a visit to a pastry shop, going to the cinema or the experience of choosing for yourself, trying and buying yourself a symbolic gift.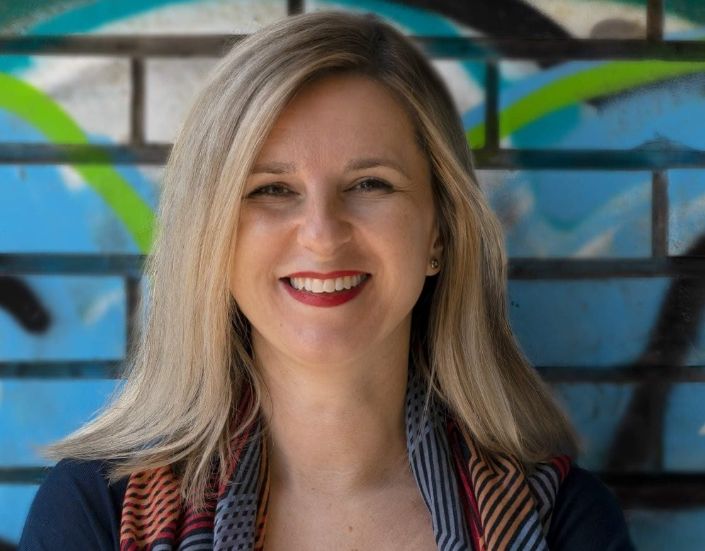 Nerma Daut Bajramović, expert associate for quality development
What was your personal motivation for working in the nonprofit sector?
Ivana: When I came to Sarajevo in 2011 to study economics, I realized that there are many opportunities to learn and volunteer in the NGO sector, so I applied to volunteer as a big sister, followed by many projects on various topics.
I have been involved in this project for ten years, and like my colleague Nerma, I can say that this is a project with a soul. As a marketing management student, I got the opportunity to volunteer in the fundraising and promotional team of the project Big Brother, Big Sister, which later gave me the employment opportunity. Somehow, I always knew that the for-profit sector was not for me. I missed that very moment of solidarity and charity, especially towards children and young people, so I found myself in the marketing of non-profit organizations. When you come to work every day with a smile and pleasure and look forward to making someone happy with it, there is no more beautiful gift in life.
Nerma: Through my volunteer and work experience so far, I have had the opportunity to get acquainted with many non-governmental organizations that have different focuses and approaches in their work. What inspires me personally and professionally the most is working directly with people, the ability to see or feel changes that are achieved as a result of activities, flexibility and innovation to respond to the needs of target groups and of course social influence, the promotion of true values ​​and the return of hope where it ceased to exist.
What is incredibly inspiring for me in the work of the Foundation and the Big Brother, Big Sister program is the fact that one of its basic pillars is volunteerism - young people use their time, commitment, and their talents to give children at risk the most important and what it cannot be bought with money. It is a caring, supportive, and friendly relationship. I often point out that this idea is not based on one-time and sporadic activities. Still, the relationship between children and volunteers is continuous and lasts at least a year. However, we witness that connections and relationships established through this program last a lifetime and represent its greatest asset. I feel privileged to have the opportunity to be a part of this story and witness it every day.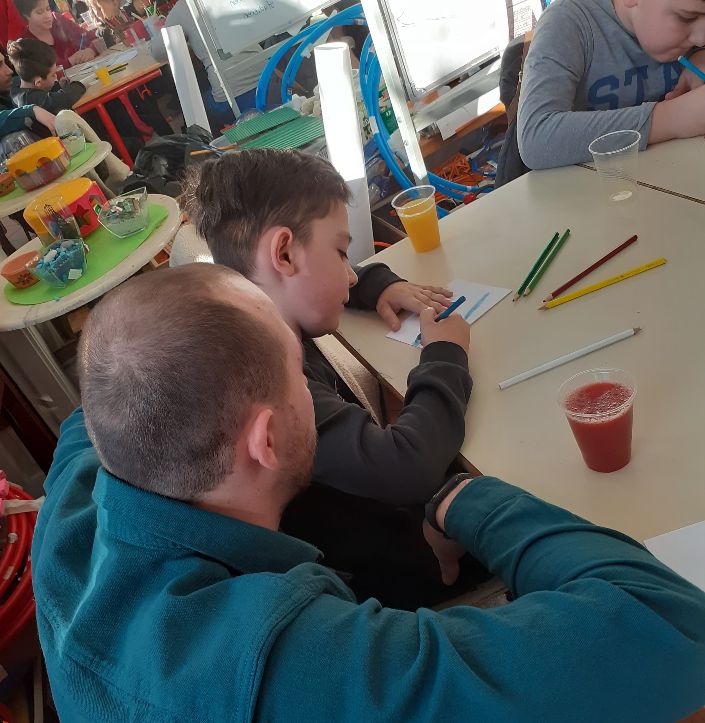 How did the COVID-19 crisis affect the work of the foundation? How has the way you function changed, what activities have you been most focused on in the previous period?
Nerma: The Big Brother, Big Sister program itself has shown another of its qualities in these pandemic times: flexibility. Namely, when children were deprived of many facilities due to respect for epidemiological measures and physical distance, individual contact with volunteers was sometimes their only content outside the family environment to which they were "forced".
Even in periods when there was a complete ban on movement for minors in BiH, volunteers and we as staff of the Foundation found different ways to maintain contact with children and use various online tools. As a product of this adaptive process, guidelines and a manual for conducting Online Mentoring have been created, which we believe will significantly facilitate work on this program in the future. They offer tools to overcome some of the difficulties we have encountered so far.
What activities are you currently most focused on? What are the most important plans for 2021?
Ivana: As always, our primary focus is on children - beneficiaries of the Big Brother, Big Sister project, but also volunteers. Our goal is to enable the socializing of children and volunteers to be as natural and high quality as possible, and if the financial resources allow us to include more children who require mentoring.
The Foundation works on the principle of co-financing organizations that implement this project, which apply through a public call, so we plan to increase the number of organizations in the next project cycle, and thus the number of volunteers and children involved in the project. Another novelty in 2021 is developing a mentoring model for children with disabilities in cooperation with colleagues from the Muharem Berbić Foundation. In the next project cycle, we will open the option of co-financing for organizations working with this target group.
We are also currently planning a volunteer fundraising campaign that will take place at the end of 2021 in 6 cities in BiH, where the Big Brother, Big Sister project is being implemented.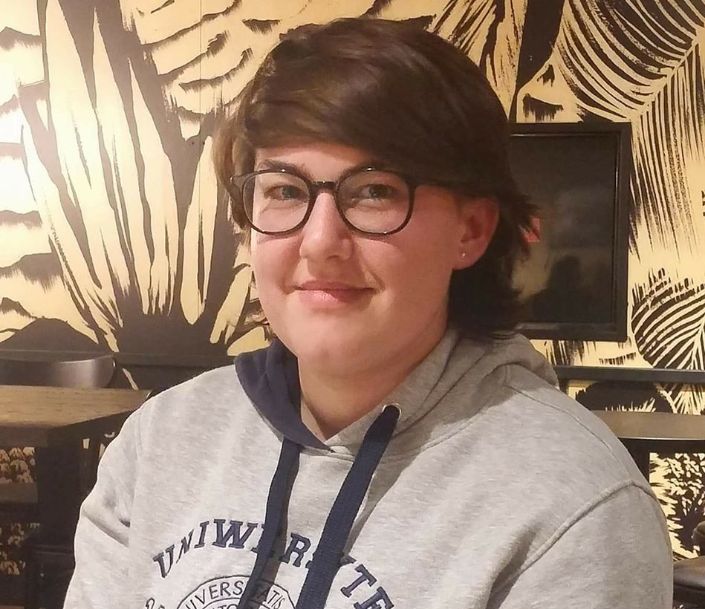 Ivana Radić, Executive Director
How is the "Big Brother, Big Sister" Foundation financed, with which different types of donors do you cooperate and in what way? In what ways can those who wish to do so support the work of the foundation?
Ivana: The Big Brother, Big Sister Foundation is financed mainly by international foundations and organizations according to the project principle, and we do local fundraising. Every year we organize at least one promotional and fundraising campaign designed and implemented by our volunteers from Sarajevo. During the previous year, due to the pandemic, we had to move our campaign online, and the volunteers were motivated to organize another campaign at the end of the year, which was again mostly online but exceeded the set goals. Therefore, thanks to our campaigns, we can say that our foundation's share of local fundraising has increased significantly. We intend to continue to dedicate ourselves to promoting philanthropy through local fundraising activities.
---
According to the Giving Balkans app data, employees of NLB Banka d.d. Sarajevo raised 11,574 BAM (note: €5,914) for Stariji brat, Starija sestra Foundation for the project of support to children without parental care. The project connects a volunteer in the role of big brother / big sister and a child as a younger brother / younger sister, spending quality time together. The project has existed for 16 years in Bosnia and Hercegovina and involved over 1.400 volunteers and the same number of children at risk. Currently, 110 children and the same number of volunteers in eight cities participate in this project. Until January 21st, 2021, they raised €5,914 (11,574 BAM).
---
I invite everyone who can financially support our work and enable children at risk to have the support and friendship of an older sibling. You can find more information on our website mentorstvo.ba and on the social networks of the Big Brother, Big Sister Foundation.
How do you think that "Big Brother, Big Sister" contributes to the development of philanthropy in BiH?
Nerma: The entire program Big Brother, Big Sister is based on strengthening and connecting different segments of society: governmental and nonprofit sector, students/volunteers and children at risk, experts and organizations from various cities throughout BiH, individual and corporate donors and children and families in the state of need.
By connecting all these supporters, we strive to use the social capital that each of these groups carries and contribute to our vision that children and youth in BiH have equal opportunities to develop life skills needed for healthy growing up and taking responsibility for building a just society.
Ivana: The Big Brother, Big Sister project has some warmth, helping and supporting those who need it most. Everyone who used to be volunteers and children always comes back to this project and tries to support socializing through tangible and intangible donations. Children who were once involved in the project and are now adults return and want to volunteer and be a big brother or sister to a child in need, like they had their brother or sister growing up.
Honest stories of support and friendship born through this project contribute a lot to the development of philanthropy in BiH, mainly because those stories last a long time.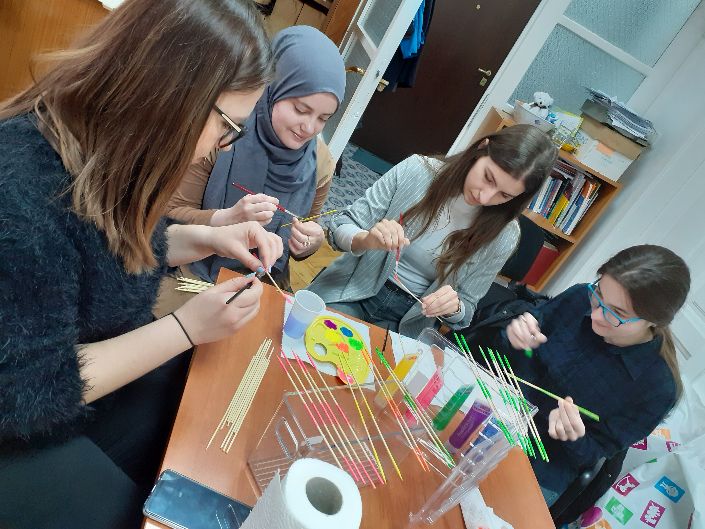 You also have a lot of active volunteers. How do you reach them and motivate them to join the activities of the association? What does their engagement bring to the foundation, and what do they get from you?
Nerma: I mentioned earlier that the volunteer work of young people is one of the main pillars of this program. In places like Sarajevo, where the program has existed for 17 years, we do not organize any official promotions among volunteers since most volunteers appear on their initiative, usually on the recommendation of volunteers who previously participated in the program. We are happy to point out that, e.g., our partner organization that implements the program in Sarajevo annually contacts an average of 150 volunteers interested in participating in the program. Also, many volunteers opt for multi-year volunteering so that more than one project cycle remains in the program, and some of them volunteer for 3, 4, or 5 years.
The volunteers involved in this program are young people between the ages of 20 and 30, mostly students. However, in the last few years, we have witnessed an increasing number of volunteers who have graduated from college and are now employed. Volunteers are supported in their work with children through continuous education and counseling meetings. In addition to a sense of usefulness and contribution to the humanitarian goals of the program, volunteers, through their engagement, are empowered both personally and professionally, gain practical experience and develop their competencies as future professionals and citizens who will be carriers of social change.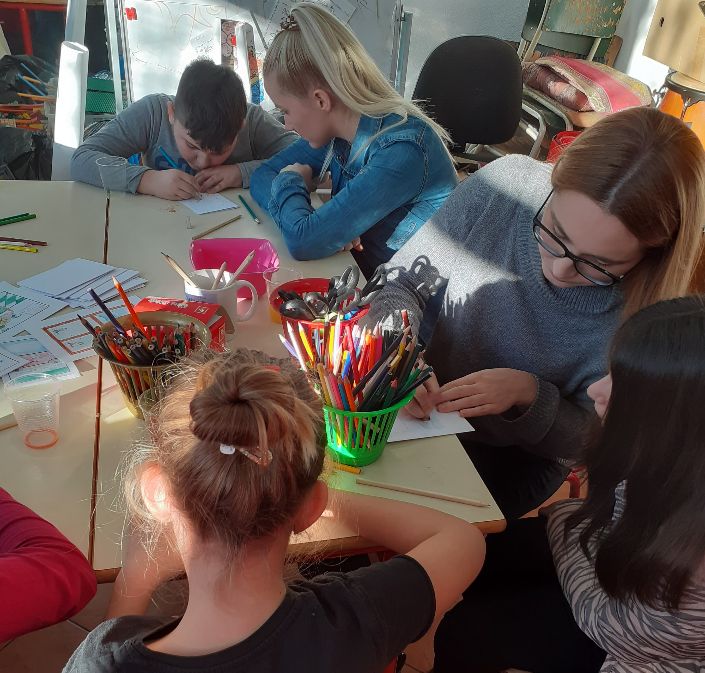 What are the greatest successes that the foundation has achieved in its work so far, and what is it that you still want to achieve?
Nerma: Our most tremendous success is the long-term nature of the program and the fact that it has been successfully implemented in BiH for 17 years. So far, it has been implemented by 17 organizations in 12 cities in BiH and involved about 1,700 children and 1,700 volunteers. The project has been recognized in many communities by key actors involved in its implementation - children, parents, volunteers, associates from social welfare institutions, and society.
We want to work on in the future to achieve (self) sustainability of the program through additional promotional and fundraising activities. On the one hand, our focus is to provide systemic support for this program to include it in local (municipal) budgets. On the other hand, we strive to promote individual and corporate philanthropy that would enable us to support existing ones further and expand the program to other local communities in BiH.
The focus will continue to be on the quality implementation of the program. To that end, we will work on further updating the Quality Standards that are the basis for program implementation and developing new mentoring models that will be adapted to different target groups of children and youth in need. This type of program was beneficial.
Ivana: For me, the most significant success of the program is the fact that the children who went through this program, who had their big brother or sister, today are stable, healthy, and mature individuals ready to volunteer and provide support to the youngest. It is also a success that former volunteers continue to promote and donate to this project and invest in new generations to come.
Our vision is that children and youth in BiH have equal opportunities to develop life skills needed for healthy growing up and taking responsibility for building a just society, this is what the Foundation strives for and we will strive to cooperate with organizations and institutions, donors, partners and we would be one step closer to realizing our vision.
This text is part of the "Good Society" campaign, which the regional SIGN network conducts in Serbia through the Trag Foundation. The campaign deals with what is needed for a good society, how it is built, and whether it is the state's responsibility, media's, companies, civil organizations, or all of us.