SOS Children's Villages of BiH (SOS Dječija sela BiH) is a humanitarian organization that takes care of children and young people without parental care and gives them a chance for a happy childhood and a better future. In SOS families, with brothers, sisters and SOS parents, children grow up in a family environment with parental love, because, as they point out from the organization - every child deserves to belong somewhere, to be loved and safe.
In addition to caring for children and young people without parental care, their Family Strengthening Program also helps biological families who are at risk of separation from their children to stay together. 210 children and young people are growing up in direct care, and 716 children and 272 families are taking care of them through family strengthening programs.
With our Interviewee, the national director of the SOS Children's Villages of BiH, Mirela Gruenther-Đečević, we talked about how and why the organization was created, how they adapted to work during the pandemic, and about the godfather/godmother sponsorship program – a system that allows every citizen to become a monthly supporter of the SOS families.
How did your organization come about? What idea did it all start with, how did your mission develop?
Mirela: A drop of water and one grain of rice were the foundation for building one SOS Children's Villages of BiH and a happy childhood for thousands of children, around the world. After World War II, many children were left without parents and women without their husbands. Therefore, the founder of SOS Children's Villages of BiH, Hermann Gmeiner, hoping to find the best solution, came up with the idea of ​​connecting children without parental care with women left alone after the war, providing a warm home and mutual love to those most in need. At first, he did not have the support to realize his vision - that no child should grow up alone. There simply weren't enough brave people who wanted to embark on such a brave adventure. However, Hermann did not allow himself to be discouraged, he thought "What drives a big water wheel?" Well, drops of water, and many united drops of water! And what would happen if many good people, together, with very small amounts, started the construction of SOS Children's Villages of BiH?! That is how Hermann, together with his friends, realized his idea and founded the first SOS Children's Villages of BiH! Ten years later, when he traveled to Korea, Hermann received a grain of rice as a gift from a Korean boy, as a symbol of peace, health and happiness. As always, with a brilliant, creative spirit, he thought - if he only got one dollar for every grain of rice he sends to friends of SOS Children's Villages of BiH, he would be able to build an SOS Children's Village in Korea. First outside Europe! And he succeeded in that!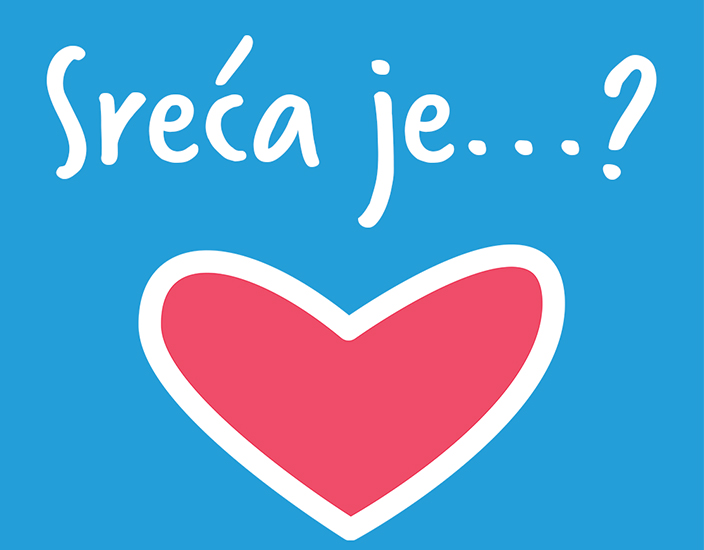 Today, in more than 130 countries around the world, on all continents, children without parental care have a warm home, in the SOS family and SOS Children's Villages. Thanks to the vision and courage of one man! Sometimes just one drop of water, one grain of rice and one idea are enough to make your dreams come true, as well as the dreams of many others.
What was your personal motivation for working in the non-profit sector?
Mirela: I joined the SOS Children's Villages of BiH in 2019 as the National Director and I consider it a great privilege. Almost my entire professional career has been in the international nonprofit sector. As someone who has worked for various international organizations with a focus on political and social development, equality and equity, it has always been important to me that what I do serves a purpose, reflects social needs and ultimately brings about the necessary changes. To make a positive impact, to do something useful you can do best in the non-profit sector. The mission of the organization is just giving me that opportunity. Our mission is to provide children without parental care with a family, to provide them with a warm home, to help them shape their future. All this in itself is a motivation for me to work. Knowing that you are useful and that you can have a positive impact on someone's life is, on the one hand, a great responsibility, and on the other, of course, a great motivation. It is wonderful to have the opportunity to work every day with our professional and dedicated associates, but also our partners who support us to fulfill our mission, for which we are extremely grateful. Every child's smile is in itself a motivation.
How did the COVID-19 crisis affect the work of the organization? How has the way you function changed, what activities have you been most focused on in the previous period?
Mirela: The health of children and employees is always our priority, which was extremely important to us in a situation caused by a pandemic. Children need a sense of security and SOS mothers have made extraordinary efforts to give each child parental love and attention on difficult days, and we worked in really difficult conditions during the period of isolation. Our biggest concern and challenge was to preserve mental health and prevent the activation of traumatic experiences that any child left without parental care, unfortunately, carries within itself. We additionally hired an expert team of psychologists to provide additional help to children and parents. We have become accustomed to challenges through many years of work, and we have tried in the best possible way to adapt to the situation in which we all found ourselves and to which we had to get used and accept as a new normalcy with which we will have to live.
What activities are you currently most focused on? What are the most important plans and goals that you plan to realize in the future?
Mirela: In SOS Children's Villages of BiH, we continue to develop a number of options for quality alternative care integrated into the community, gender-sensitive and sustainable, in accordance with the UN Guidelines for Alternative Care for Children. The focus of our work is on integrating SOS families into the community, quality foster care and options for caring for children in crisis situations. In order to provide the best possible care for children, it is important to empower professionals who work in direct care with children, so we work on strengthening the professional staff, both internally and with partners. Stronger emphasis on preventing family separation and promoting quality care for children without parental care or children at risk of losing parental care. Strengthen partnerships to ensure that these children and families have access to quality basic services, especially education, health and economic empowerment services. Ensure readiness and ability to respond to crisis situations. Together with the Ministry of Labor and Social Policy of the Federation of Bosnia and Herzegovina, we worked on the draft Law on Social Services because it is extremely important for us to participate in the reform processes. We want to bring in our long-standing expertise and mission and influence the changes needed in BiH. Therefore, based on our case management methodology, the Federal Ministry of Labor and Social Policy recommended our model as a good example. In this way, we contribute to the improvement of the Social Protection and Alternative Care System.
How is your organization funded, what different types of donors do you work with and how? In what ways can those who want to support the work of the organization?
Mirela: The work of the Organization is financed by donations from individual donors, corporate partners and the support of state institutions that recognize the services of the organization according to the legal framework. All locally raised revenue is channeled directly into the programs, while additional support and administrative costs are provided thanks to Hermann Gmeiner Fonds Deutschland, SOS KDeV Deutschland and ADA (Austrian Development Agency). In order to provide the best possible care for children and young people, we need continuous donor support, which is why monthly donations are important to us. It is the godfather/godmother of the SOS family program that represents an important form of support for children and young people, because in that way donors donate the amounts they choose on a monthly basis. Both companies and individuals can become Godparents of the SOS family, and the best friends of the SOS family also cover the annual expenses of the families, thus providing everything that is needed for the life of one family during the year.
How do you think your organization contributes to the development of philanthropy in BiH?
Mirela: At SOS Children's Villages, we are aware of the fact that by developing philanthropy, we are developing our communities both economically and socially. As an organization that has been successfully cooperating with the competent institutions and the non-governmental sector for years, we are working on advocating a legal framework that will facilitate the processes of philanthropic giving. With partners, we strive to enable more transparent corporate and individual benefits, but also benefits that come from civil society organizations. We believe that with our expertise and knowledge so far we can strengthen the ecosystem for philanthropy in Bosnia and Herzegovina. In addition to advocating for the improvement of the legal framework, we work on the direct strengthening of internal staff, but also our partners with whom we organize trainings on the importance of philanthropy and ways in which they can contribute to strengthening the entire process.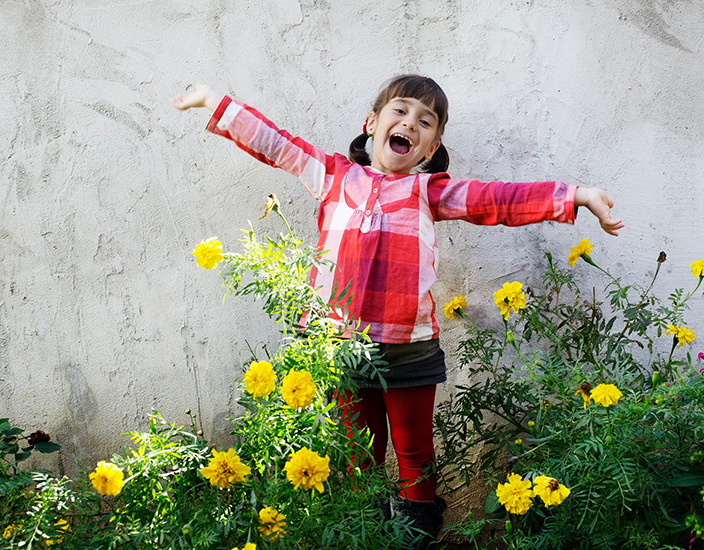 In what ways do you involve the community in your work and what does it bring to you?
Mirela: In addition to caring for children without parental care, SOS Children's Villages of BiH strives to strengthen the community in which they operate and make BiH society a better place for a better life for future generations. In the local community, we are recognized as an organization that understands and responds to the needs of the local community. Our strategic goal is to be at the service of the local community and to intervene in those areas and fields where the local community needs. In the first place here we are talking about children from vulnerable categories, children in a state of social need. Through the Family Strengthening Program, we help biological families stay together and prevent children from being separated from their families. Centers for early growth and development are open to all interested parents and children from the local community. The center enables parents and children to participate together in educational and creative workshops, and with the help of experts, they will try to detect and intervene in developmental disorders in children in a timely manner. In addition to helping children and parents, within the SOS Children's Villages of BiH project, we also provide support to young people from the local community through practical education and training with which they strengthen their employability skills, self-confidence and gain new knowledge.
Do you cooperate with other non-profit organizations, by what and in what way?
Mirela: SOS Children's Villages of BiH are always ready to share part of their expertise with other organizations and associations and work together with partners to establish children, youth and society as a whole. We cooperate with numerous non-profit organizations on the projects of SOS Children's Villages of BiH. On the project YEEP - Strong Youth New Perspective, we are cooperating with the associations PRONI Sarajevo, Amica Educa Tuzla and Perpetuum Mobile from Banja Luka. We are cooperating with the associations Narko NE from Sarajevo, NERDA Tuzla and LIR CD from Banja Luka through the project Strengthening the Rights of Children in Alternative Care in Bosnia and Herzegovina. We have a successful cooperation through the Family Strengthening Programs of SOS Children's Villages of BiH in Srebrenica with the Academy for Women and Friends of Srebrenica on the project Families Remain Together - Equal Rights and Opportunities for All! In Mostar with the informal network "Common Story" which includes 50 partner governmental and non-governmental organizations on the project Strengthening the family-resilience to risk-response to Covid-19. And we are working on some joint activities with the associations Vive Žene Tuzla, Leptir Srebrenica and Feniks Gračanica.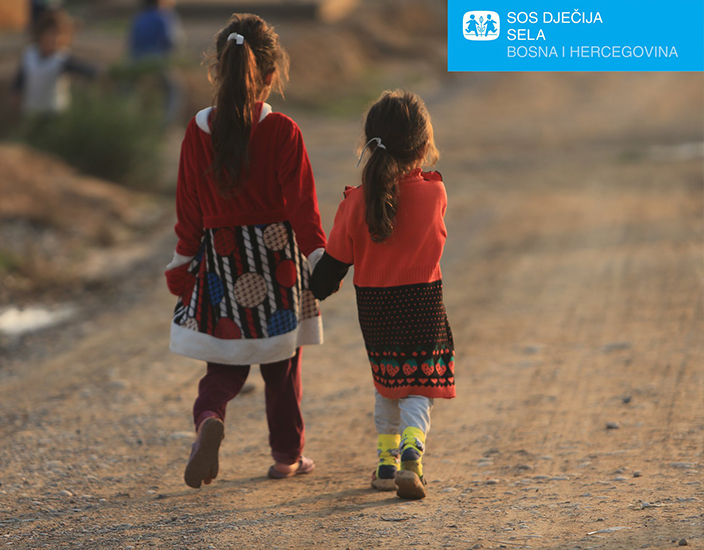 What are the biggest challenges you face in your work?
Mirela: At SOS Children's Villages, we are used to the challenges we face every day. In the period of social isolation and pandemic, our biggest challenge from the beginning was to preserve the health of children, but also employees. Caring for children must not stop and it is important that we all understand this, so we need continued support. At a time when we are facing additional challenges, we have made additional efforts to be there for children and prevent the activation of traumatic experiences that every child without parental care carries within them. In addition to caring for children, efforts and youth support, many were left without permanent employment, and psychosocial assistance was needed. The entire professional team provided additional support, both to children and young people, and to SOS mothers who have done a great job in the past period. Bosnia and Herzegovina continues to face development challenges, including economic decline, growing poverty and socio-economic inequalities. The need for social protection services is still extremely necessary. If we look back to 2020, and even now, we can clearly see the ugly consequences that the global pandemic has left on all of us, but they have been especially difficult for families in a state of social need. Poverty is even higher than it used to be, and job opportunities are even smaller now. Difficult circumstances have triggered domestic violence, alcoholism and other dysfunctional family dynamics, so in our Family Strengthening Programs, social workers are making extraordinary efforts to support those families. Due to the great geographical distance of the locations where they live, we plan to organize mobile teams so that we can better support families in need.
What are the biggest successes that the organization has achieved in its work so far, and what is it that you still want to achieve?
Mirela: When children come out of the care of SOS Children's Villages and start independent life, become independent empowered young people, we know that we have achieved our mission. Children growing up in SOS families build strong bonds with SOS parents and other family members. Together they celebrate important dates, important life events, they hang out, when they start their family they come to visit the SOS family in which they grew up. The greatest success is when we give children a warm home and parental love, so that they can give the same love to another. We are changing the lives of children for the better and that is our greatest success. We want to integrate SOS families into society and we are strongly committed and will strive to make them an equal value.
Find out how you can support SOS Children's Villages of BiH on their website and learn about the numerous activities of the great association that has been taking care of those in need for years.
This text is part of the "Good Society" campaign, which the regional SIGN network conducts in Serbia through the Trag Foundation. The campaign deals with what is needed for a good society, how it is built, and whether it is the state's responsibility, media's, companies, civil organizations, or all of us.