According to the "Giving Serbia 2022" research by the Catalyst Balkans Foundation, in 2022, citizens and companies donated 33.3 million euros for charitable purposes, which is a decrease of 21.5 percent compared to the previous year. As before, most donations were made to treat children and fellow citizens, and the biggest drop in donations was recorded in the business sector.
"The previous year was globally the worst in the previous 10 years when it comes to philanthropy, and in Serbia, it was further complicated by the poor economic situation and inflation. The first thing that gets cut in the business sector when a crisis hits are donations," said Nathan Koeshall, president of the Catalyst Balkans Board of Directors.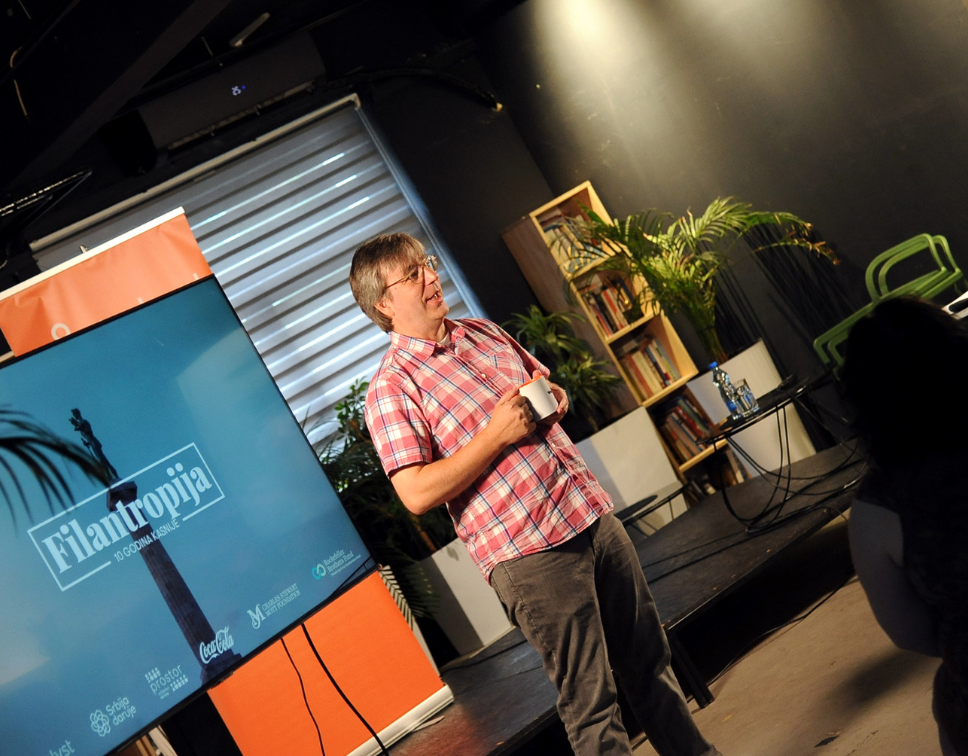 Nathan Koeshall
The worsening economic situation, however, did not prevent citizens from donating nearly 23 million euros, and companies contributed around 7.7 million euros for charitable purposes.
"Citizens mostly supported actions in the fields of healthcare (65.3% of the donated amount) and support for marginalized groups (7.5%), primarily through SMS donations. On the other hand, companies invested in education (4% of the donated amount)," emphasized Jelena Bekčić, Research Manager at Catalyst Balkans.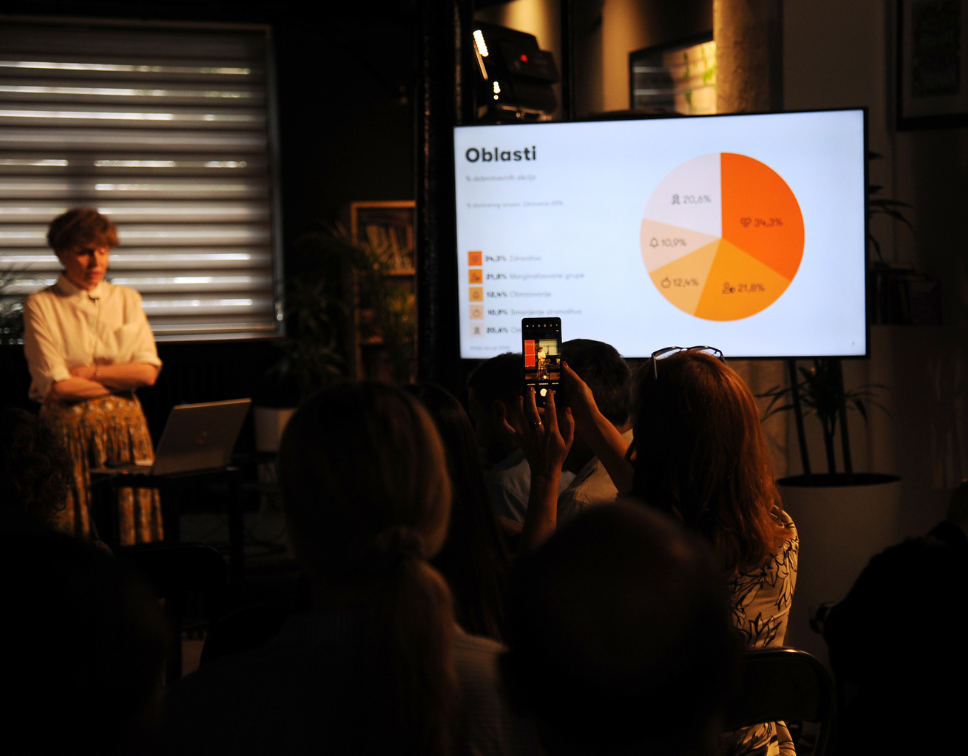 Presentation of the report's results: Jelena Bekčić.
The majority of support is channeled through nonprofit organizations, accounting for about 83% of the total donated amount. Leading the list is the Budi human Foundation. Approximately 8.5% of the donated funds went to the government and public institutions.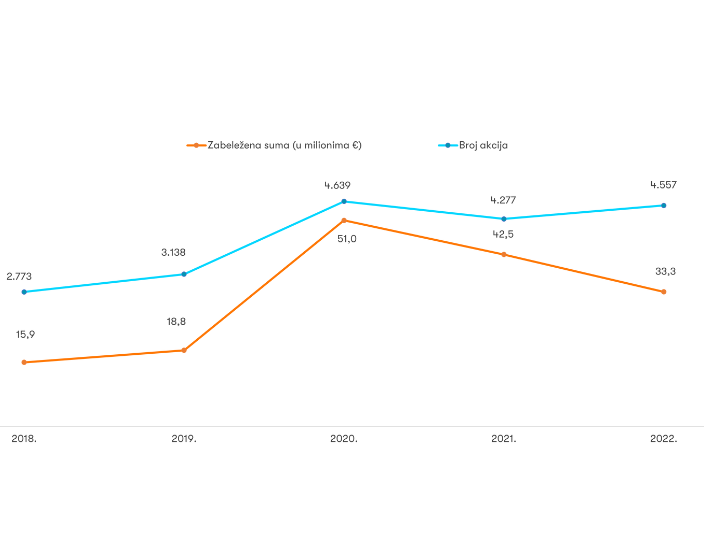 Giving trend in Serbia 2018 - 2022
"However, it is important to highlight that despite the decline, donations are still above pre-pandemic levels. We are also witnessing a growth in online donations on Donacije.rs. After global crises like the pandemic and the war in Ukraine, the tragedy that struck us in May this year is another call for empathy and solidarity. That's why we believe that philanthropy in Serbia, despite the drop in 2022, as a part of our culture, will be able to respond to the challenges we face as a society," stated Acting Director of Catalyst Balkans, Miloš Janković.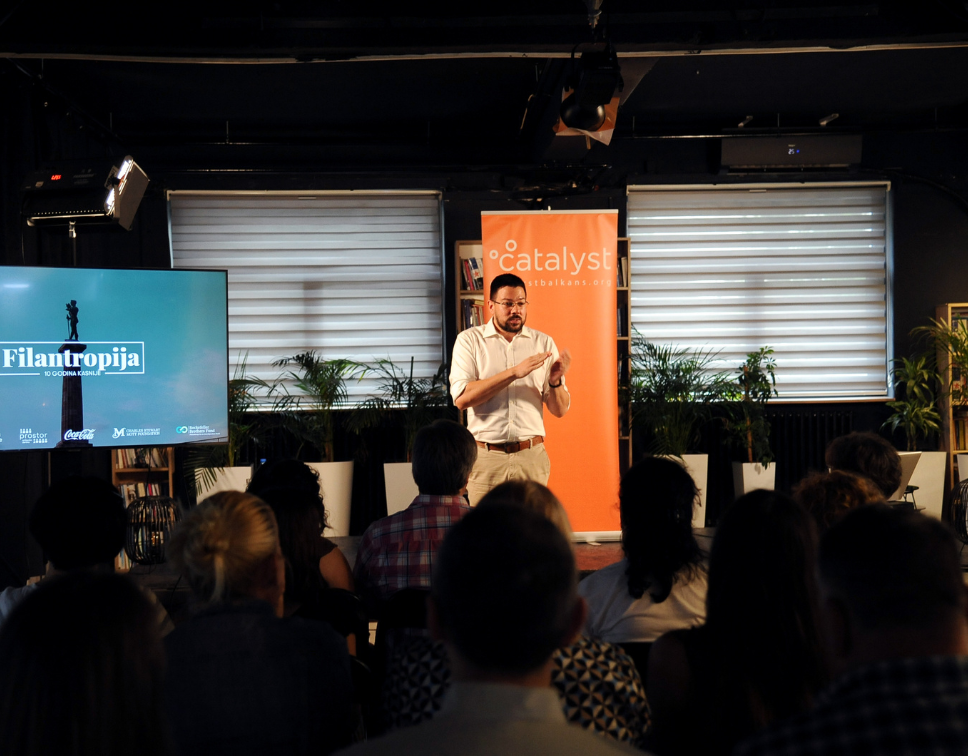 Miloš Janković
Explore:
Find all the details about philanthropy in Serbia during the past year and the complete "Giving Serbia 2022" annual report at the link.