Association "Make Someone Happy" has been helping the most socially disadvantaged families throughout Bosnia and Herzegovina for five years. Thanks to their campaign Let's go to the baby shower, many socially and economically underprivileged babies get what they need for healthy growth and development.
They are also the initiators of the Public Kitchen for Babies, the only one of its kind that exists in BiH and on the territory of the entire former Yugoslavia. Aida Sadiković Mehonić, president of the association, and Nihada Ramić, coordinator of the first Baby public kitchen project, told us what the activities of the association, whose mission is to make happy every day those who need help the most, look like.
How did the association "Make someone happy" established? What idea did it all start with? How did your mission develop?
Aida: The association "Make someone happy" was created spontaneously after we felt the need for healthy and high-quality growth, development, and upbringing of a baby through our example. When we bought diapers and adapted formula for our babies, we wondered how parents of babies in a state of social need managed to buy them. At that time, we worked as volunteers in different formal and informal organizations. We first discussed the proposal for a separate project to help babies in need, then posted a status on Facebook asking how many people would support such a thing. After we received several hundred great responses in just a few hours, we started collecting items for the first "baby shower." We named the Facebook group "Make someone happy" at that time, and we called the project "Let's go to the baby shower!". At that time, and not so long ago in 2017, just before the official registration of the "Make Someone Happy" Association, we visited one baby a month. Only a few months after registration, we renamed the project to "Let's go to the baby shower - every day" and started with daily baby visits. At first, these were babies from Sarajevo and the surrounding area. Then we expanded our activities to the greater part of Bosnia and Herzegovina. From then until now, our humanitarian project "Let's go to the grandmothers" has existed - daily field assistance to socially vulnerable babies and distant villages and rural areas.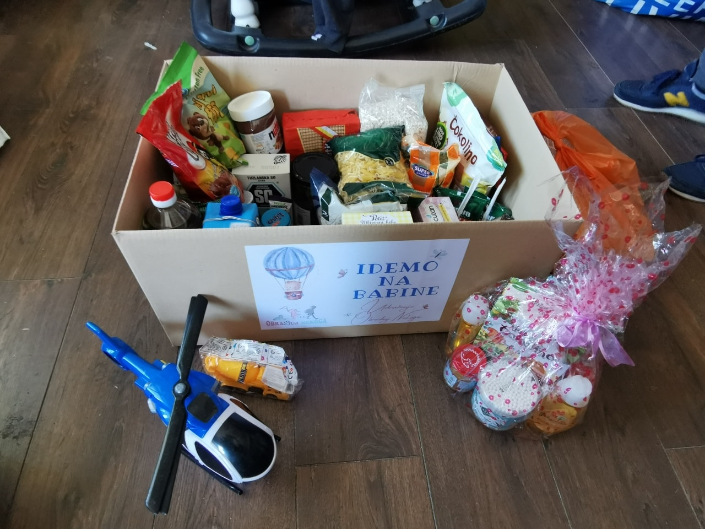 What was your motivation for working in the non-profit sector?

Aida: Our personal motivation was reflected, and is still reflected, in a strong need to react to various injustices, marginalizations, injuries, and insults of whatever nature they may be. We feel that what we do for ourselves is not enough. Living your life, providing yourself with a comfortable life, at some point becomes insufficient, and we felt obliged to contribute so that someone else could go to bed full, given that we knew the economic condition of the majority of the population of our country.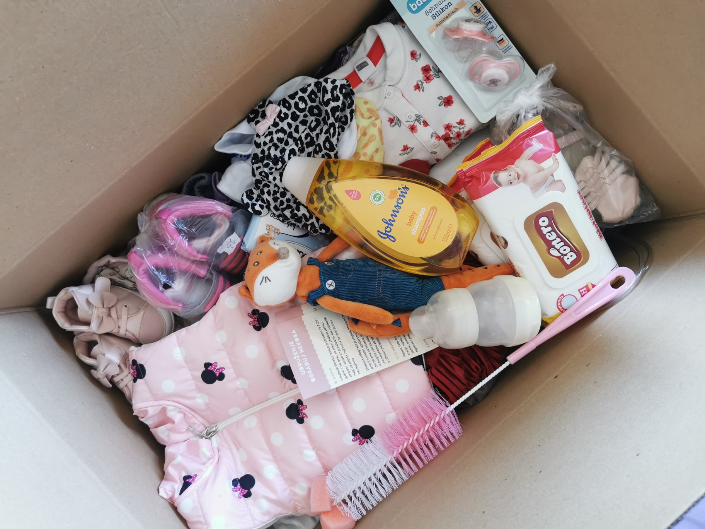 How is the Association Make Someone Happy financed? With which types of donors do you cooperate, and in what way? In what ways can those who wish to support the work of the organization?

Aida: To the greatest extent, the association is financed exclusively from individual donations, whether they are donations from natural persons (90%) or donations from socially responsible companies. Of course, we must not forget our diaspora that works hard and never forgets the population of Bosnia and Herzegovina that needs help. All people who want to contribute and participate in our mission: Let there be more babies and fewer hungry people! - I can find our Facebook page, Make someone happy and find ways to donate to it, be it donating clothes for babies, food, or money. Also, all residents of BIH donate 3 KM for our projects with babies by calling 17057.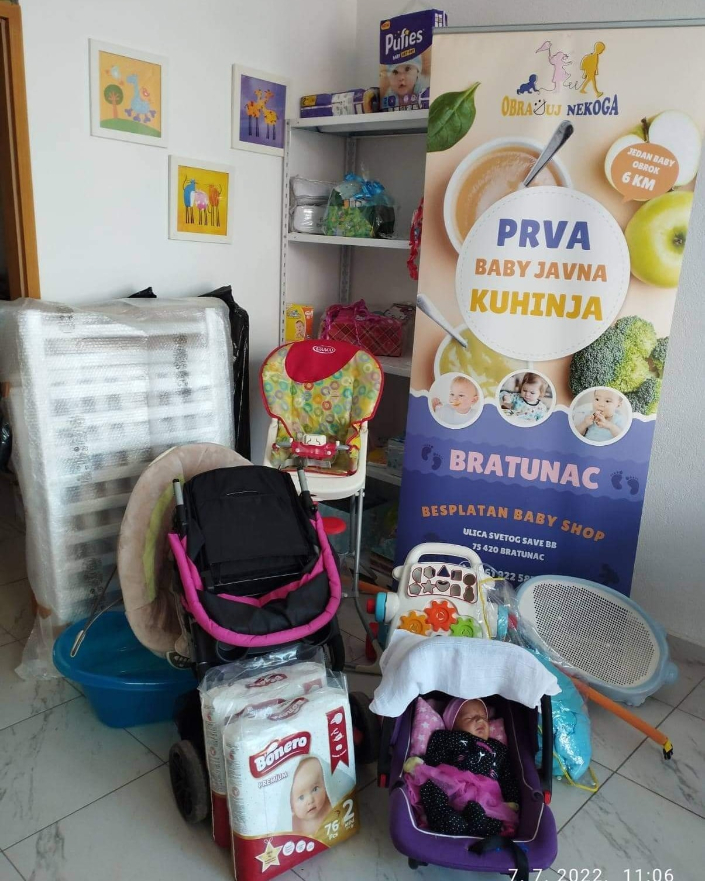 What activities are you most focused on right now? What are the most important plans and goals you plan to realize in the future?

Aida: Our current preoccupation is a large prenatal program of sending "first aid" packages to all unemployed, pregnant women in Bosnia and Herzegovina and pregnant women in a state of social need. As part of that program, each pregnant woman receives a package that includes: approx forty-five separate pieces of baby clothing, baby shoes, towels and blankets, a hygiene set, diapers, a bottle, a pacifier, and a toy. This project is precious to us, it started in April this year, and so far, we have delivered over 200 packages. Our pregnant women's messages about what our packages mean to them are incredible and a great indicator that our country needed just such a program. In the coming period, we will develop this project as well as our two other projects with socially vulnerable babies, listen to the youngest's needs, and try to work in harmony with them.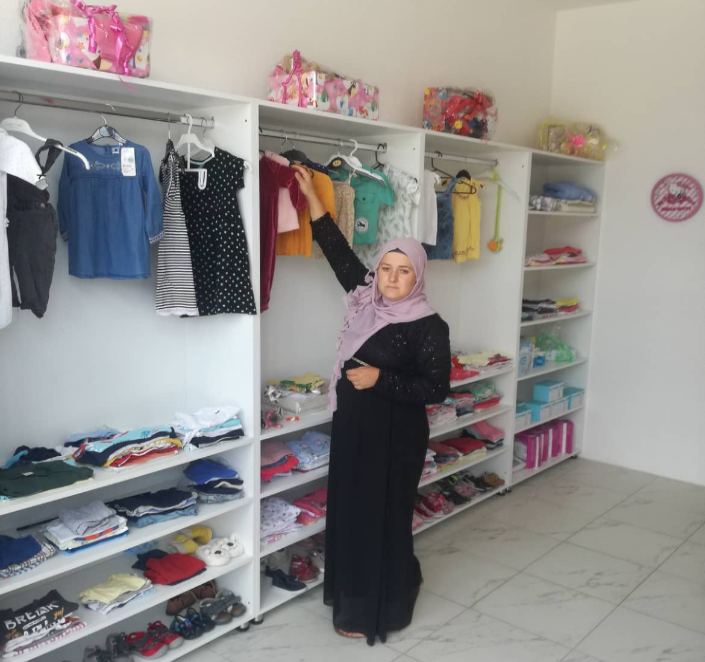 Tell us more about the work of the first Public Kitchen for Babies. How did the need for such a public kitchen arise? How does it work? How can everyone who can support its work and those who use it?
Nihada: The first public kitchen for babies and a free baby shop as a unique project in the territory of the former Yugoslavia started its work in November 2021 and is located in Bratunac. The need for this type of kitchen is great throughout the country, and considering that we, as part of the "Let's go to the baby shower" field project, were very often in the Podrinje region, from Konjević polje to Ljeskovika, we decided that the First Public Kitchen for Babies would be somewhere in the middle, in Bratunac, where users from Srebrenica, Bratunac, and all the surrounding villages will be able to come and get their meals. We knew that the need for a Baby public kitchen was great, but we only saw the real need after opening, and when already in the first week of operation, we had dozens of babies on the waiting list. The kitchen currently has 30 regular baby users and 70 occasional babies who use our services. Every day, babies get a liter of milk, porridge (7 different flavors for seven days), and every day something else from the baby nutrition program: biscuits/plasma/rice/polenta/cocoa, etc. At the end of the month, babies receive a package of diapers and a hygiene-cosmetic set.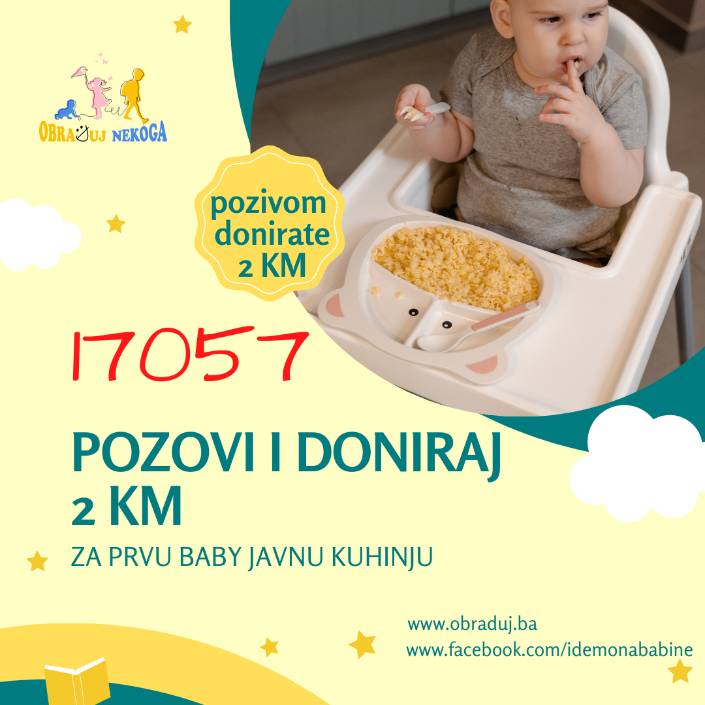 A free Baby shop also operates as part of the Baby kitchen. Can you tell us more about him?

Nihada: In our public kitchen for babies, there is also a small "boutique" with free clothes for babies. All our users, and all babies in a state of social need from the area of ​​activity of the kitchen, in the Free Shop, receive clothes, shoes, toys, but also equipment for babies that they are not able to buy, such as cots, strollers, car seats, feeders, etc.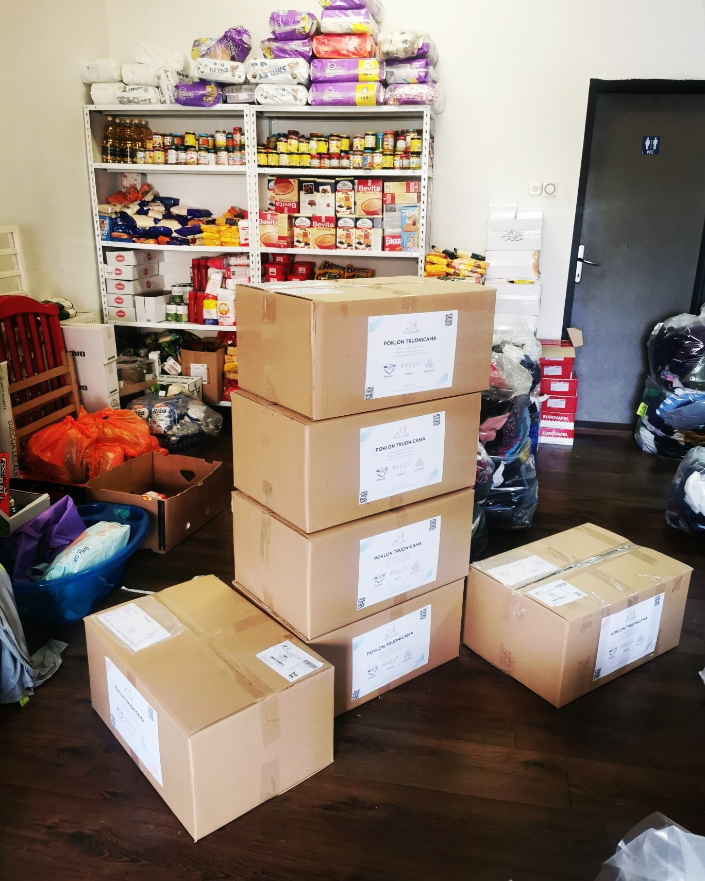 How do you involve the community in your work? How do you reach volunteers and supporters? And to those who need your support?

Aida: Considering our very modest premises and the long hours of fieldwork, we are not able to offer to volunteer on our premises, but in this digital age that offers endless great opportunities, by sharing our posts, by spreading the news about our work - everyone can become our volunteers.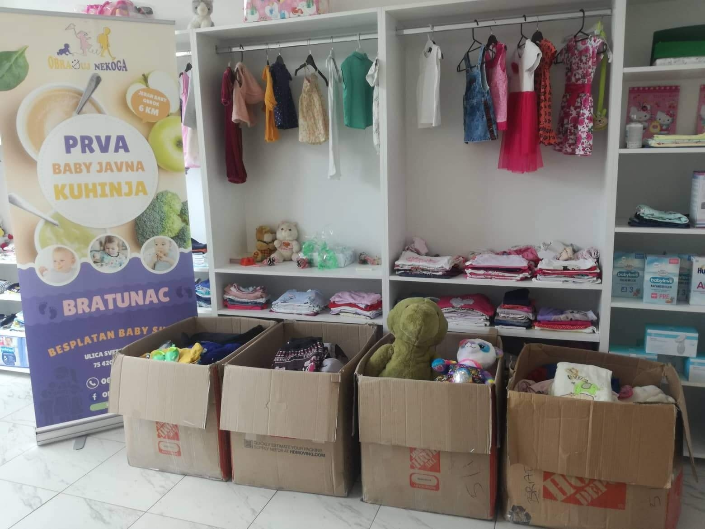 How does the Make Someone Happy association contribute to the development of philanthropy in Bosnia and Herzegovina?
Aida: We are delighted that Make Someone Happy is recognized by the population as an Association whose central focus is the child. Even if it is a baby, which is the case with us, it causes additional emotions. Through our work, we managed to find a way to help children without possibly their parents or guardians abusing it. In this way, we strive to promote philanthropy, which is firstly reflected in our attitude towards babies and children and then towards all other people. For six years now, we have been trying to break through and bypass some social-sociological stereotypes and prejudices encountered by, for example, children whose parents are chronic alcoholics, children of parents who neglect them, children of mentally ill parents, etc. In most cases, individuals who offer help give up on such children because of their families. We try to find a pattern of activity in which such children will receive complete support without the possibility of someone taking it away from them.

What are the biggest challenges you face at work?

Aida: At the moment, it is difficult to determine which challenges are the biggest, given that we are operating in a very difficult time, in which we run into various crises month after month. First was the pandemic, then the economic crisis, the Russian-Ukrainian crisis, and then inflation. In this business, we encounter various challenges daily, and we go through them like stunt performers. However, it is most difficult for us when we meet a baby in a state of social need and witness severe neglect by the parents. The competent institutions do not respond, and we are powerless to do anything except simple humanitarian aid.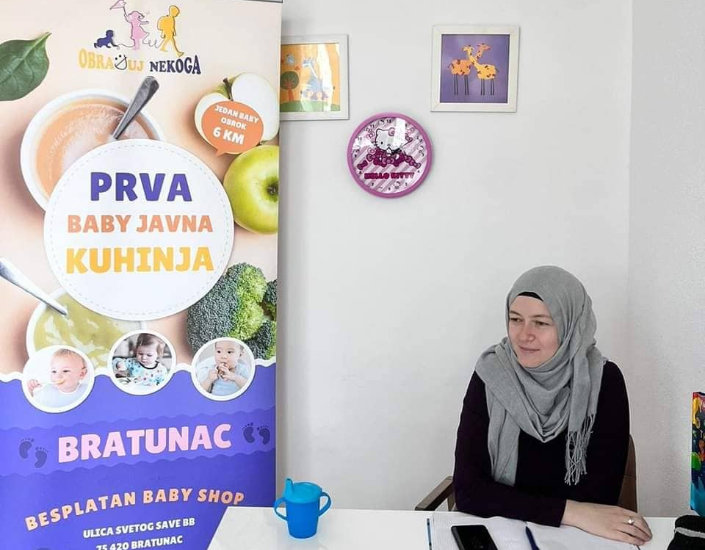 What are the biggest successes that the association has achieved so far, and what do you still want to achieve?
Aida: Although it is paradoxical and crazy to say that opening the Public Kitchen for Babies is a success because it defeats society and the state, I still dare to say that we have made great progress in that field. I am saying this primarily because babies pass through our kitchen, which was in very bad health due to inadequate nutrition in the first months of life (consumption of cow's and goat's milk at a month or two of life), and again due to severe forms of poverty. Such babies suffered serious health consequences, including severe eczema, allergies, and lung and liver damage. Their blood count was, colloquially speaking, "erased," and the babies received a complete blood transfusion. Through our Baby public kitchen, we offer babies adapted formulas that are made for such allergy sufferers. We can proudly say that we feed babies whose skin is now soft and smooth and general health at a satisfactory level. Also, we are particularly proud of our new prenatal program: Gift for pregnant women, which we started in April 2022. Within the project, we send the first-aid package to every unemployed, pregnant woman, or a pregnant woman in a state of social need in the territory of Bosnia and Herzegovina.
The package consists of approx 45 pieces of baby clothes, baby shoes, diapers, wet wipes, baby cosmetics, pacifiers and bottles, jackets, blankets and towels, and toys. We want to stay on this project a little longer in order to shape it as efficiently and as high quality as possible and enable every pregnant woman who cannot afford baby clothes to receive a package.