The association "Svetionik" (eng. Lighthouse) has been working on initiating positive changes in the city of Novi Pazar and the Sandžak region since 2006. Through their activities, the association has been helping families and individuals in need, providing scholarships for talented students and working on the education of youth and cultural development in the community. 
Mirza Aličković, the president of the "Svetionik" association, Kemal Zornić, "Svetionik" member tasked with charity actions and Nusreta Brunčević, the association's program coordinator were telling us about "Svetionik's" daily efforts at creating better living conditions in Sandžak while gaining the trust and support of the community. 
How did the "Svetionik" association come about? What idea did it all start with, how did your mission develop?
Mirza: Svetionik began in 2006 as a youth initiative. We started socializing informally and holding lectures, and then we began launching smaller-scale charity actions - raising funds from individuals and companies in the city and delivering aid packages.
After that, as each of us was studying at the university, we decided to hold free language learning lessons in English, Serbian, Turkish, German and Arabic, or lessons in other areas, depending on what field we were studying in. The initial idea was to provide something to our community and to do useful things. This had gone on for a while before we decided to start organizing cultural events, which kept growing in size each year. We started doing projects aimed at the youth and things were finally underway.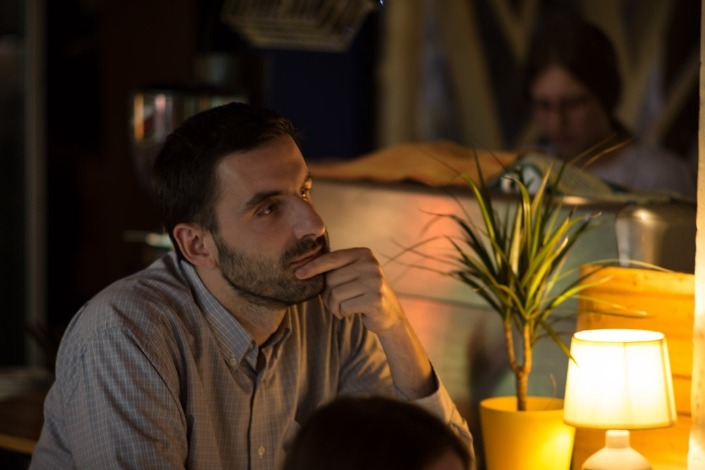 Mirza Aličković, association president
Nusreta: It's the charity activities that put us in motion because we saw that many in our community need support in the form of aid packages and so on. Later, we began building a database listing the individuals and families who became our users and started visiting them every month.
Being young people and representing the youth of Sandžak, we felt the need for more cultural events. In the beginning, we were working out of smaller spaces with more limited attendance but as more young people joined in, everything expanded.
Nusreta Brunčević, program coordinator
What was your personal motivation for working in the nonprofit sector?
Mirza: I've been involved all along.  Seeing the situation in our community - the fact that there were problems we wished to solve - we began our work. First, it was a group of about twenty of us organizing - informally at first, but then we've registered as an association, so that we can do more for the common good, for the community. Charity work has always been the most emotional part. Everybody would the families in their neighborhood who are the most in need and we would start raising funds to help.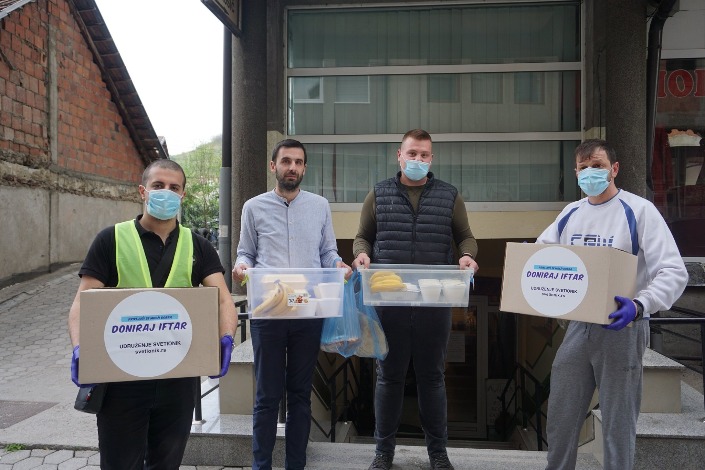 Nusreta: I was 15-16 when I joined Svetionik, during its first year. I wanted to be the change in my community, to be a part of a group that changes the community for the better. However, as time passes, I can see that it's also Svetionik that's been changing me. It taught me to recognize who is in need, to see what the young people are lacking, the notice some things I wouldn't be able to otherwise.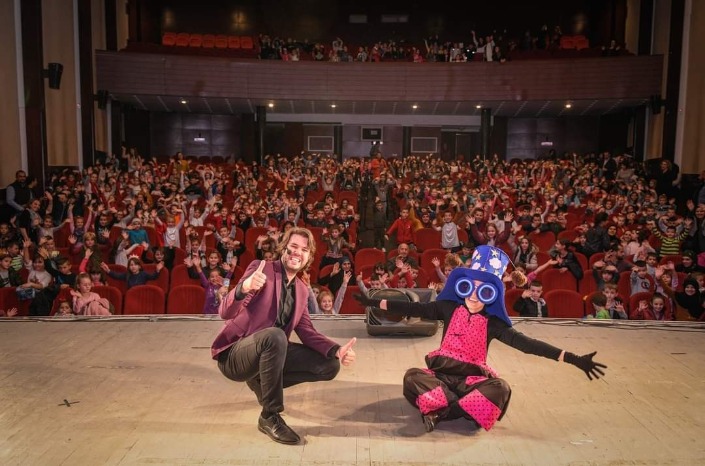 Kemal: I've been active in Svetionik, maybe, for a year and a half. I'm the youngest on the team and I found my calling in charity work. I think I can contribute a lot and working with people in need motivates me to keep on, to cast my net more broadly when searching for donors. Every day, we should work on improving our capacities as a team.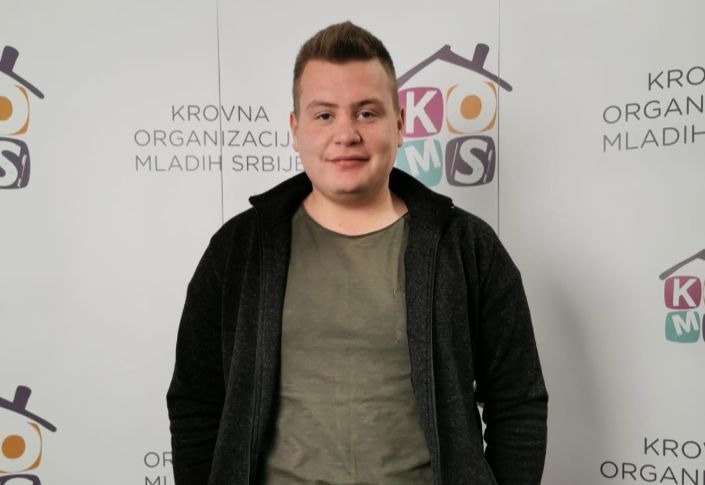 Kemal Zornić, "Svetionik" member in charge of charity actions
How did the COVID-19 crisis affect the work of the association? How has the way you function changed, what activities have you been most focused on in the previous period?
Nusreta: The operation of Svetionik itself was not affected that much, because during this period we have been doing a lot of work with barely any rest. Our whole focus was on providing support to people suffering from COVID who were medicating at home and the doctors in the hospital. The funds that reached us were directed at buying masks, medical devices, equipment in general. We would then take all of these goods to the hospitals in Novi Pazar, Sjenica, Tutin, Priboj, Prijepolje as well as the outpatient clinics in the villages.
The citizens who had lost their jobs during the pandemic, or those who were ill, were delivered packages and other means of aid, like medicine and so on.
Mirza: It's been very difficult working during the pandemic because of how the official statistics about the pandemic were very different from the real state of things. We made a network of associations and individuals in Novi Pazar in order to track the situation in the hospitals and know what they needed. We were in contact and we coordinated to arrange who buys what, who donates what and where, so that we wouldn't overlap.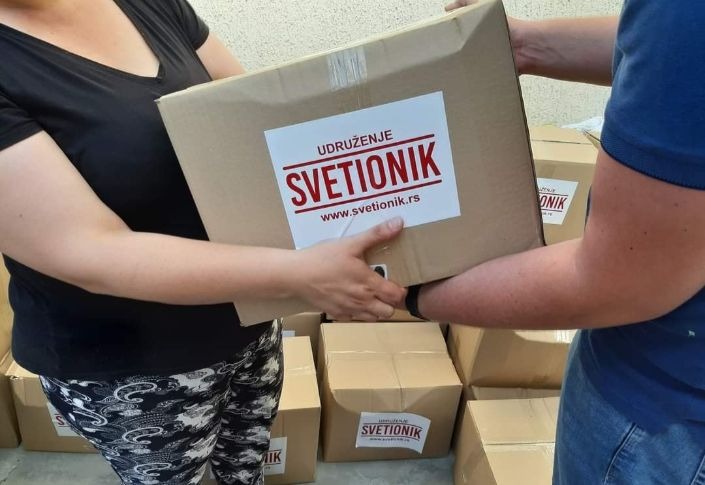 What activities are you currently most focused on? What are the most important plans for the future?
Mirza: At the moment, most of our current projects are near their end. This year, we organized the Balkan Youth School 2020. This is an education platform for university students with a focus on informal education and expanding young people's horizons through encouraging critical thinking. Our goal was for the project to last for three months, but due to the pandemic, we have extended it to six. Our donor on this project was the Ministry of Diaspora of Turkey.
Apart from that, we have the project Your Scholarship, which is our biggest project and we have been running it since the founding of the association. During the last five years, however, it gained its current form. We gather many businesses and individuals and the project is funded by the community, entrepreneurs from Sandžak and those from the diaspora with local origins.
Last year we funded around 200 scholarships. The goal isn't just to provide the money, but to provide additional education to all the scholarship holders as well, so that they can improve their personal capacities. With that in mind, we hold workshops and lectures every month - something we consider important for gaining new skills. Another goal is to motivate them to become active in the community. Motivating young people is difficult sometimes because of the overall state of affairs in the community. We want to impart to them - the community recognized you and invested in you - let's give back - be it through various projects and activities, or through staying here and achieving success doing useful work.
Nusreta: We are also starting to invite the donors to apply for this project. In a sense, this is the project that puts us all into motion as we have various educational workshops every month and we meet a lot of young people willing to learn. A lot of them stay in Pazar, and a lot of them stay in the association as well.
Mirza: When we launched this project, we started out with five scholarships and, over the years, the number grew to 160, 180, 200... The project has a lot of room to grow, and it's supported by the local community as well as the diaspora. All the funds that are raised are from local people. We started a new campaign called Donate A Scholarship and in the next few months we wish to be addressing the donors, but this time not only from our local community. We want to include all of Serbia and some of the major businesses, which, we believe, have an interest in investing in young people. 
Information on how to donate can be found on our website svetionik.rs.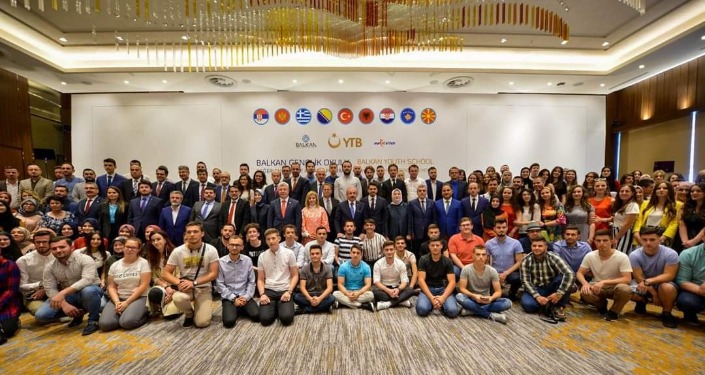 How do the young people applying for scholarships and the rest of your users reach you?
Nusreta: Generally, we work transparently and whenever we organize any call for application we try and make it as visible as we can - through social media, local television, leaflets. We invite young people to join us through various means.
For example, we had a campaign - raising school gear for children who lack one or both parents, and those coming from families in need. We were inviting citizens to join through Facebook and Instagram only and we really managed to gather a lot of gear. Our friends who were coordinating the project even went around book stores and found great reception for the idea. It seems that for campaigns on a smaller scale our social media is enough.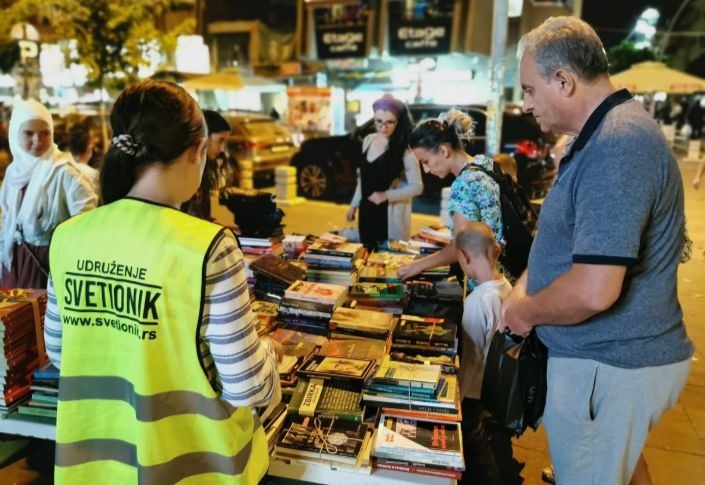 Mirza: Our goal is to gather as many volunteers as we can. For the school gear campaign, we invited young people to donate the goods, but also to volunteer at the Strand, and the response was phenomenal. We often offer young people internships as well as volunteering oppertunities.
The volunteers do a lot of the work by themselves and we are very open to that. Our office is in the city center and we are available to everyone. Our scholarship seekers mostly apply online and later come to us for an interview.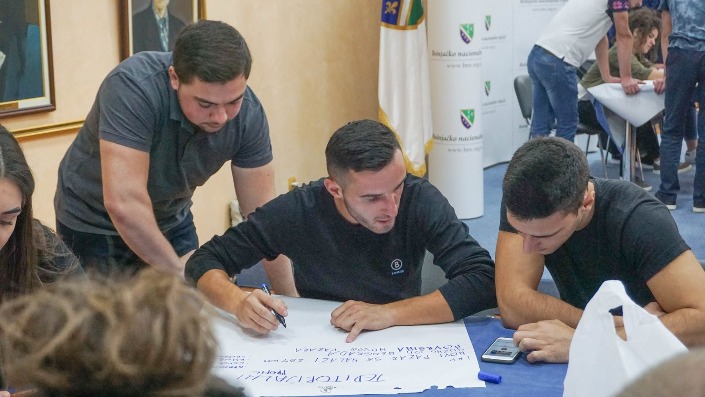 What are your charity activites like?
Kemal: On average we help 100 to 150 families each week. They receive basic groceries and care products. Also, we have an action that's been ongoing for five or six years now called Charity Boutique. In the city center, we restored an abandoned property with the help of other organizations from Novi Pazar. Here, citizens donate well-preserved used clothing and the companies we cooperate with donate new clothes to the boutique.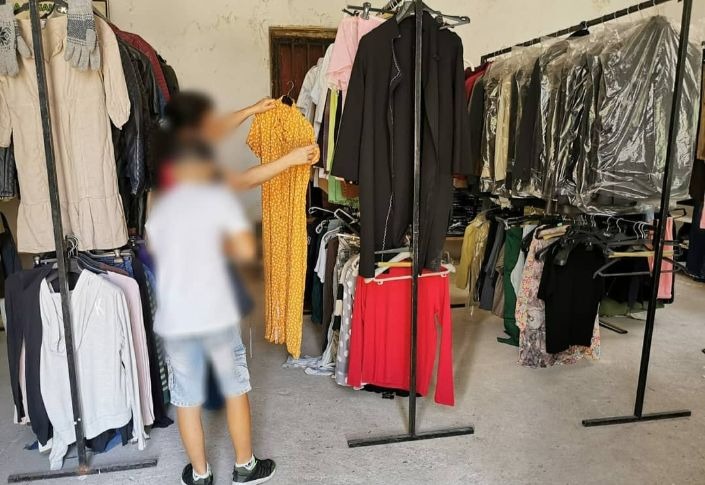 Once a week the doors of the boutique are open and the clothes are provided for families in need. Monthly, over 500 people receive clothing from the store.
We undertake many actions, depending on the need and the situation. At the moment, we are helping raise heating fuel as the winter is approaching.
We are also involved in a home-building action - Home for All, which, at the moment, largely depends on the donors, but we are making constant advances.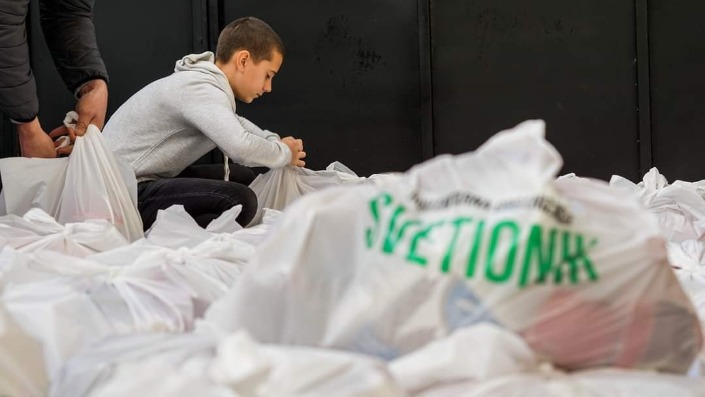 How was "Svetionik" funded? What kinds of donors do you usually cooperate with and how? How can those who wish to do so support your work?
Mirza: Regarding the financing of the Association, most of it is local. The majority of the donation comes from the local population or people in the diaspora with local origins. For the realization of our projects, we have support from the City of Novi Pazar, the Bosniak National Council and other institutions. We also keep track of calls for application and apply for funding with larger foundations or government funds.
For example, we worked on the project IT Is For Women Too with the Ministry of Trade, Tourism and Telecommunications. This was a three-month month course teaching programming in java. We had a project funded by the Ministry of Diaspora of Turkey. We received support for the fight against COVID-19  from the Trag Foundation, within the Active Communities program.
Our main focus when it comes to fundraising is local citizens and companies. Certainly, our goal is to also approach bigger businesses and institutions because we believe it is in their interest to be seen in this region as companies who invest in the community.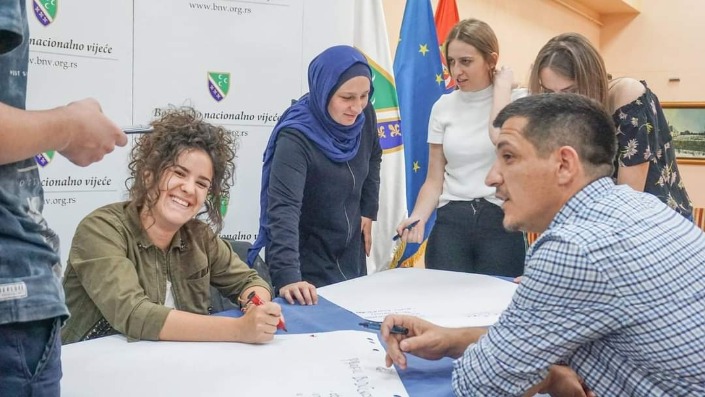 What is "Svetionik's" main contribution to the development of the community? What are the greatest challenges you face in your work?
Mirza:  The greatest challenge, in my opinion, is the unavailability of major funds. As a city that's in Serbia's remote south and that's in many ways differs from the rest of the country, in the sense of religion, nationality, identity, we sometimes really feel neglected. These issues are often invisible. This is true for all of Sandžak, all the surrounding towns and our challenge is to make these issues visible to our community in the whole of Serbia.
Our greatest contributions are the scholarships and our youth work, as well as a great number of volunteers and member we managed to gather.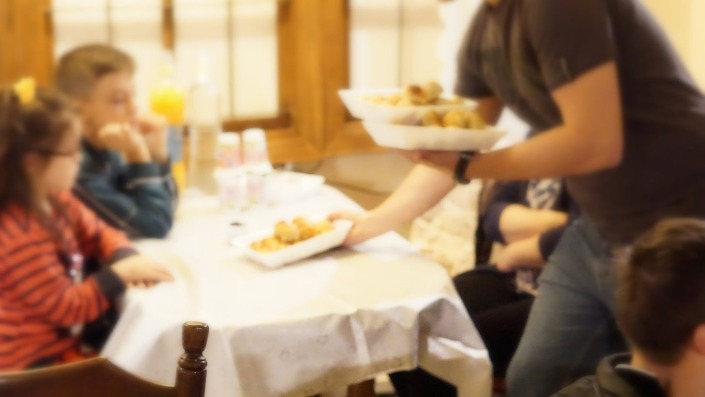 Nusreta: It is very significant that the young people who go through our education become aware that they need to act in their community. For example, with the Balkan Youth School we organized a seminar in Belgrade, where one of the lecturers was the political scientist Boban Stojanović. When he asked if they are interested in the organization of the state, politics etc. - only a few said that they're interested and that they follow these issues through media, the rest were ambivalent. After three days' education, they all expressed interest. What the example shows is that working on youth education is something that is really needed in our community.
We all need to take interest in where we live, how we live and how much we can do for our community.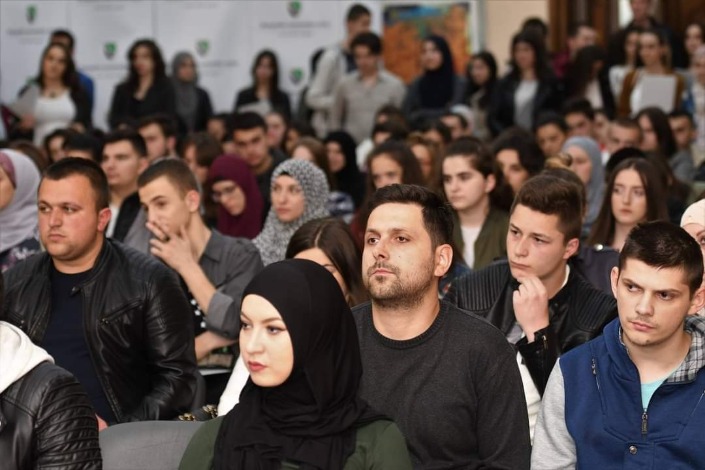 What are the biggest successes that the association has achieved in its work so far, and what is it that you still want to achieve?
Nusreta: We are working on improving some of the projects but a really major success is Your Scholarship, where we have 200 young people who are top of the class, many coming from families in need and they are really incredible - they year for education, they are ready to volunteer... On the other hand, I think have not yet completely fulfilled the goal regarding the scholarships as we haven't yet expanded the program to include the whole of Serbia - but this is something we will be working on.
Mirza: The fact that we exist for nearly 15 years, that our support mostly comes from local people and companies, means that people trust us and that they've recognized us as a partner, which is a great success.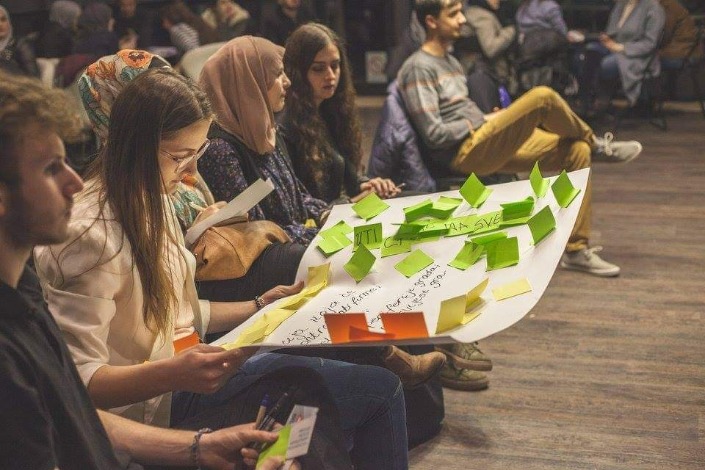 Nusreta: What I'd like to see in the future is more networking, the creation of a network of organizations in Serbia who help each other out, share experiences and maintain close contact.
Mirza: We wish to be even more available to people who may want to donate and support our projects, and to have more people in Svetionik every year.
A wish we haven't yet been able to fulfill was to provide help to every scholarship applicant, and all those in need who come to us for support. Unfortunately, their number usually exceeds our financial capacities several times.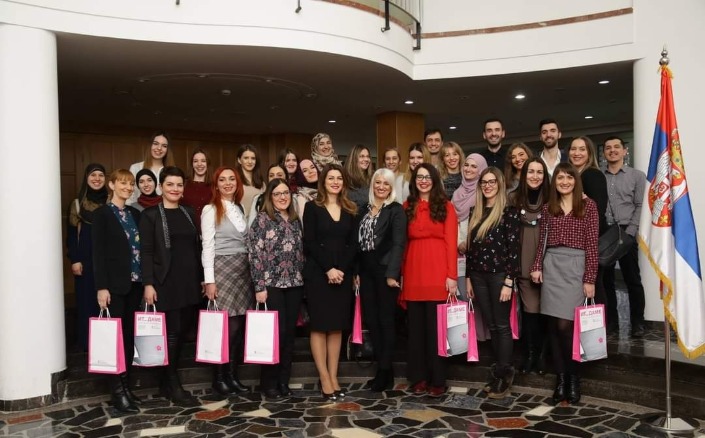 This text is part of the "Good Society" campaign, which the regional SIGN network conducts in Serbia through the Trag Foundation. The campaign deals with what is needed for a good society, how it is built, and whether it is the state's responsibility, media's, companies, civil organizations, or all of us.