The members of the Autism Valjevo Association work tirelessly to improve the lives of children with autism and their families and help them with their everyday problems. In just one year, the Association carried out several humanitarian actions aimed at supporting children with autism and their families.
One of their current projects is focused on equipping the first resort for children with developmental disabilities in Serbia. Everyone who want to support their cause can donate via bank account 200-31608501010101012-45 or send an SMS message "62" to 2407.
In an interview we had with Gabriela Šipoš, the association's President, we found out more about their work plans, and activities.
How was the Autism Valjevo Association established and how did it continue to grow?
The Association was established on October 27, 2019. My primary motivation to do it was the fact that my 14-year-old son has autism.
Some years ago, our family lived in Novi Sad. My son's health condition was getting worse, and our living costs were getting higher by the day. That's why we decided to move back to my husband's hometown, Valjevo.
Unfortunately, Valjevo was a city with a very low level of public awareness of the issues related to autism. Even though a significant number of children were on the spectrum of autism, there wasn't a single organization that dealt with this matter.
Seeing how it was, I gathered several other parents and held a meeting, on which we all agreed to form an association.
Even though there weren't many of us, we wanted to structure our association properly from the very beginning. Our board of directors has five members and we also have a supervisory board.
Last year, we led our first campaign intending to prepare New Year's presents for children with autism. Back then, the organization didn't have its premises, so we donated the gifts to children with developmental disabilities from Nada Purić Elementary School. Many children with developmental disabilities live in Valjevo and the greater area, and over 100 of them are enrolled there.
Gabrijela Šipoš, Association's President
What are the biggest problems children, individuals with autism, and their families face? What kind of support do you provide them with?
This year, on World Autism Day, the media reported that there are two to three thousand children with autism in Serbia. However, based on our research, that number is closer to 60 thousand. The number is much higher than the state wants to acknowledge. The data from 2018 informs that one in 60 children is diagnosed with an autism spectrum disorder. Those children are often overlooked by the state and the community. As a mother of a child with a severe form of autism, I consider that the state needs to better address this issue.
The Association has 40 members, which are parents of children with autism. Out of 40, 35 of them are single parents, mostly renters from socially disadvantaged groups. Luckily, the city of Valjevo covers monthly rent for these families, which meant a lot to them. The city also provides additional financial aid—once a year to families with children with developmental disabilities and twice a year to families with sick children.
The Association also provides support for these families with the helping hand of many donors, such as the Food Bank, Carnex A.D. Vrbas, JAFFА DOO CRVENKA, dm Srbija, and others. Recently, we have also been visited by Charity Help, which donated school supplies.
Apart from support, our other activities include raising awareness about the issues of autism and providing free speech therapy sessions on our premises, which we got owing to a benefactor from Australia of Serbian nationality.
When we got it, it was a 40 sqm space in need of remodeling.
We lowered the ceilings, replaced the woodwork, and SBB provided us with a landline, cable TV, and internet so that the children could have a pleasant environment for their speech therapy.
Five years ago, long before the Association was founded, we appealed to the state to pass the law "parent-caregiver" that remained unresolved to this day. Namely, parents of children with developmental disabilities are unable to work because they are required to take care of their children 24/7. This means that we do not have any basis for pension contributions in our old age, which is why the solution to this problem would help many families.
It seems to me that the biggest problem now is that the state doesn't take enough interest in solving this issue. They only remember children with autism and their families on World and European Autism Days, even though the numbers are increasing by the day.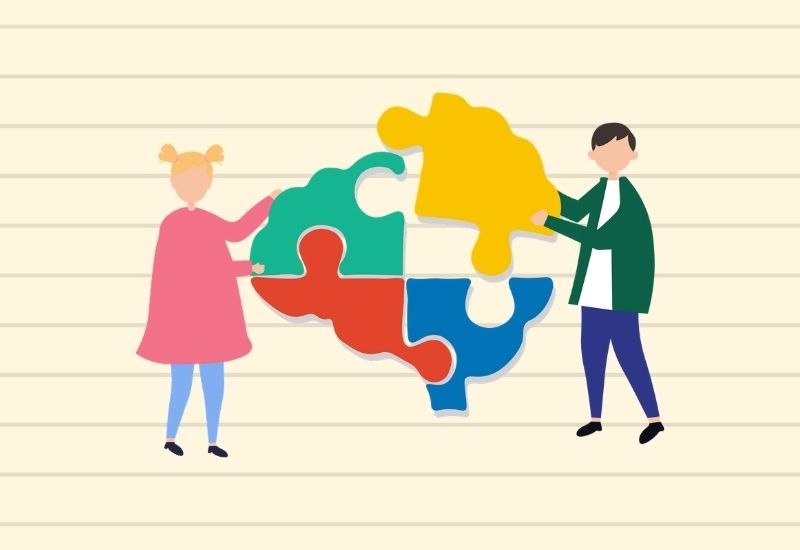 How did the COVID-19 pandemic affect the Association's work? How much did you have to adapt your activities, and what were you most focused on?
The COVID-19 pandemic significantly affected our work because we had to cancel the speech therapy sessions.
Otherwise, we introduced some new forms of support like psychological support for parents, since it was important during this difficult period that they remain as composed as possible.
Another problem we faced was how to continue taking our children to their regular check-ups. In the general hospital in Valjevo, there are no child psychiatrists or neurologists, and we have to take our children to Belgrade for examination. However, the epidemiological situation prevented us from doing so and we had to seek support from psychiatrists from Valjevo Hospital. Everything would be easier if at least one child psychiatrist and neurologist were hired at the local hospital.
We also struggle with access to dental services, since often the appointment has to be scheduled almost a year in advance.
During the COVID-19 pandemic, many companies helped us by donating masks, single-use gloves, disinfectants, and other products, which we distributed to those who needed it the most. Eurobank a.d. donated single-use gloves and protective masks, the Food Bank and several others brought us 7 types of food packages, Carnex A.D. Vrbas also provided support, and some companies helped with financial means.
How would you describe your collaboration with donors? Which types of donors do you work with the most and in what way? How can someone support your work?
Over 90% of the companies we ask for help respond to our appeals, which we are truly grateful for.
For example, Pino from Čačak and several bookstores in Valjevo supplied us with didactic material, and the Day Care from Lazarevac promised the same in their coming visit.
TV stations Valjevo plus and Vujic TELEVIZIJA provide us with media support.
The Joy to Children organization promised to donate one TV set and a computer, dm Srbija will help families with hygiene products, the ACT Foundation already donated diapers, Mlekara Šabac, Carnex A.D. Vrbas and the Food Bank have helped us a lot so far.
This year, another benefactor from Australia, donated his three-hectare property in the surrounding area of Ljig, to the Association. The property is the size of three hectares and has two houses of 180 sqm and 80 sqm, and a fishing pool. After we finish renovating the houses, this will be the first resort in Serbia for children with autism and all other developmental disabilities. The stay at the resort will be free, not including the food that they need to provide by themselves.
So far, the ground floor is practically done, except for the bathroom. Apart from that two bedrooms, a kitchen, a dining area, and a gym are completely furnished. We also installed water, electricity, and a hydrophore. Construction work started also on the first floor, where we already installed insulation and put up doors for all five rooms. However, to continue, we need more resources that would allow us to put up a ceiling, install flooring, walls, and stairs.
There is a lot of work to be done and we expect to focus our fundraising efforts on this project the entire next year since the estimated amount of money we need is 25,000 Euros.
So far, we have received in-kind donations from ROMA company in glass wool insulation, gypsum boards, and wallpaper; cables from Polaris Media, and internet from Telekom Srbija and we continue to negotiate other in-kind donations in material and furniture with several companies.
Everyone who wants can support our cause via dinar account 200-3160850101012-45, at Poštanska Štedionica or by sending "62" via SMS to 2407.
For any information, we can be reached by calling the following numbers: 014 501 965, 069 201 38 13, 064 658 46 72, or sending an e-mail to autizamva@mts and autizamvaljevo@gmail.com.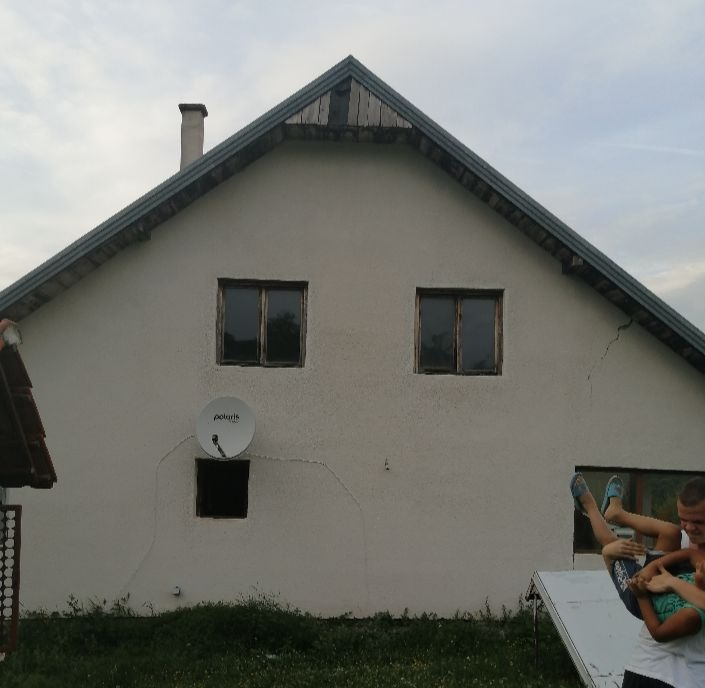 Do you cooperate with other non-profit organizations? Can you tell me more about that?
Yes, we do co-operate with other associations and unions that focus on issues related to autism. We are in contact on a daily basis, to exchange information and support and collaborate on raising awareness about issues related to autism.
Since we exist for just over a year and many still haven't heard of us, we launched a website so people can be informed about what we do and how they can help us. We insist on being transparent and publish everything we do on our website and Facebook page. Our main mission is to provide these children with a carefree future and everything that a child might need.
What do you consider the greatest achievement in your work so far?
Even though we achieved a lot, I consider our work on the resort one the highlights. Despite the pandemic, we managed to adapt and refurbish the ground floor in just two months, from June to September.
I would also include the help in the field we provided the families with, often working up to 12 hours per day, and earning the trust of companies and individuals that helped us with our projects.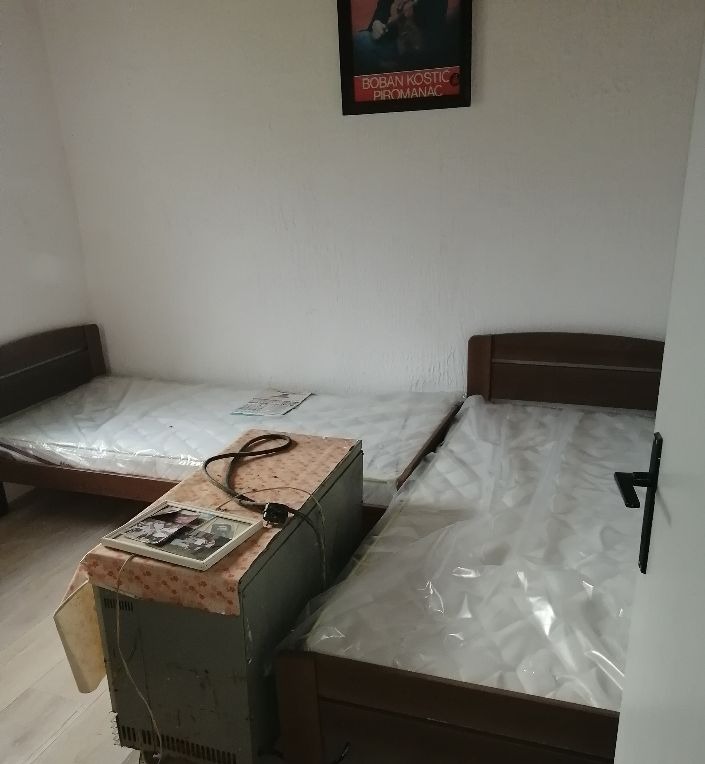 What are your most important plans and goals for the future?
We would like to finish all construction works on the resort next year and equip it with a playground. Also, we'd like to start again with speech therapy treatments, continue improving the quality of life for children and their families and try to persuade the authorities to hire a child psychiatrist, a neurologist, and a dentist in Valjevo.