The Association for Development of Creativity from Aleksinac has been supporting the development of the local community since 1997. Since it was established, over 4.000 youth and adults of different cultural, social, and ethnic backgrounds took part in their programs.
In the interview with the association's Executive Director Snežana Živadinović, we found out more about their mission, vision, activities, and goals.
How was the Association established and how did it continue to grow?
The Association exists for 23 years. It was created as part of the project Open Clubs of Serbia and part of the Open Club Network at the time.
At first, the Association's work was focused on children and young people. However, as social circumstances became worse, many refugees and internally displaced people came to Aleksinac. That's when we decided to shift our focus and start working with youth and family members from this group.
Owing to our reputation in Aleksinac and its greater area, the number of users began to grow. We started including Roma and the rural population in our support programs, especially focusing on women in rural areas in the last couple of years. We also started dealing with the issue of women's unpaid labor.
I can proudly say that so far, we achieved measurable and sustainable results in all areas and for all target groups.
Even though we primarily focus on marginalized groups, we also provide support to other citizens. Our principal mission is to create a community of satisfied individuals who are motivated to contribute to their community's development.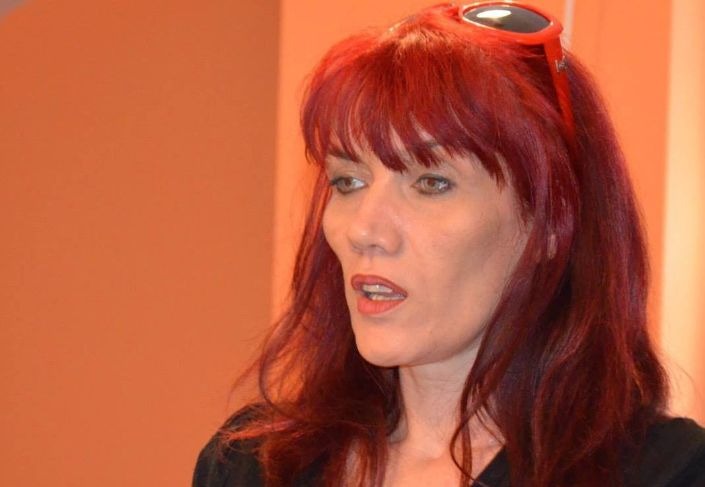 Snežana Živadinović, president of Association for Development of Creativity
What was your motivation to work in the nonprofit sector?
I have been a part of the Association for about 20 years. What motivates us day-to-day is knowing that we are doing something good for our local community.
We are all very motivated and love what we do, which I consider a real privilege in Serbia. If a project reaches its end and we don't achieve the aimed goals we take it quite personally. The challenges we face only strengthen our motivation, help us come up with innovative solutions, and be there for people in our community.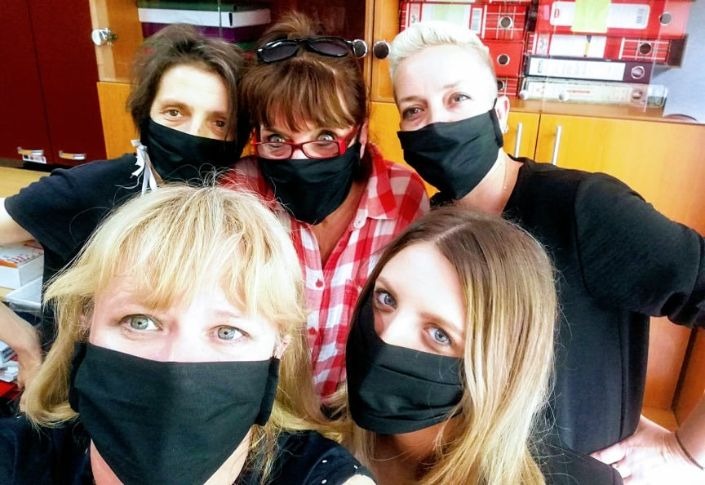 What do you consider the greatest achievements in your work so far?
It's hard to answer. It is like asking a parent–which child is your favorite. Each of our projects had its value, even though many of our achievements are not so obvious. However, there are exceptions.
Ten years ago, we helped with the establishment of three rural women's associations, which are active to this day. Often, we bring along our donors for a visit, to show them the impacts their donations have on the local community.
We are also proud of our projects aimed at individuals with intellectual and developmental disabilities. In partnership with the home for senior citizens, Jelenac, we opened an Assisted Living center, and later, with support of the Norwegian Embassy in Belgrade, we managed to open a separate facility meant to provide better living conditions to beneficiaries of psychogeriatric care.
Together with UNICEF, we worked on a wonderful project called "The World is Ours", focused on children from the Daycare center. What was special about this project is that we had support from our little volunteers, girls and boys that played basketball. What stayed with me was the image of how happy they were, while wearing identical jerseys.
We also had a lot of nice projects aimed at elderly care.
The focus of our work is always providing care and support for ordinary people. If we manage to help, at least by a little, and improve someone's everyday life, we feel like we did our part.
Some effects of our work are obvious, but most aren't. However, when we go out in the field and see that people recognize our work and greet us with open arms, it becomes obvious that our work does have a positive impact. In the last 20 years, we managed to forge many good connections with various people—citizens, institutions, and organizations, even outside of Aleksinac.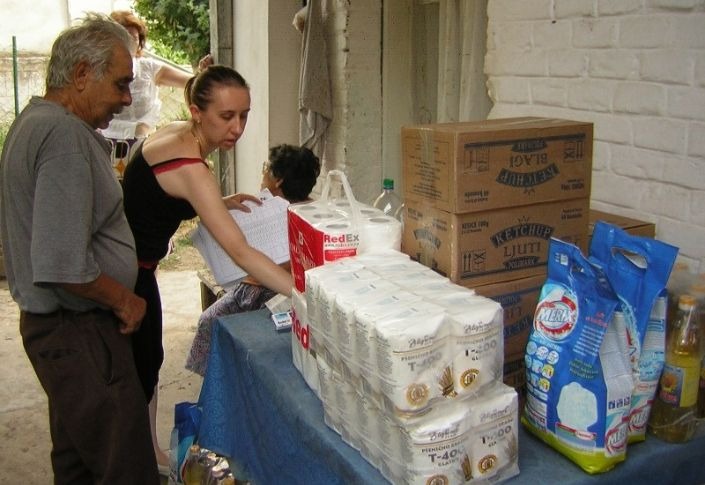 What are the biggest challenges you face in your line of work?
Most people are prejudiced toward NGOs. For a long time, we were called "foreign mercenaries", but after some point, the results of our work started to show and people changed the tune. I believe that now, after more than 20 years of work, people know that we are an association with integrity. For us, the most important thing is the fact that our beneficiaries support and stand behind us.
Since we cover around 70 villages in our municipality, we always feel like we could do more. It's possible that new partnerships or networking with other organizations would help us expand our operations.
Currently, our biggest challenge is ensuring the continuity of the Association by finding the necessary resources to make our strategic activities more focused and stop being dependent on financing through projects. In these difficult times, it is truly hard to stay afloat without funding from projects for the next year. Unfortunately, I think that's the problem all NGOs are currently facing.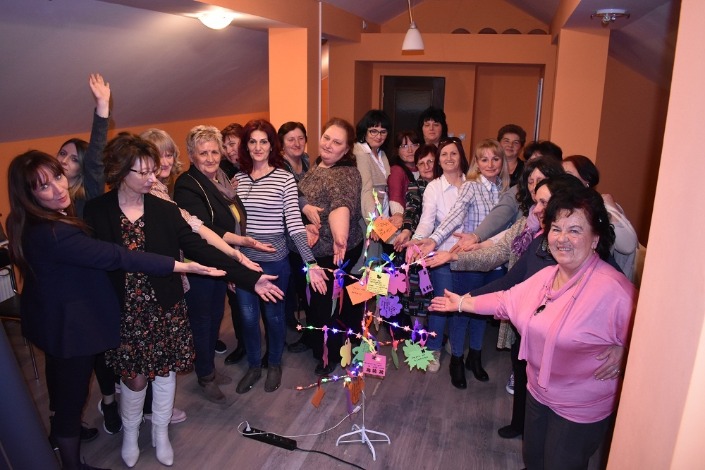 How did the COVID-19 crisis affect the work of the organization, what did you focus on in the previous period?
During COVID, we continued working on the implementation of a long-term project, supported by the EU Delegation in Serbia that ended in September. The project was called "Return to the Roots", and it focused on providing support for the internally displaced persons in our municipality.
Also, we started the project "Happy Woman-Happy Family", together with the UN Women organization, which focuses on the issue of women's unpaid work in the field of care economy i.e., the women that care for sick family members.
There was a real need for us to be present out in the field during the state of emergency, which is why we had movement permits. We also had to move out of our workplace, so we transferred the office to my living room.
I think that the COVID-19 pandemic made us rethink how we operate because it was important to find a way to maintain the quality of our services and continue with our projects.
We've shown that certain things had to be done and that our community needed us. Like firefighters – when called, we need to be there for our citizens. For us, it was important to help when and where needed, regardless of if we have an ongoing project or not.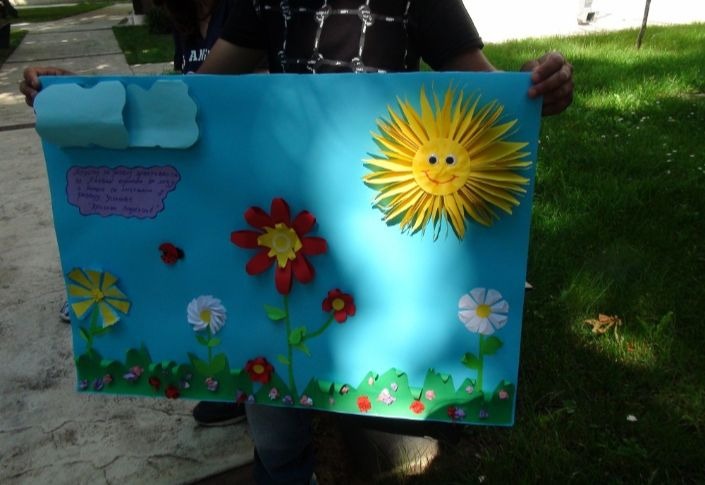 What are you most focused on right now?
There are two projects we are currently implementing in partnership with UN Women – "Emergency assistance for gender equality UN Woman" and "Happy Woman – Happy Family". Even though we would like to continue working on them, it seems that it isn't possible right now.
We are also proud that we received support from Civic Initiatives, as part of the ACT project, and will be one of 30 organizations to receive institutional support over the next two years. We consider this an important step since it will allow us to strengthen our capacities and develop some internal strategic plans.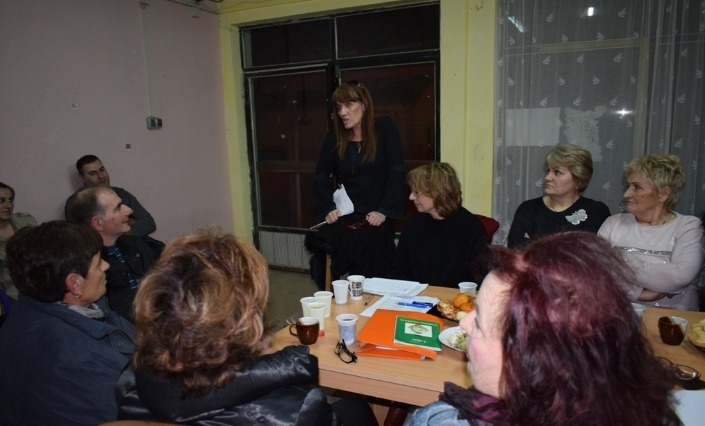 How does the Association for Development of Creativity get funding? Which types of donors do you work with the most and in what way?
Overall, we are satisfied. Our biggest donor is the EU Delegation in Serbia, and so far, we had exceptional co-operation with the Norwegian Embassy. Aside from them, our donors are many other smaller organizations and some ministries, like the Ministry of Labor, Employment, Veteran and Social Affairs, Ministry of Youth and Sports, and Ministry of Finance.
We consider having good and quality cooperation with all donors. They know us well - not only as an association, but also as individuals behind it.
Currently, we are trying to reach out to new donors, which is proving to be hard because the civic space is narrowed, especially for organizations operating in smaller cities.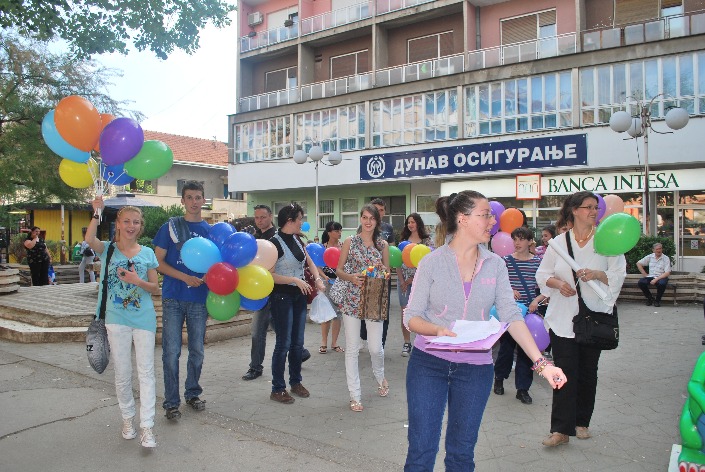 How does the Association for Development of Creativity contribute to the development of philanthropy in its community?
For ten years we worked on a single activity, The Youth Club. At first, it was a part of a project, but later we continued doing it voluntarily. The project was imagined as a set of workshops for young people that promoted philanthropy as a way of thinking—in word and deed. I'm under the impression that our motto of caring for others influenced the people we worked with and that work was recognized. That's the effect we are going to continue striving for.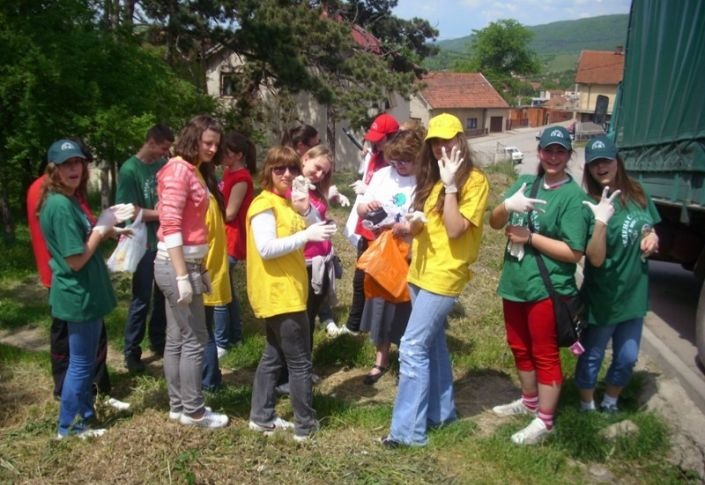 What are the most important plans and goals that you will work on in the future?
Radićemo na jačanju sopstvenih kapaciteta. Smatramo da svi treba da prođemo neke dodatne edukacije koje ranje nismo bili u prilici da prođemo.
Our primary focus is to strengthen our capacities by getting more training in the areas we never had the time to work on until now by following online workshops. Other goals include meeting the needs of our end users by implementing as many projects as possible and gaining more recognition from donors.