Since 2006, the association for therapeutic and recreational riding "Nada - Vrbovec" has been supporting people with disabilities and visual impairments daily, providing better living conditions, better psychophysical health, and greater involvement in the local community.
Caring for animals, therapeutic and recreational riding, working with children and youth, and humanitarian activities are just part of the everyday life of this association, which, together with numerous volunteers, supporters and members, makes daily efforts to improve its community.
Mladen Dakić, president of the association and instructor, Suzana Sakić, project manager and Ena Mijatović, volunteer, revealed to us what are the benefits of therapeutic horseback riding, being in nature, and socializing with adopted animals, how the humane mission of the "Nada" association has developed over the past 16 years, and how you can become part of this beautiful and unique story.
How was the Association for Therapeutic and Recreational Riding "Nada" established? How did your mission develop?
Mladen: Mom and I have been riding and always loved horses and animals. We were raised to try to help others, so we were guided by this desire to do something more for others - especially for children with developmental disabilities. Thus, in 2006, we founded the Association for Therapeutic and Recreational Riding "Nada - Vrbovec," one of the first associations in Croatia to conduct therapeutic riding for children with disabilities like cerebral palsy, muscular dystrophy, Down's syndrome, autism, etc. Our mission was, at least through the part where we know (we are licensed riding instructors, that is, therapeutic riding) to do something for them, make their day better, and in the case of continuous arrivals, improve the quality of life. For those who don't know, therapeutic riding has numerous positive effects on physical health and psycho-social functioning. It strengthens the muscles of the entire body, reduces muscle spasms (muscle cramping) characteristic of some diagnoses, and strengthens body stability and posture. Also, communication with the horse improves children's interaction with the environment and positively affects self-confidence, etc. In addition to therapeutic riding, as lovers of riding, we try to convey this love to others, so part of the mission is to provide a riding school for all other children and citizens. From the ten users we had at the beginning and two volunteers, we now count over 40 users with disabilities, ten users engaged in recreational riding, and about 20 volunteers (with the fact that we provide free riding school to all interested volunteers).
The combination of love for children and animals guides us throughout our work. Most horses (as well as other animals on our property) have their own story. For example, Tina was saved from euthanasia, Grom was saved from ending up in a slaughterhouse, Amon and Penny are horses with health problems, so they were not desirable to their owners, and all of them here serve in the implementation of therapeutic riding and bring smiles to children's faces.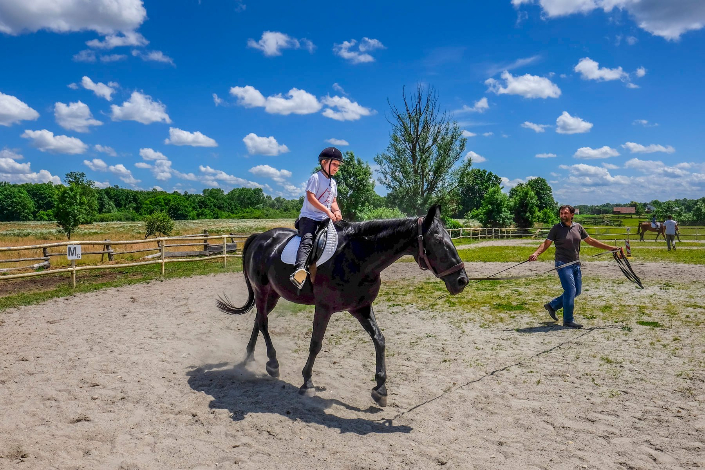 Mladen Dakić
What was your motivation for working in the non-profit sector?
Suzana: I started volunteering during my student days, and that's when I realized that through the non-profit sector, various things are offered and supplemented that are not systematically solved or not available through the regular social, educational, health, etc., system. In addition, I quickly realized that being active in the non-profit sector offers a lot of room for creativity (in terms of finding ways to respond to a particular social problem, designing activities, finding funding opportunities, etc.) and that such engagement is a great type of informal learning and opportunity to get to know each other. After finishing college and through the jobs I've worked so far, I've always been more focused on the non-profit sector. Ultimately, this led me to my current employment in the "Nada" association.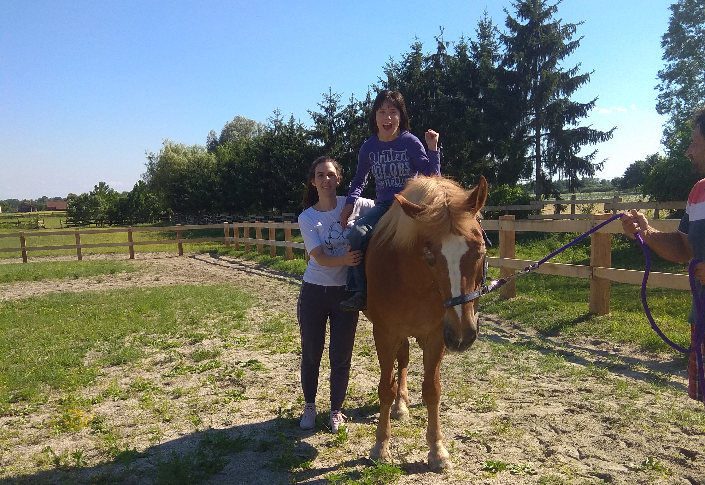 Suzana Sakić
How is the Association for Therapeutic and Recreational Riding "Nada" financed? With which different types of donors do you cooperate, and in what way? In what ways can those who wish to support the association's work? What kind of support is most needed right now?
Suzana: The association is financed through donations from citizens, business sector contributions, and public-funded projects. Thus, in the last two years, it has helped a lot that we are implementing two projects - "Therapeutic riding to social inclusion" and "Psychogym - improving mental health through sports activities." The first mentioned project is three-year (2020-2023) and is financed by the Ministry of Labour, Pension System, Family and Social Policy. The second one is one-year and is co-financed by the Ministry of Health and the City of Vrbovec. In addition, we are implementing several smaller projects in which the City of Vrbovec and Zagreb County participate in the financing. There are also donations from citizens and various companies, and to a lesser extent, membership fees, since membership fees are voluntary and arbitrary, depending on the financial capabilities of our members.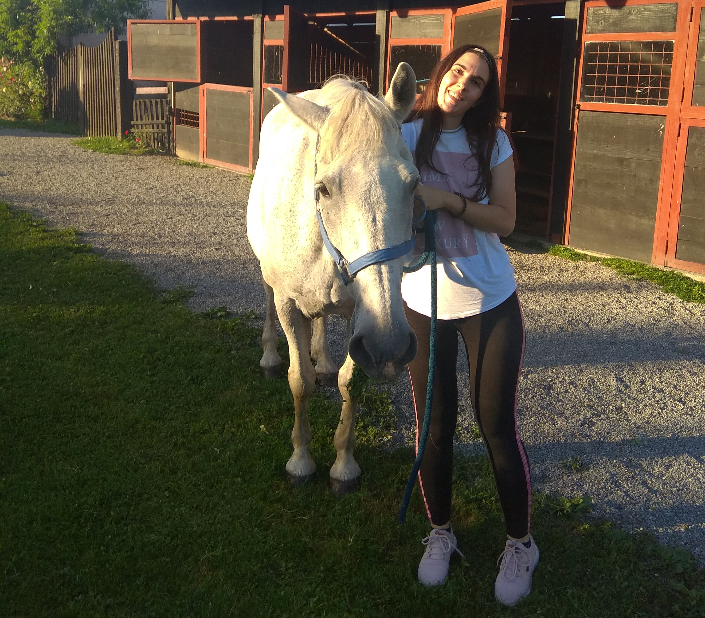 Mladen: We cooperate with donors who announce public tenders for association projects through application for tenders, transparent implementation of projects, and reporting on project implementation, while we send thank you notes to donors who are not from the public sector and try to inform them through photographs of the activities we have carried out.              
Those who wish can support the work of our association by donating to the account: HR2223600001101897373 (Zagrebačka bank).
In addition to financial support, we also need help in our work, and new volunteers are always welcome. You can contact us via the Facebook page, by mail at projekti.nadavrbovec@gmail.com, or to the mobile phone number: +385 91 573 6452.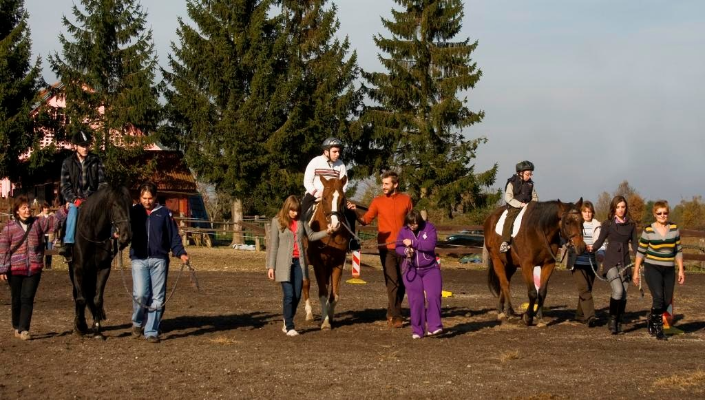 What activities are you most focused on right now? What are the most important future plans and goals you plan to realize?
Suzana: As you can see from the association's name, we are mainly focused on therapeutic and recreational riding activities. The activity of therapeutic riding is intended for children and adults with developmental disabilities, and the activity of recreational riding is for all interested citizens who want to learn to ride and who choose to ride as a way of engaging in physical activity and spending free time. Although the focus is on these two activities, other activities take place on a smaller scale through the projects we implement. We have creative workshops for children with developmental disabilities, a support group for their parents, an online psychological counseling center for children and young people, and outdoor exercise.
Mladen: In the future, we would like to find the possibility to build a prefabricated, closed riding hall so that riding activities can take place in all weather conditions and to be able to offer a range of sports and recreational programs that will be available to as many citizens as possible.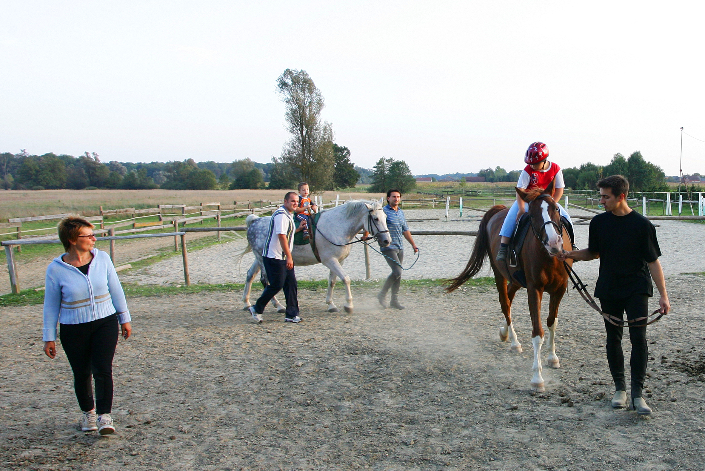 Volunteers are an essential part of your association. How do you get volunteers, and how do they contribute to your work?
Mladen: Exactly, volunteers help us a lot in our work and are an essential part of our association. A large part of their work in the association is working with animals (helping to take care of horses and other animals that are on the association's property) and communication and working with children with disabilities (help from the ground at therapeutic riding lessons), so sometimes people who are animal lovers also have a tendency to work with children, they report themselves, sometimes they come to us based on mutual recommendations, sometimes someone comes to visit us and in the end wants to stay and volunteer. That was the case with our volunteer Ena; her experience may be the best answer to this question.
Ena: I came to the "Nada" association for the first time in 2016 as a visitor. Since then, I've been persuading my parents to start volunteering, but they always had some excuses - "you're still young," "it's the second weekend"... After three years, I succeeded and came to the association as a volunteer. I learned a lot about horses and about life with pets in general. In the beginning, it was difficult for me when children and young people with different diagnoses, with whom I was unfamiliar, would come for therapeutic riding. Still, I quickly got used to it and became friends with the users of the association. I recommend everyone to try it - they will surely like being in nature, spending time with animals and meeting new friends.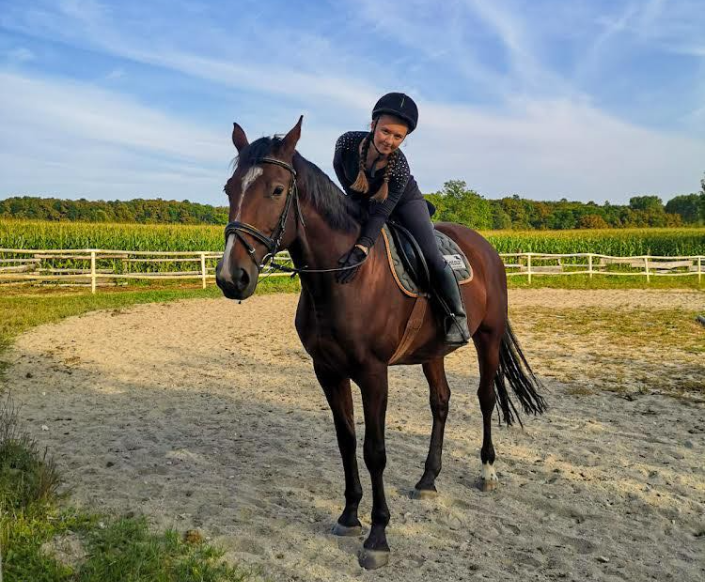 Ena Mijatović
Suzana: I would like to praise Ena that, in addition to helping with the care of animals and performing therapeutic riding, she also helps with her photographic knowledge and skills, so she often takes photos for the association. I believe that many have knowledge and skills that can help, it all depends on what one sees himself in, but it is certainly possible to find a suitable place for everyone.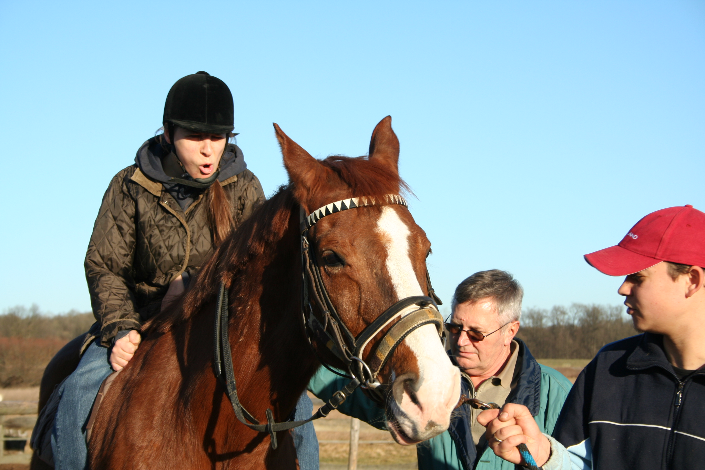 In what other ways do you involve the community in your work, and what does that bring you?
Suzana: The community is involved in our work in different ways. For example, students of the Faculty of Veterinary Medicine and Kinesiology sometimes do internships with us, and employees of the DM store come to volunteer with us as part of corporate volunteering. Recently we have been establishing cooperation with local schools and developing projects for quality spending of children's free time (in nature and with animals). In addition to internal satisfaction, this brings greater visibility and appreciation of the association's work in the public, thus increasing the number of potential users who get involved in our activities and potential donors.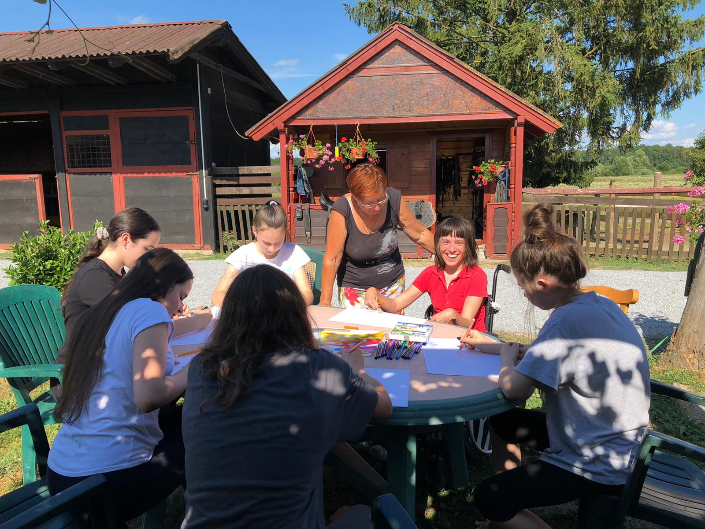 The association also operates an online psychological counseling center for children and young people. Tell us more about it.

Suzana: The online psychological counseling center is part of the project funded by the Ministry of Health, "Psychogym - improving mental health through sports activities." When applying for a public competition, which was partly focused on mental strangulation, we decided to supplement our regular horse riding activities. Although riding in itself has a positive effect on mental health (bonding with the horse and developing trust, strengthening self-confidence, etc.), the competition was announced at a time when everyone was talking about the negative effects of the COVID-19 pandemic on the mental health of children and young people, so as a response to this problem and additional contribution to the effects of the project established an online psychological counseling center. All inquiries in the online counseling center are answered by a master's degree in psychology employed in an elementary school who has gained experience working with children and young people. The online counseling center is anonymous, and it is accessible to children and young people from different parts of Croatia and the region. They can apply for the counseling center via web form.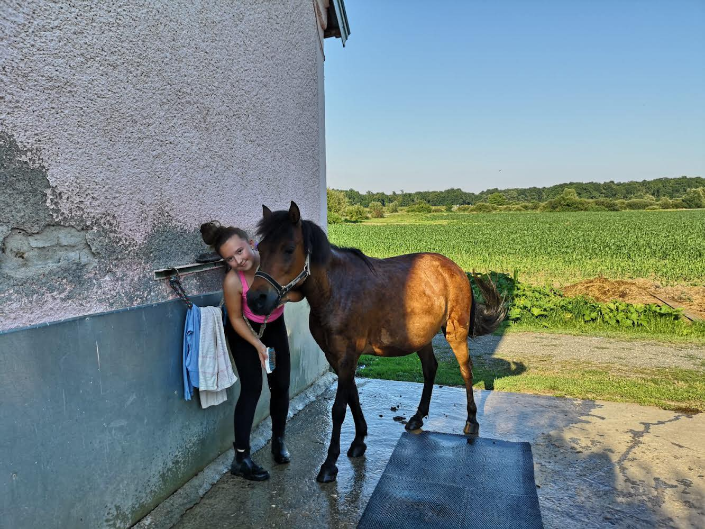 Do you cooperate with other non-profit organizations, associations, and foundations, and in what way?
Mladen: We cooperate with other associations, mostly with associations focused on working with people with developmental disabilities. Such cooperation allows us to exchange knowledge and experience to approach our users more professionally and ask each other to participate in different activities. As there are other animals on our farm, apart from horses, and most of them are adopted animals, I would like to emphasize the cooperation with the German foundation Pfoten Life eV, which provides support in the care of abandoned animals. Thus, thanks to their monthly financial support, we were able to adopt the donkey Mija, who was bitten by dogs and had severe injuries, and after treatment at the Faculty of Veterinary Medicine, he found a home on the property of our association.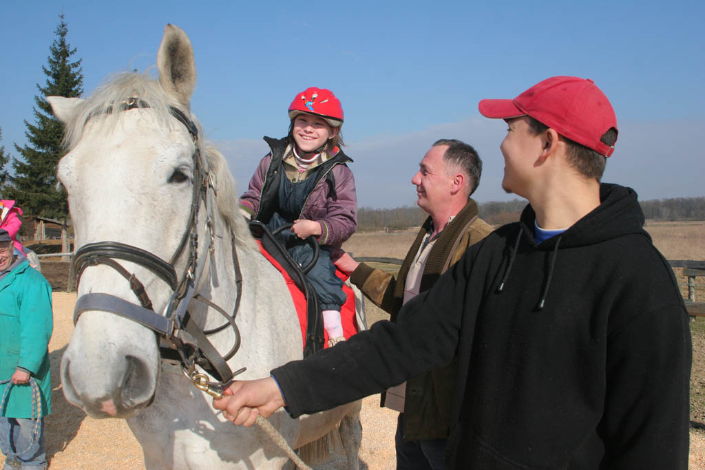 In what ways do you think the Association for Therapeutic and Recreational Riding "Nada" contributes to the development of philanthropy in Croatia?
Suzana: The association contributes to the development of philanthropy by finding ways to free therapeutic riding lessons, which is very important for children with disabilities and their parents, who are often burdened financially and with various life problems. In the previous questions, you asked us about volunteering in the association, which is also one of the contributions to the development of philanthropy. Through volunteering, the chain of people who are ready to donate their time for others expands.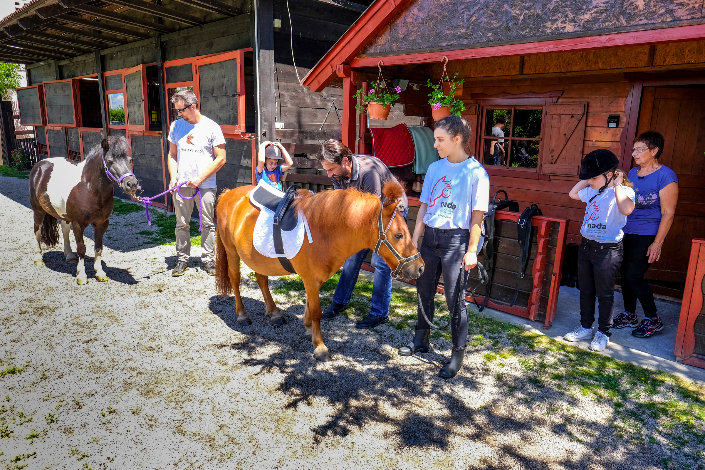 What are the biggest challenges you face at work?
Mladen: We are in a small community that gravitates to Zagreb, so because young people from Vrbovac go to Zagreb for education and later often find employment there, it is sometimes difficult to keep volunteers or find employees who would be willing to stay here for the long term.
Suzana: Related to that, one of the challenges is financing through projects. Projects are mostly one- or three-year, so this is when someone can be offered employment, with the possibility of more extended engagement if new projects are approved. However, since everyone strives for certain security, they choose jobs that offer them long-term security. Working "from project to project" in the non-profit sector is often acceptable until a more stable business opportunity appears. To face this challenge, we should definitely use the knowledge we gained by participating in the first fundraising education for non-profit organizations in Croatia, "Yellow Dot" (many thanks to the organizers and educators). Still, it takes time for us to get used to such activities and for the fundraising culture to fully come to life in Croatia.
What are the biggest successes that the association has achieved so far, and what do you still want to achieve?
Mladen: The biggest successes are that we managed to make riding lessons free for children with developmental disabilities and for all other citizens who want to learn to ride and do recreational riding. We consider every progress of children - a contribution to improving their health and emotional state and improvement in socialization - a success. But we still want to achieve a sports and recreation center with a closed riding hall, where we would continue with the previous activities, but also design new ones, and through which we would make riding available to a large number of citizens.