Alternative Girls' Center since 2013 has been working on the promotion and protection of women's and human rights of marginalized groups, with a particular focus and concern for the rights of young women and girls. 
The Alternative Center supports young women and girls through programs to prevent gender-based violence and programs of integrated security, mental health, digital security and privacy, and peace women's activism. The organization also encourages them to think critically and helps them develop their self-consciousness. 
Jelena Memet, Director of the organization, and Anita Pantelić, Program Coordinator, told us more about the work and activities of the organization, community support, successes, and challenges they face. 
How was your organization established? What changed from the beginning to this day?  
Jelena: AGC was founded in 2013 with the idea of creating a safe space for girls and young women where they can exchange experiences and views, educate themselves on topics not available to them in official educational institutions and thus empower, develop critical thinking, be active members of society. One of the reasons we started AGC is that at the time of our founding, there were not many feminist organizations focused on empowering girls and young women. Therefore, not many young women were socially engaged in women's rights issues. In addition, we wanted girls and young women to have space for empowerment and education, especially in the prevention of violence against women and peace policies. Then 8 of us gathered around this idea and founded an organization. 
Anita: The Alternative Girls' Center was established in 2013 in Kruševac. It was founded by young women, longtime activists in the field of women's rights. Since no organizations were dealing with the rights of girls and young women at the local level, the organization's mission was to increase the visibility of the problems they face and point out their needs. In that sense, the organization focused its work on the issue of gender-based violence suffered by young women and girls. Another important thing was to influence the creation of safe spaces for the exchange of experiences and knowledge and support their creativity in various fields. Through numerous activities carried out by the organization, young women and girls were encouraged to have a critical spirit and activism through nurturing the principles of women's solidarity and care.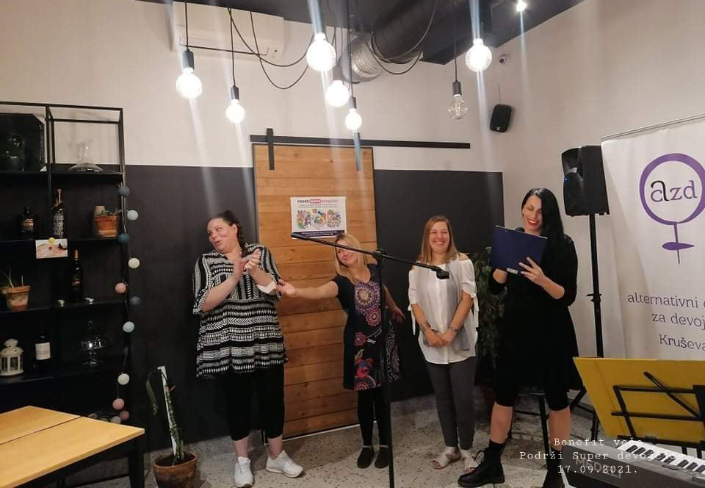 What was your motivation to work in the non-profit sector? 
Jelena: My personal experience is the first thing that motivated me to deal with the prevention of violence against women, to contribute to educating girls about the occurrence of violence, to be able to recognize violent forms of behavior in time, and to protect themselves. Also, I come from a mixed marriage and growing up during the war somehow determined me to engage in peace activism. Since I am one of the girls who did not have the opportunity to educate and develop their talents, this campaign is crucial to me and personally to contribute as much as I can to some girls.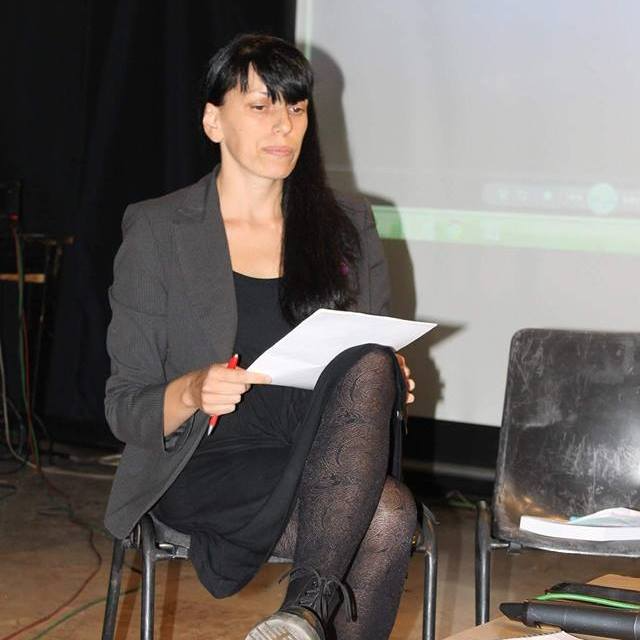 Jelena Memet, Director
Anita: My motivation is based on curiosity and the need to become aware of and then oppose various social currents that have a limiting or oppressive character. In that sense, I see working for the community as a challenge on the long road of changing myself and the society in which I live. 
Anita Pantelić, Program Coordinator
How did the COVID-19 crisis affect the organization's work? How much has the way you operate changed? What activities have you been most focused on in the past two years? 
Jelena: The work of the AGC has significantly changed due to the pandemic and the state of emergency. Due to our responsibility towards our beneficiaries, we try to organize most activities (meetings, workshops, pieces of training, public events) online. And our work in the organization focused more on online work, visibility on social networks, and communication with users and the community through social networks. This has its advantages and disadvantages. On the one hand, we have become more visible at the national level, and girls and young women from all over Serbia have the opportunity to participate online in our activities, on the other hand, it is more challenging to transfer knowledge and enable closer connections among girls. 
Anita: Covid 19 has negatively impacted our work by reducing opportunities for direct contact with the community, but at the same time took us into the digital transformation of work, through which we have progressed, opened new areas of work, modified methodology, and approached those target groups we were not before close enough.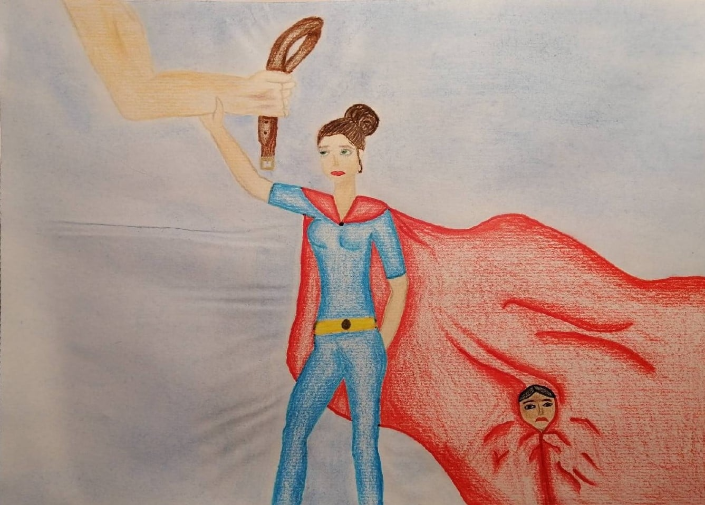 Which activities are you most focused on at this moment? 
Jelena: Our activities focus on empowering and educating girls, young women, and activists through several programs: Gender-BasedViolence  Prevention Program, Digital Security and Privacy Program, Peaceful Women's Activism Program, and Mental Health Prevention Program. We aim to improve the position of girls and women in all areas of society. In addition to these programs, we set out to develop a philanthropy program that will directly support girls in talent development. 
Anita: We improve our relationships with the community and strive to innovate our work in all areas. We need to understand the needs of our target groups and build sustainable alliances. We plan to improve the philanthropy program aimed at girls. We want to grow with our community, expand the team, and remain a team of activists who, above all, understand, motivate, and encourage change.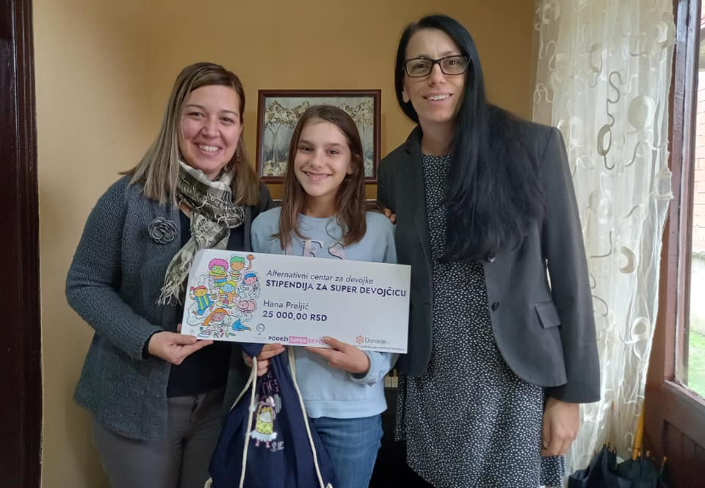 How is your organization funded? Which types of donors do you work with the most, and how? How can someone support your work? 
Jelena: We receive essential financial support for the work and maintenance of the organization and activities from several women's and civic foundations (Kvinna till Kvinna, Global Fund for Women, Trag / OAK Foundation, and Reconstruction women's fund). Since 2021, the "Support Super Girls" campaign has been supported by the local and feminist communities, so we have received support for scholarships for girls from individual citizens, companies, and organizations. 
Anita: Our organization is supported by various donors, such as the Swedish peace feminist foundation Kvinna till Kvinna, as well as the Trag Foundation, which supports our program of digital transformation, i.e., the fight against digital violence and strengthening the capacity of women's organizations. We have the support of the first feminist fund in Serbia, Reconstruction women's fund, and the feminist foundation Global Fund for Women, which supports our work with young girls, rejuvenating the women's movement and involving young women in activism.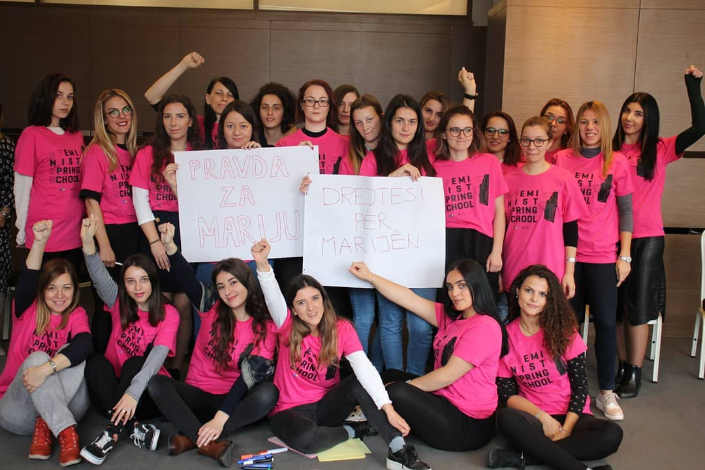 Your fundraising campaign "Support the super girls" was rated as one of the most interesting in the previous year. What is the secret of its success, given that you managed to collect 3.5 times more than the original goal? 
Jelena: I am not sure that there is any particular secret. When something is done dedicatedly and from the heart to give its results. We tried to set a clear and realistically achievable goal, created a clear and direct message, communicated with the community every day, tried to be as visible as possible on social networks, and included the community and the girls in the promotion. We all enjoyed working on this campaign, and it was important to the team. We could feel some satisfaction because the action could immediately give visible results - to support a specific number of girls in realizing their dreams and support parents in their struggle to provide children with an adequate education. 
Anita: Her secret is in a well-recognized and communicated need. Her secret lies in the team's simplicity and sincere motivation to make a substantial change and concrete contribution. It is important because of its donors' general solidarity and care. It is significant because it has shown that it is possible to gather around something that is not necessarily related to humanitarian but to development. It is important because it supported the idea of care prevention and personal and collectivist growth.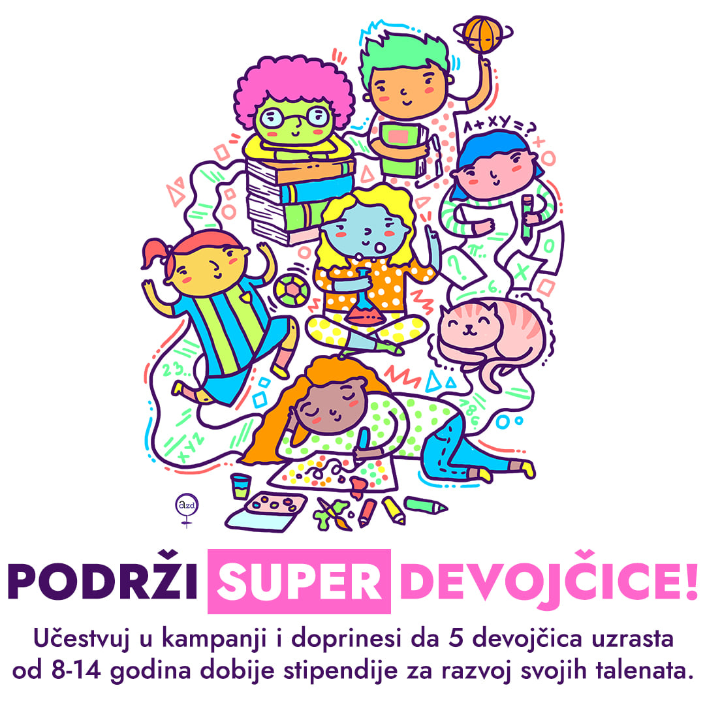 In your experience, to what extent is the community willing to support feminist organizations and issues related to women's rights and women's activism? Is it harder to get the support of citizens and companies than when it comes to organizations that deal with some other topics, and why do you think that is the case? 
Jelena: It is more challenging to gain the trust of the majority of the population, as there are various imposed prejudices against feminist organizations. It is harder to gain confidence and funds, and we did not even try to raise funds in this way until this campaign. This campaign was specific in that it was clearly and transparently aimed at improving the position of girls, we clearly emphasized the social context in which most citizens live, so in that sense, this was a real need. In addition, transparency is crucial to achieving and maintaining the local community's trust, and we try to do everything transparently. 
Anita: If informed, the community is ready to support these issues. The principles of equality, honesty, and understanding must be nurtured in communication. Consistency and confidence that support will not be abused are essential. It is undoubtedly easier for humanitarian organizations to gain support, which does not mean there is not enough space for other ideas and actions. We believe in society's capacity "not only to heal but also to develop." 
How does the Alternative Girls' Center involve the community in its work? What does it bring to you? 
Jelena: Our community is involved in various ways in our work, which through participation in our activities and later, the generations of young women we empowered today are active members of society, in academia and various civic and environmental movements, and contribute to the betterment of society, which is our vision. 
Anita: The ways of our work have changed and improved over time. There were periods when we were more or less successful. The basic principle in our work with the community is volunteerism and understanding. We do not measure or validate "contributions." We are guided by the belief that everyone is doing the best they can at a given moment. We are open and accepting, which leads to reciprocity in relations with the community.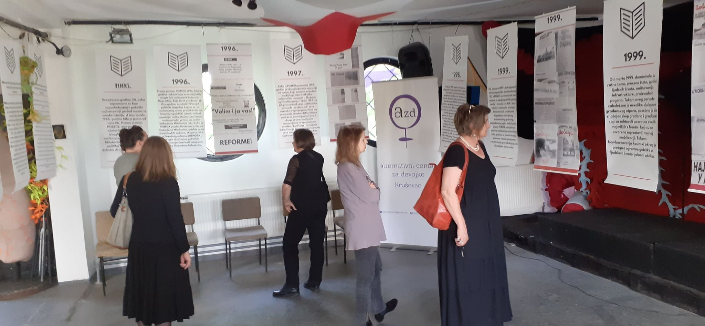 How do you think that the Alternative Girls' Center develops philanthropy, first in your local community and then at the level of Serbia? 
Jelena: First of all, through the development of philanthropy through the specific campaign "Support Super Girls" by increasing the visibility of systemic discrimination against girls/women and poverty in our society. When we raise citizens' awareness, we help them get involved in change and contribute to that change through their participation. 
Anita: It contributes by affirming small, spontaneous actions of support and spontaneously bringing together different actors in small solidarity actions. It also contributes by inspiring an approach that combines activism, the issue of equal opportunities for girls, human rights, entertainment, technology. Classic models of support, money or food boxes are mostly known in our local community. We have contributed to the transformation of that belief, inviting people to contribute through the platform.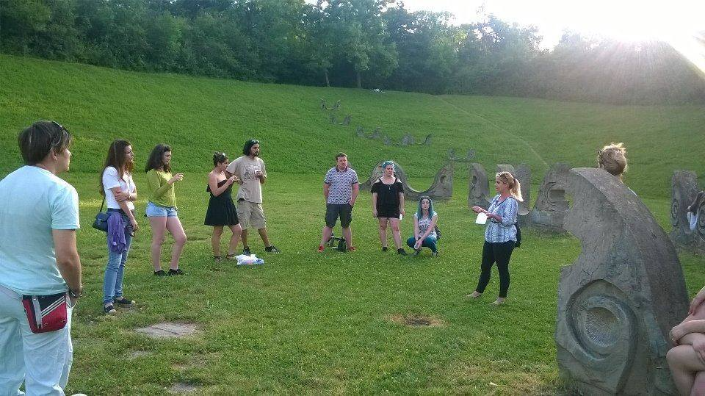 What are the biggest challenges you face in your work? Can you single out some specific challenges to organizations that deal with issues of women's rights and women's activism, which some others may not face? 
Jelena: Our biggest challenge is the socio-political context we currently live in. We are aware that we live in a very patriarchal, conservative society and have been facing severe detraditionalization in the last 30 years. This dramatically affects women's rights and the rights of girls, and our work itself, which is taboo and stigmatized in various ways. 
Anita: The challenge is to break down prejudices about the civil sector as foreign mercenaries and persons who do not work for the benefit of citizens. De-tabuing our position in public, establishing trust and support from institutions.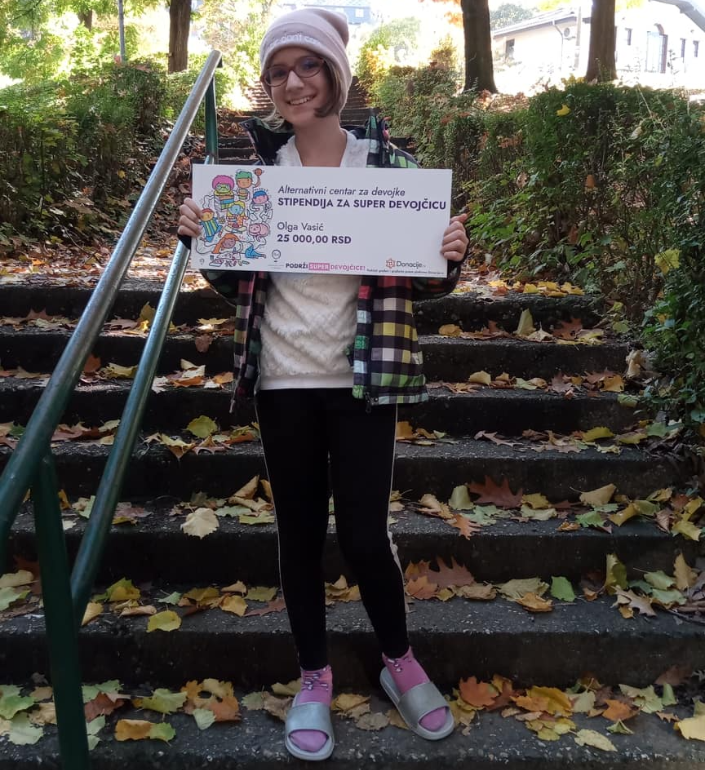 What are the biggest successes that the Alternative Girls' Center has achieved in its work so far, and what do you still want to achieve? 
Jelena: In addition to all the challenges, we have had several significant results in our work for these nine years. From our founding until today, many generations of girls and young women have passed through our activities, who are still actively contributing to social change. One of our successes is the contribution to peacebuilding through the continuous organization of the Feminist Spring School, which connects young women from Kosovo and Serbia for seven whole years and thus contributes to breaking down prejudices and dialogue. We have been dealing with digital security issues for six years, and we are actively empowering activists of the women's movement in the region in this area of activity. We would especially like to emphasize the campaign "Support Super Girls" as the latest form of support we are proud of. In the future, we want to expand the areas of our work and increase the team to be more visible and efficient. 
Anita: The tremendous success is not giving up the personal and collective "path of recovery." The greatest hits are small, personal transformations and shared moments of joy. The greatest success is the process of mutual empowerment of young women and girls, which always inspires and motivates us.