They started as an informal Viber group, and today they are a recognizable humanitarian association with thousands of supporters. They believe that one good deed can change someone's life, and the phrase guides their daily work Think good, do good, hope for good!
For their good deeds, they are recognized all over Bosnia and Herzegovina. In the new humanitarian crisis caused by the earthquake that hit Turkey and Syria, they continue to carry on their charity and organize actions to support the bereaved.
More about the Association's current and future charities Sanin Ramezić, president of the Association, told us.
How did the DOBRO.BA Association come about? What idea did it all start with? How did your mission develop?
Sanin: From an informal Viber group, today we are an Association that realizes its planned activities with the great and indispensable help of good, hardworking, noble, and honorable people.
The area of ​​our activity is the state of Bosnia and Herzegovina, with a focus on helping people in need, sustainable return, and developing communities of people who prioritize their own homes but also work that will provide their families with a decent life and existence.
The founders of the Association form the foundation of  DOBRO.BA want to be of use to others, to the entire social community, and to be an example of the development of Bosnia and Herzegovina through humanitarian action through good and honest socially responsible work.
VISION: The association DOBRO.BA was founded to continuously provide socially responsible humanitarian work based on the highest human values, benefit socially and materially vulnerable people, support young people, and follow trends and development of modern society.
MISSION: The citizens' association DOBRO.BA is based on the values ​​of good, knowledge, and community development in a broader sense, with carefully planned activities, civic initiatives, and socially responsible humanitarian work. We want to enable our returnees to create preconditions for a decent life in their home and solve existential issues through their work. Enable young, talented people to attend school and acquire new knowledge and skills with financial and material assistance.
Our slogan is: Think good, do good, and hope for good!
Today, that initial Viber group of a few people has over 2,000 members, and we are incredibly proud that the general public perceives us as an Association they trust.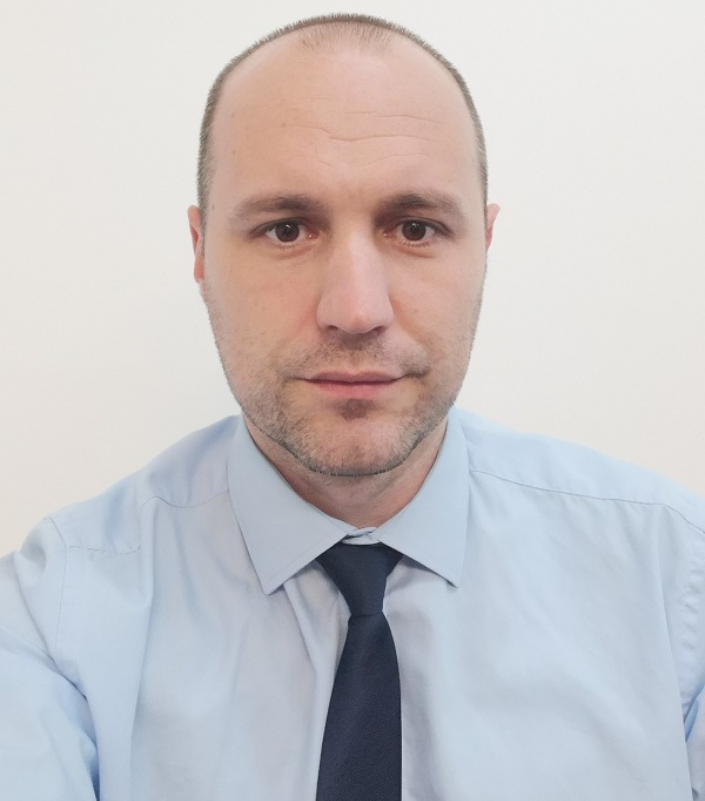 Sanin Ramezić
What was your motivation for working in the non-profit sector?
Sanin: My motivation is the greater good, the good of the wider community, the need to do good that genuinely fulfills a person, socially beneficial work, and long-term help to people in need.
I've been in that sector since my student days, and the idea of ​​doing good is something you can't distance yourself from once you start and see all the fates of the people we help.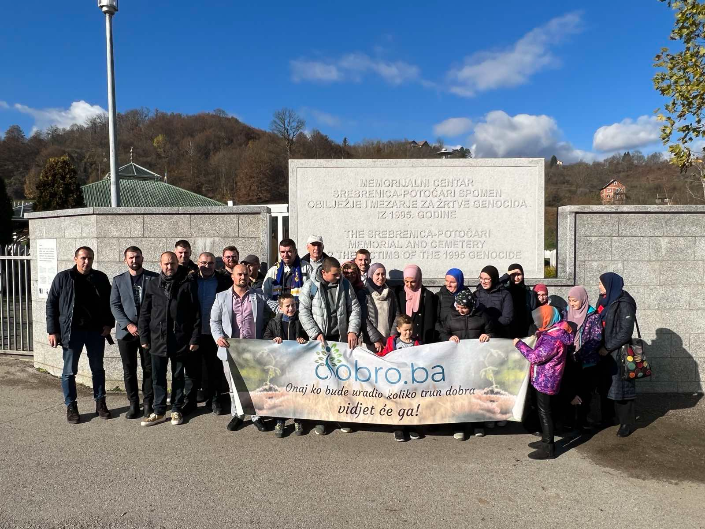 How is the DOBRO.BA Association financed? Which types of donors do you cooperate with, and in what way? In what ways can those who wish to support the work of the organization?
Sanin: We are financed primarily by donors - good people who selflessly help our actions and scholarships for students in need and from membership fees paid by members of the Association.
In addition, we apply to all Public Calls for which we meet the conditions, so part of the funds also come from that side.
We also organize actions to help people in need on our FB page and Viber group. In this way, everyone who wants to help can join the actions.
Permanent donors unrelated to actions support the work of the Association and scholarships for pupils/students on an annual level for pupils/students (who commit to it in a yearly contract). We also have donors who, unrelated to a specific beneficiary, allocate money for the Association's work or for the Scholarship Fund when they want it and according to their capabilities.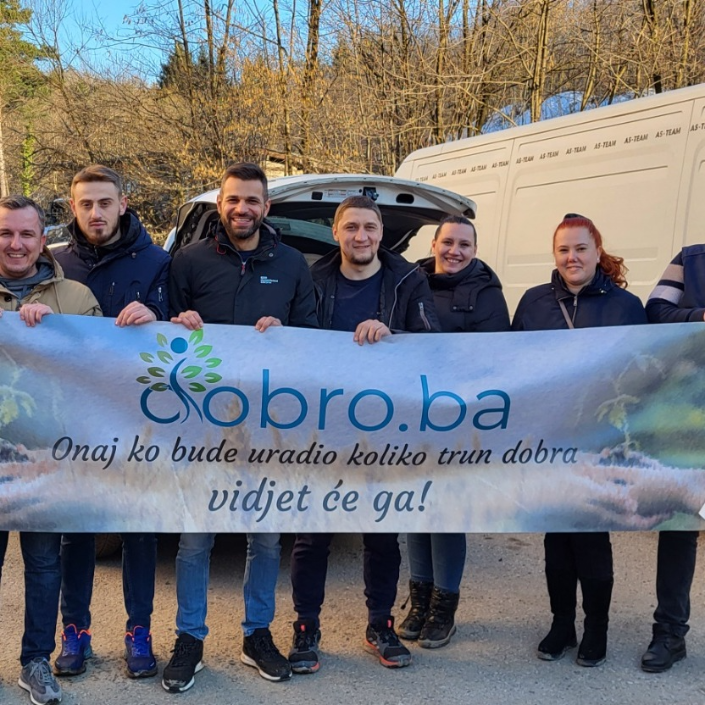 What activities are you most focused on right now? What are the most important plans and goals you plan to realize in the future?
Sanin: Currently, we are most focused on the action to help the people of Turkey and Syria by donating aggregates, heaters, and heat guns because they need them most now.
And for the future, we plan to help as many people in need as possible - so we don't have to turn anyone away. To be as transparent as possible in our work because that's how we build public trust and enable more donors and friends to get involved in our work to have a greater and better promotion of GOOD.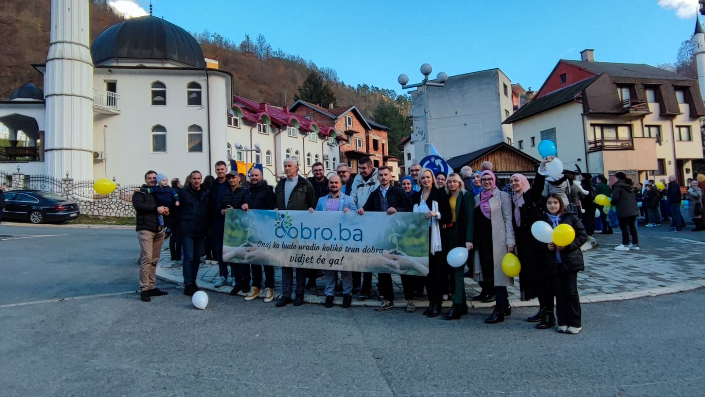 You responded urgently to the crisis caused by the earthquake in Syria and Turkey and launched a support campaign for the vulnerable. Tell us more about it and how those who want it can support the campaign?
Sanin: Yes, we got involved right away, of course, because it aligns with the mission of our humanitarian work. We start from ourselves, aware that we once needed someone's help and depended in many ways on other people's kindness.
Anyone interested can find out about everything we do through our social networks, and there are always listed all the ways anyone can help if they want to.
Our FB page:Dobro.ba | Facebook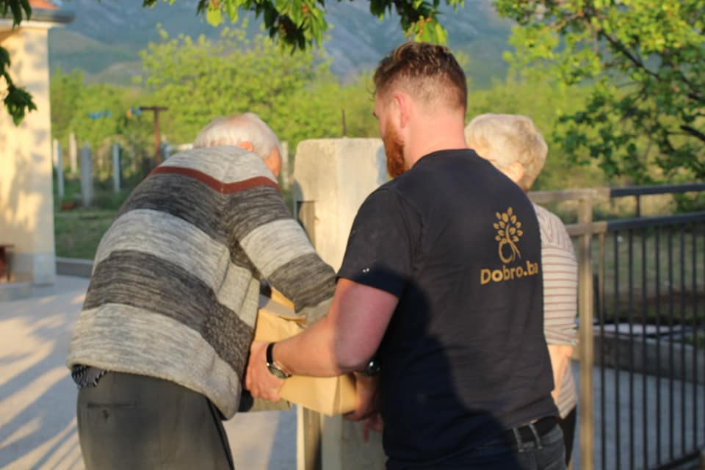 What are the biggest challenges you face at work?
Sanin: The biggest challenge for me and the management of the Association is to take time away from my daily duties to help others, which is an inseparable part of the Association.
We also often encounter the support of competent institutions in our basic operational needs. Still, we will not complain too much. We have been working and pushing our story for years regardless of all obstacles and will continue to do so.
With the support of good people, all challenges are easier to overcome.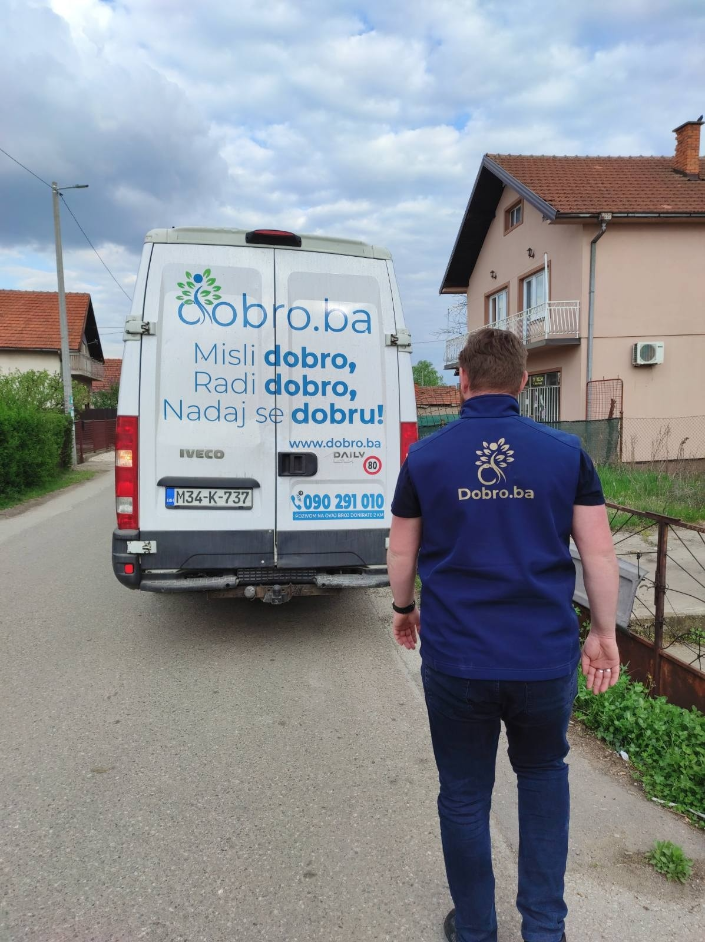 In what ways does the Association DOBRO.BA contributes to the development of philanthropy in Bosnia and Herzegovina?
Sanin: Primarily through scholarships, because we believe that when these children grow up and get a job, they will give back to the community what they once received from it because through the educational assistance, they are now receiving, they develop a sense of the importance of philanthropic work.
Another way is through the actions we organize, which are very transparent. Because we document and publish everything, we set an example to other members of society that they should not ignore the natural human need to help others and that this is a genuine and important satisfaction for everyone.
If we encourage just one person through our work to help someone (he doesn't have to do it through us at all), we are delighted, and we know from experience that there is always more than one person who joins us in all our help actions, as well as in scholarship.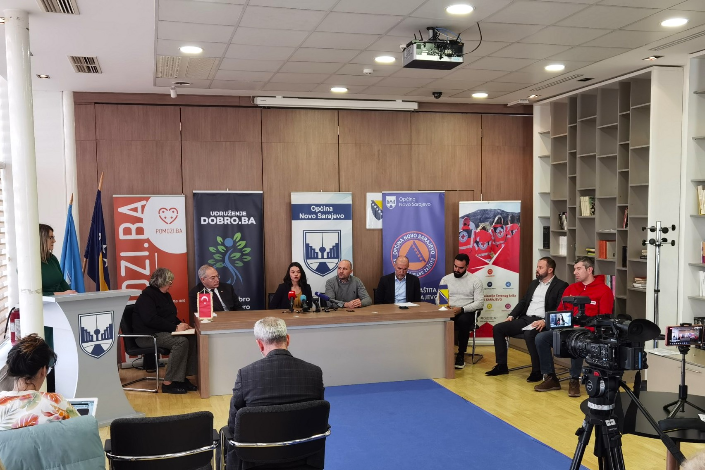 What are your most significant successes in your work, and what do you still want to achieve?
Sanin: Biggest successes: Over 140 scholarship recipients and the trust of donors and the public.
We started with a couple of enthusiasts going to the field and visiting families in need to see how we can help them concretely, and now we have over 2000 members in the Viber group who see all our posts and follow and support all our actions.
What we want: For people to recognize the values ​​of goodness, to get involved in any way - because each of us can somehow help someone and thus make life more beautiful and joyful for all of us.
Doing good is a magic that takes hold of you and fills you in the most beautiful way possible, and then, you cannot imagine your life without that good - we truly want to awaken that in every person we can reach.