Serbian citizens most frequently donate to support health care, especially individuals and families that need to raise money to receive expensive treatments abroad. To help, public figures and influential individuals use their sway to motivate their communities to get involved, donate, and help raise the needed resources in time.
Our research data shows that since the beginning of this year the foundation "Budi Human" raised over 9.5 million Euros in donations for the treatment of people, mostly children, with serious conditions.
At the moment, humanitarian campaigns for three children with spinal muscular atrophy (SMA) attracted the most attention of the public. The goal of the campaigns is to raise almost two million Euros for each of them as soon as possible. So far, many people joined in and it's most likely that you already took part in one of the many fundraising activities organized to help Anika, Minja, and Oliver.
Today, we chose several stories talking about creative ways in which individuals, mostly through social networks, motivated their communities to donate and give these kids a chance for recovery.
Big humanitarian giveaway
Instagram educator @vera.stevanovic.ludus organized a big humanitarian giveaway with the support of over 80 business profiles on Instagram. Those who wished to participate in the online giveaway first had to donate via SMS for each of the three children, Anika, Minja, and Oliver, and e-mail the screenshot as proof. The prizes included products and services of companies that supported the initiative, such as workshops, mentoring, e-books, courses, footwear, clothing, jewelry, meal plans, beauty treatments, and much more.
Artists in action
Many artists and designers made their contribution to humanitarian causes by donating the proceeds of their artwork and services to children in urgent need of medical treatment.
Recently, friends and colleagues of late Srđan Sulejmanović Suki, photo-reporter for the news agency EPA, organized an exhibition of his work in art gallery Progres that was open for the public until the 20th November. After the exhibition ended, they decided to put the exhibited photographs on sale and donate all the proceeds to the account of Anika Manić.
The photographs will be on display until 30. November, in Progres art gallery on Knez Mihajlova street in Belgrade.
Brand identity designer Slaviša Đuković launched his own initiative for Anika—charity sale of animal-shaped logo designs. For more information, visit his Facebook page.
Artist Masa Ljujic also gave her contribution to the same cause by putting one of her paintings on sale on Twitter.
Sanja Ćopic, better known to the Instagram community by her account name @copiranje organized a humanitarian giveaway. Those who wish to take part and win a unique, hand-painted jacket first need to send two SMS messages for Anika's campaign.
The humanitarian acts of the Twitter community
On his Twitter account, Political Scientist Nikola Parun sent an open call to his followers to donate for Anika Manic's treatment. He tweeted that if 20 people donate via SMS for Anika's campaign within the next 24 hours, he will match it with 5.000 RSD, and if more than 50 people respond, he will double the amount and pay 10.000 RSD. However, the response of the community was far better than he expected. Over 700 people got involved and raised more than half a million dinars in just a few days.
Prema prvobitnom pozivu, Parun je napisao da će ako 20 ljudi u roku od 24h pomogne Aniki SMS-om 858 na 3030, uplatiti 5.000 na humanitarni račun dok će ako to uradi vas bar 50 tviteraša uplatiti 10.000.
Playwriter Siniša Kovačević, also got on board to help Anika, Minja, and Oliver and organized a charity auction for his home-made brandy on Twitter. TV Host Ivan Ivanovic was the highest bidder with the offer of 5.000 Euros, which were later evenly distributed and paid to the bank accounts of each child.
Another creative mind, Radenko Vujadinovic, had an idea to sell ten lambs and donate the revenue of 50.000 RSD to the accounts of several sick children.
Carpenter Mile for sick children
Famous humanitarian carpenter Mile joined in and organized a charity auction for the bunk bed he made. The idea came from two of his friends, one of whom bought another of his bunk beds in the similar auction held for Lana Jovanović and later gave them as a gift to her friend who couldn't afford them herself.
Extraordinary deeds of humane citizens
Milos Mijailović and Biljana Dragićević from Gornji Milanovac auctioned their 90-square-meter house, in the center of Rudnik for Anika Manić's treatment.
Spasoje Cvijetinović from America was the highest bidder with an offer of 8.000 dollars. He admits he doesn't expect to use the house much, except maybe after retirement. For him, the most important thing was to help Anika raise enough money for her life-saving treatment. However, he hopes to give her the house as a gift for her 18th birthday, so she has something to remind her of the two young people that renounced their inheritance to save her life.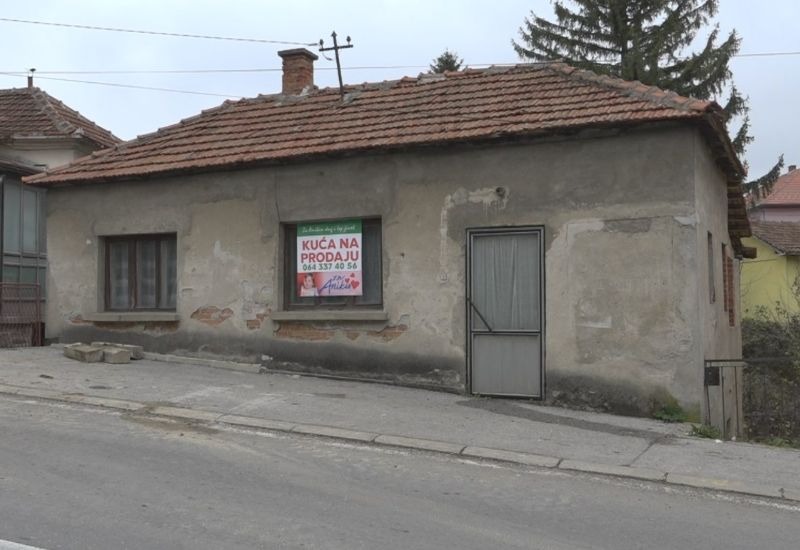 He also paid for the scooter that Ivo Car and his family put up for the auction to help Anika. In fact, he donated the money without claiming the scooter, leaving it to Ivo Car's family.
Likewise, Goran Janković sold his family car and donated the sum of 70.000 RSD to Anika's bank account.
Apart from the good deeds of these creative individuals, citizens from across Serbia continue to raise money for the treatment of sick children through the Facebook Budi human - charity auctions and Licitiraj za život. Group members use the pages to auction products and services, which can be won by donating to one of the charity campaigns aimed at sick children. Often, celebrities also take part, so it's even possible to bid and win a coffee with someone famous.
Conclusion
These stories are meant to show you that there are numerous ways in which people help those in need and inspire others to do the same. Therefore, we hope that one of these stories will motivate you to do good yourself or take part in one of the ongoing charity causes.
Also, if you've heard of a good deed or witnessed an act of kindness we didn't cover, let us know and we'll gladly write about it.