You've probably heard about the Donate a Computer action, initiative known in North Macedonia, as well as in the Western Balkans region.
In our new interview meet Borche Stamenov - founder and implementer of the Donate a Computer, and learn everything about his work and success of the action.
How was your initiative established? What changed from the beginning to this day? 
Borche: Donate a Computer (#ДонирајКомпјутер) is a self-initiated action founded at the end of 2016 in Kavadarci. It has started as an idea to give away used computers without the intention of becoming what it is today, an initiative known throughout the country and beyond. From the very beginning until now it has not undergone any changes. The way I work, even though I do the whole initiative on my own, there is no need to change it because it works flawlessly.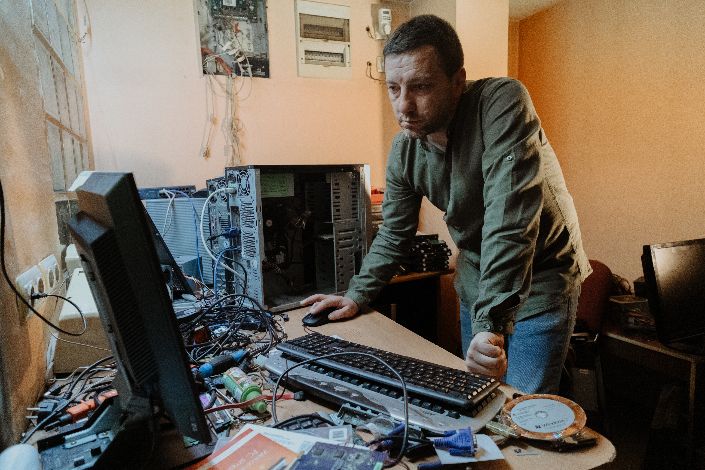 Photo by: Krste Shupev
What was your motivation to work in the nonprofit sector?
Borche: My motivation will always be to help where there is a need. With my knowledge and the time I have at my disposal, I want to be useful to society by contributing to the reduction of social inequality and poverty. Macedonia is a welfare state with a large number of families living below normal standards. Exactly this class of citizens is the target of #ДонирајКомпјутер. By showing proof of social status, the family gets a fully functional computer that does not have to be returned. The feedback that the action receives is sufficient motivation.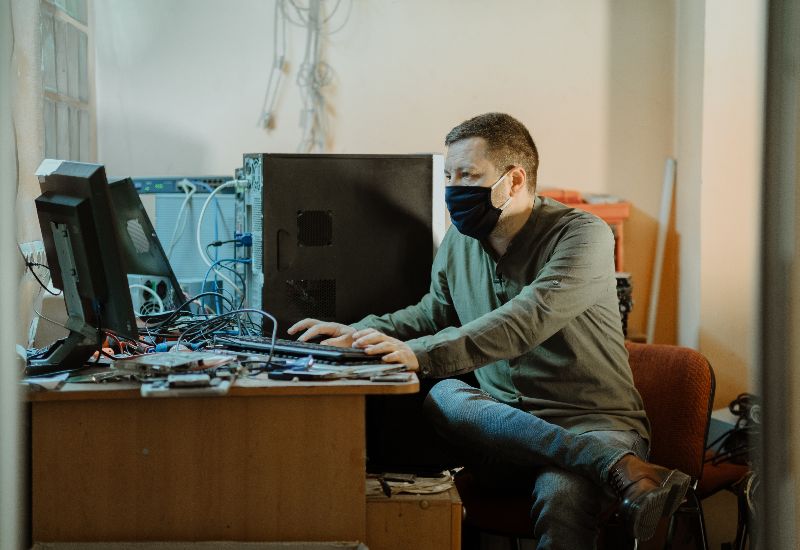 Photo by: Krste Shupev
How did the COVID-19 crisis affect the organization's work? How much has the way you operate changed? What activities were you focused on recently?
Borche: The COVID pandemic and online education have dramatically increased the demand for computers. Thus, the main emphasis was placed on the activity of seeking new sources for computer donations, arranging them, and further delivering them to the end-users. Fortunately, many individuals and companies responded to the #ДонирајКомпјутер call. It worked literally in "three shifts" to cover as many families as possible in a short time. The way of working remained the same. Honest communication with everyone whether they are applicants or donors. Donate а Computer is divided into "seasons" by me as its founder and implementer. Each season lasts 100 computers. For example, the first season lasted 3 years. Unlike the first, the next 6 seasons lasted 1 year. In other words, in less than 1 year I managed to assemble almost 600 computers. To check, sort, pack, and send them all over the country. So far we have donated exactly 667 computers across the country and another 40 are in preparation.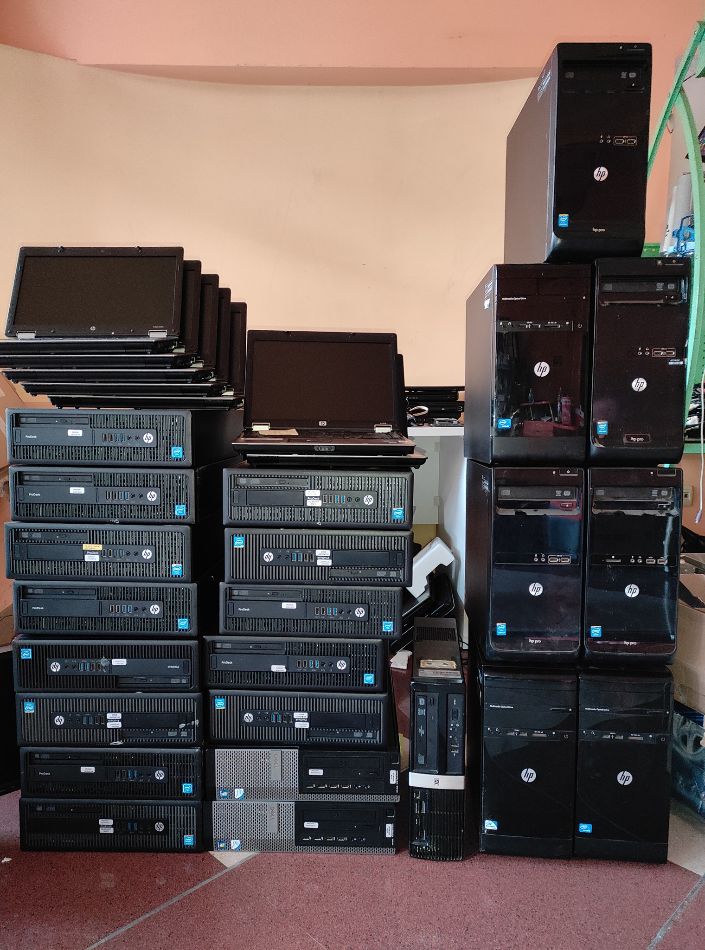 Which activities are you most focused on at this moment?
Borche: I am always focused on the search for new donors. I am currently negotiating with several companies that want to get involved with a contribution to our initiative. I also receive support from FFM (Football Federation of Macedonia) which wants to donate sports equipment in my packages. Our larger software company wants to provide those children with free learning of a programming language or course of their choice. The possibilities are only expanding, and Donate a Computer grows into a serious association that aims to improve the lives of all citizens.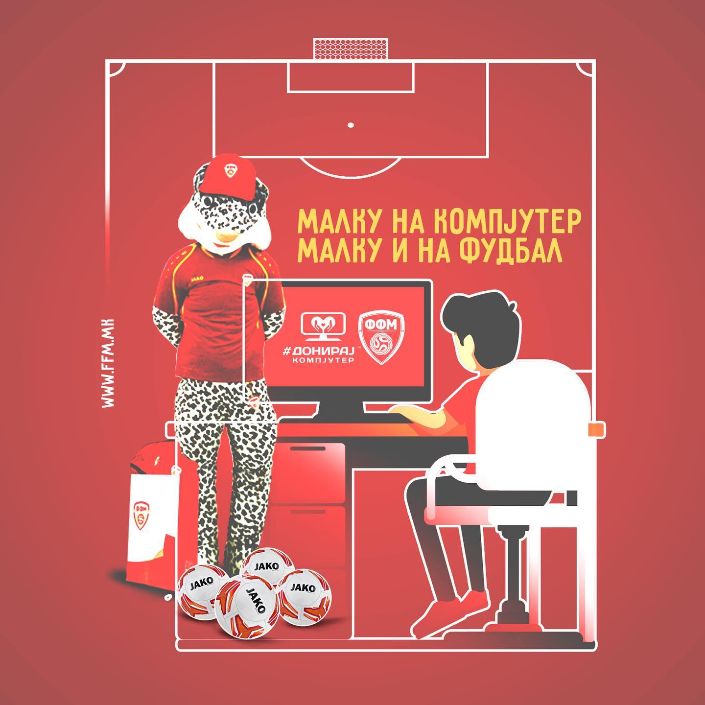 How is your association/foundation/organization funded? Which types of donors do you work with the most, and how? How can someone support your work?
Borche: That is the most interesting part of the whole initiative. In its five years of existence, Donate a Computer has not spent or earned a single penny. Everything is in the sign of donations. The collaboration network I have developed does not require any resources. Incoming donations are checked for correctness. What is used is set aside and used to upgrade subsequent donations. The waste that remains through a company that deals with the collection of electronic waste is properly disposed of and destroyed and thus my initiative is green and helps to protect the environment. The donations that I send to the end-users are delivered free of charge with a cargo service for which the company Eco Logistic Service from Skopje is responsible. Even the website I use is a donation from Algorithm High School. The biggest donors are the citizens themselves who constantly send computers that they no longer use. Among the larger companies with which I have quite successful cooperation are Endava, OneInsjad, Alokate Sofverver, Kipi, 3HfH, the EU Delegation in Skopje, the Embassy of the Netherlands, Klimi.MK, Symphony Solutions, Triglav Macedonia, Publicikum Invest, and many others. The establishment of a civil association Donate a Computer is in progress. In that way, I will create a team that will share my responsibilities. Then I will be able to expand my activities and normally ask for even more support.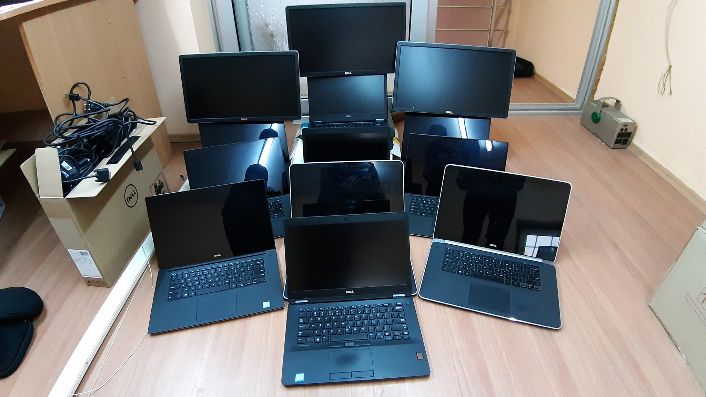 How does your organization contribute to the development of philanthropy in North Macedonia?
Borche: Donate a Computer, especially in the last year, has spread with great speed. My motto is to help whenever possible. Through my FB and Twitter profiles, I keep the initiative 100% transparent. I post for every computer where it came from and where it ended up. By doing so, I contribute to raise the awareness of philanthropy. And it is already visible. Proof is the huge support I have. Other people who donate computer equipment without prior consultation have already appeared under the same hash tag, and that is to be welcomed. There are those who want to arrange the equipment themselves and donate it by previously requesting data from Donate a Computer where at any time there is a list of registered families waiting for a computer. I can freely say that my initiative further contributed to the awakening of philanthropy in Macedonia.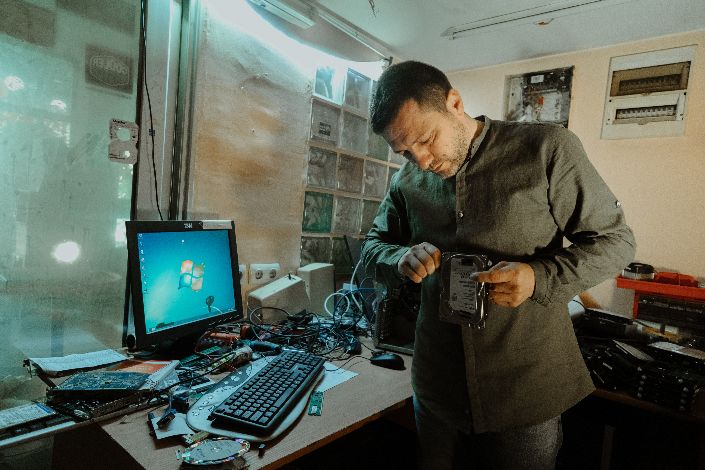 Photo by: Krste Shupev
Do you cooperate with other non-profit organizations? Can you tell me more about that?
Borche: I have cooperated with many associations and organizations in the country. Everyone already knows where to find computers for those who cannot afford to buy a new computer. In Skopje I collaborate with Project Happiness and Real acts of kindness. Together we have made about 70 donations to socially disadvantaged families. I have also collaborated with WaysToHelp several times. I have made about 30 donations with Terno Vas and 15 donations with the association Umilenie from Vinica. With Dimche Kanevce from Ohrid which provides me with data on socially vulnerable families from the Ohrid area, we have provided about 30-40 donations. The Association of Citizens - Zone from Kavadarci is also of great help to me, through which I receive donations from companies that need an official document as a confirmation of their donation. Rotaract Club Skopje has donated more than 40 computers. And the list goes on and on.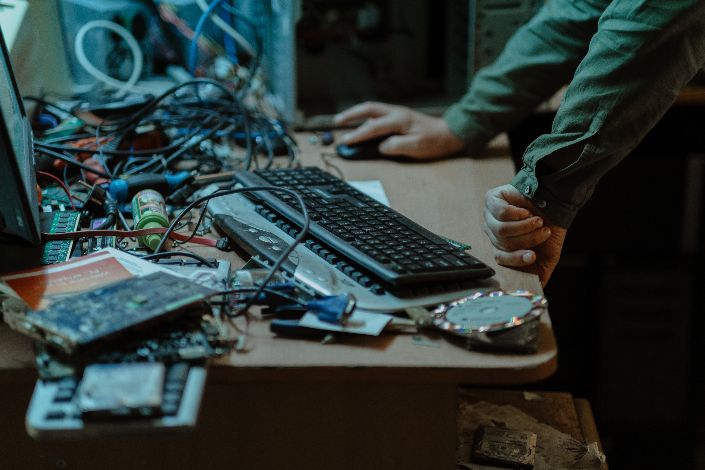 Photo by: Krste Shupev
What are the biggest challenges you face?
Borche: I have completed all the challenges I set for myself. My next is the one where we will not leave any child without a computer. I want each of them to have a tool for better education and to be equal to their peers. It may be a big bite, but I also have a strong jaw.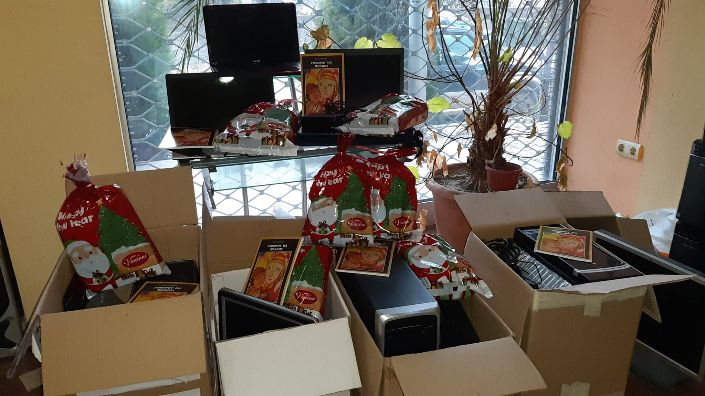 What do you consider your greatest success and what is next?
Borche: My biggest success is that I made something out of nothing. The next aim is to do something even bigger that Macedonia will be proud of.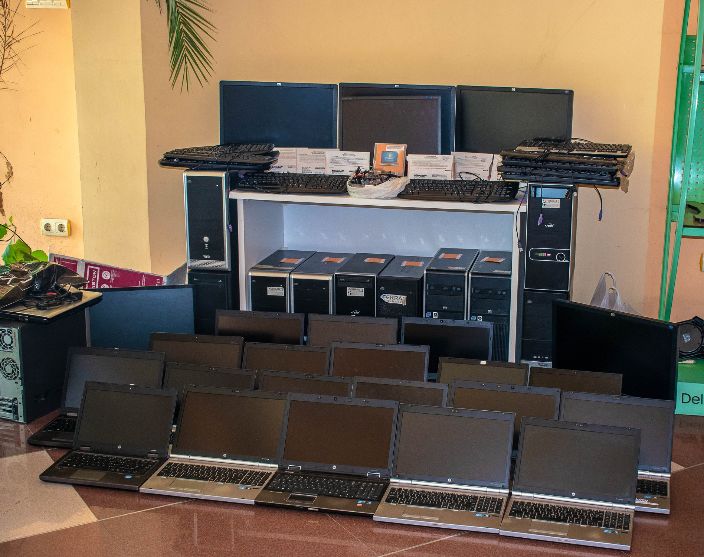 This text is part of the "Good Society" campaign, which the regional SIGN network conducts in Serbia through the Trag Foundation. The campaign deals with what is needed for a good society, how it is built, and whether it is the state's responsibility, media's, companies, civil organizations, or all of us.