The Parents Association gathers parents from all over Montenegro to influence positive societal changes together.
Parents work daily to meet the needs, protect and realize the rights of parents, children, and the family.
They support the most vulnerable children in their community and are very recognizable for their actions Let's share because together, we can do more and Be someone's Santa Claus.
Kristina Mihailović, executive director, Lepa Žunjić, program coordinator, Jelena Božović, a journalist on the portal Parents.me, Katarina Čarapić, coordinator of the Toy Store and Development Center, and Tanja Ašanin, program coordinator Dormitory classroom, revealed everything about the mission, work, activities, and plans of the Parents association.
How was the association Parents established? How did your mission develop?
Kristina: The Parents Association was founded on July 27, 2011, a year after the portal Parents.me was launched. The goal of this media was and remains to inform parents in Montenegro about essential topics for them and their children. A group of parents active on the portal forum Parents.me has decided to formally gather and register to translate their energy and desire to change parents and children's rights into concrete initiatives, proposals, requests, and actions. The idea of ​​changing Montenegrin society brought us together and still holds us together so that the family is provided with quality living conditions and the basic needs of its members are met in areas important to children and parents.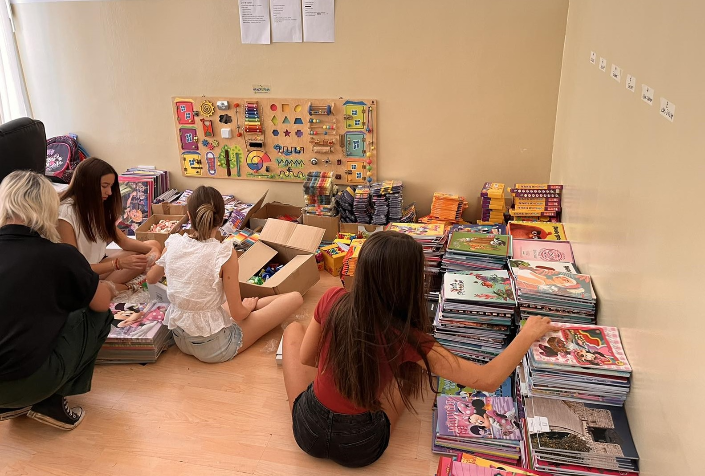 What motivated you to work in the non-profit sector and this type of engagement?
Kristina: Only desire for change. In our society, there are many problems that children and parents face, and changes are extremely slow or even non-existent. As a journalist and, at the same time, a new mother, I came up with the idea with my husband, also a journalist, to start a portal that will deal with those problems but will also be an address for informing parents in Montenegro. Civil society organization is a model that enables more flexible action concerning institutions and more significant commitment to the direct user and their needs. In addition, from this role, you see some things more clearly than when you work in public administration.
We chose the model to be the initiator of changes but also part of the team of changes when they start. Therefore, we are here to recognize the problem, criticize... and propose a solution and participate in its realization. In addition, we provide many free social services for parents and children that are not available in our system. It seems to some that because it is a non-governmental organization, the entire work process is much more relaxed and even less serious. It is exactly the opposite. After all, for the social services we provide, we go through the same licensing processes as, for example, institutions and their professional workers. We are precisely the address to which those institutions often refer parents to us when they need some kind of support and help.

How is the Parents Association financed? Which types of donors do you cooperate with, and in what way? In what ways can those who want to support your activities?
Kristina: The Parents Association is a large organization, with tens of employees and a budget of several hundred thousand euros... This is how we are perceived by not a small part of the public. We assume this because of our many activities, public presence, initiatives, and advocacy. And all that is far from reality. For now, we are an organization with a tiny number of people and a budget of around 100 thousand euros. We are financed mostly from projects and donations from legal and natural persons. We receive the least amount of money from the state and local administrations in contests for NGOs, even though we provide services that the state does not offer but should. We, for example, cannot apply to the municipality of Nikšić for money for NGOs and to provide finances for the service of the Toy Library and the Development Center in Nikšić because our headquarters are in Podgorica. It is in vain to explain that we are an organization that operates at the national level and that we cannot have headquarters in all cities. The municipalities have decided on the same rules, which is the case for most of them. We have been cooperating with UNICEF for many years, with whom we established our Parent SOS line, and we also implement the Caring Family program for parents. The other donors somehow change; they are not established, and we have not been famous for many projects so far. However, that didn't stop us. We worked and are working much more than we have finances, but we also recognize it as one of the key problems we must work on because it cannot last forever, and you cannot expand according to needs. That is why we will focus more on projects and securing sustainable financing. Companies have always been very important partners for us. The Association would not have existed long ago without them and the volunteers. From donations to equipping our premises for the services we provide, to money for the services we provide to parents and children... companies have just offered us.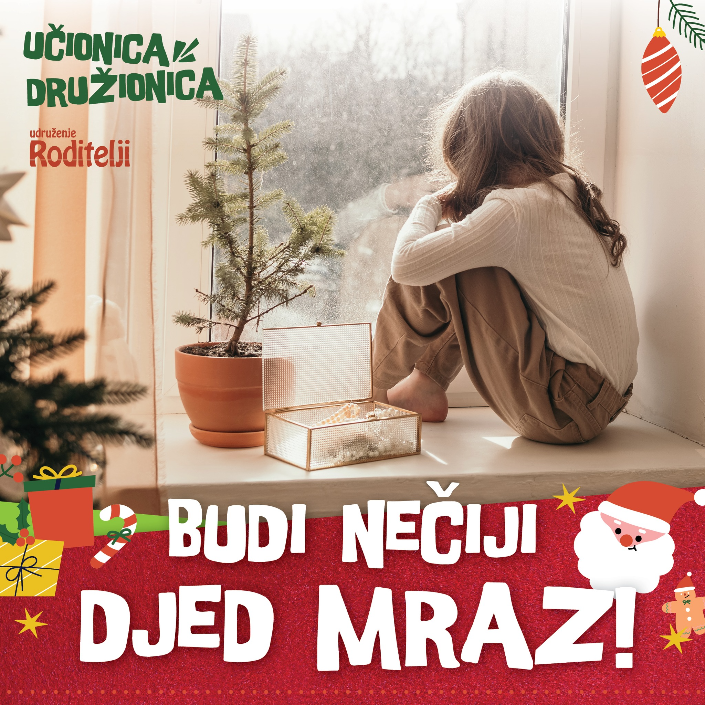 How do you come up with ideas for the actions you implement? Are there topics that are easier or harder to get community support for? Is there one you are most proud of?
Lepa: Most often based on the suggestions of parents. For us, parents and our daily contact with them are key to designing and planning activities. We try to include as many problems and challenges as possible because we cannot solve everything. Portal Parents helps us in this because through him, and given that every third parent in the country follows him, we gather the parenting community in our country. They recognize us as an organization that would help solve the problems concerning them and their children. There are, of course, the services that also allow us to have direct contact with parents and children, especially those who belong to vulnerable categories - they live in poverty, in single-parent families, and have experience with violence... In this sense, we are most often inspired by working directly with children.
I must admit that there are a few things for which it is easier to get support, not in the community but from the decision-makers, because generally, everything takes too long for our understanding. These are topics that should be the priority of every society, and if you have been convincing decision-makers for years to change some things for the better for children, then you wonder how deep the problem that society is in. One such example is the improvement of the protection of children from acts against sexual freedom or, in popular terms, from pedophiles. Since 2017, we have been proposing, persuading, and begging the Ministry, the Government, and the Assembly to tighten the penal policy, introduce a register of offenders, provide a monitoring system, and prohibit them from being near children... It took us a full five years for that. Finally, when the Law was changed, it was not applied. Those are devastating quotes.
You seem most recognizable by the action Share because we can do more together. What is the secret of the success of this action? What would be your advice to associations in the region who want to implement something similar?
Lepa: Yes, it is one of our most recognizable activities, which has been going on since our foundation. From then and today, we have been guided by the desire to help those families who need support when they need it the most - when they are preparing their students for school. Initially, we collected clothes and shoes for children and some basic necessities for the home. Given that the number of families on our records grew and their needs were different, we decided to concentrate on providing school supplies and other necessities for children that they need at the beginning of each school year. This action was created and existed solely because of our members' great desire to help other parents and make their children's challenging moments easier. The recommendation to everyone who wants to engage in this type of activity is that it should only be an additional form of support for vulnerable families in moments that require additional expenses, such as the beginning of the new school year. This type of one-time aid should be part of long-term support for children's education because education is a possible key to getting out of the circle of poverty.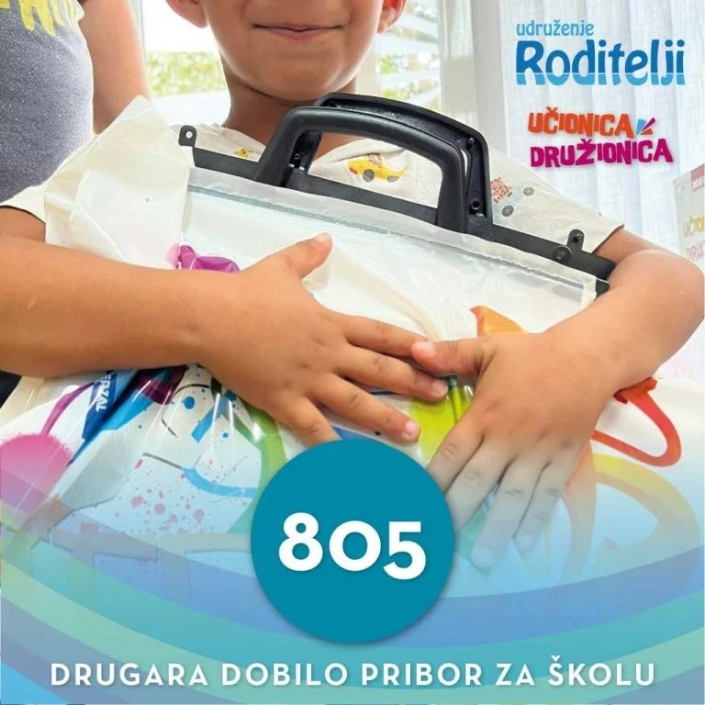 Your Association also stands behind the portal parents.me. How did you come up with the idea to start it? How challenging is it to develop the activities of associations and online media in parallel?
Jelena: We are particularly proud of that because this good connection with parents enabled us to let parents know about us, recognize us as an address they can and should turn to, and strengthen our voice. The portal classically deals with important topics for parents in a journalistic way, deals with their problems, informs them, and educates them, but also organizes various online lectures and interviews with interlocutors that are important to parents. Our social enterprise, Kreativa lab, manages the portal because it is a classic media, yet connected to a civil society organization. We didn't want to provide our commercial services through a non-governmental organization because we didn't think it was right, and that's why we founded a company that deals with the sale of advertising space on the portal and the organization of events/training. And that's how we finance ourselves, although not to a significant extent, we plan to dedicate ourselves to it in the coming period as well. Let's explain to the companies that advertise on the portal Parents.me contribute to the sustainability of our free services and services for children and parents.

What activities are you most focused on right now? What are the most important goals and plans you want to realize in the future?
Lepa: In the previous period, we recognized some weaknesses in the strategic planning and sustainability of the services, but also of the entire Association, so we also predicted in the Strategic Plan until 2025 that in the coming period, we will focus on internal reorganization and strengthening. We plan to completely reorganize and improve the Parents.me portal, dedicate a little more to our volunteers and their education and advancement, and develop various pieces of training and education to strengthen the parental role. Of course, we will advocate solving all the problems parents point out. As we usually do. At the moment, we are trying, for example, to point out that the children in our schools do not have heating, even though the winter temperatures are especially high in the north of the country.
How do you involve the community in your work, and what does that bring you? How can those who wish to become members of the Association?
Katarina: Parents are the main creators of our activities and plans. They suggest topics that we will deal with, i.e., the problems they face. About 1,500 parents call our parental SOS line every year. We have daily communication with them on social networks. In addition, we also very often ask them to provide us with information that we think would be important to us. We try to tell their stories in journalistic texts on the portal or podcasts. Volunteers (pupils, students, employees, professors...) who work with children from socially disadvantaged families in our Playhouses and Development Centers are essential to our community. Many citizens also participate in our actions, such as, I also want a snack, Be my Santa Claus, and the humanitarian action Let's share because together we can do more.
The Parents Association has two types of membership - active and regular. Most of our members (about 650) are regular members, and they have filled out the application form that can be found on Parents.me; a significantly smaller number (about 20) are active members - who devote their time to designing and implementing activities. In the coming period, we will focus more than before on encouraging parents to become active members, and we will also have special activities that dads should activate.
How do you assess the state of charity in Montenegro? What needs to be worked on to develop it even more? In what way do you think that the Parents Association contributes to the development of philanthropy in Montenegro?
Tanja: The picture seems very positive when discussing charities and people's desire to get involved in the many actions carried out. There are more and more actions, and it seems that many citizens want and want to participate. When they feel a sincere desire and need, citizens react. That is why it is important that those who call for donations be transparent, with a clear plan for spending and using them.
We should find a way to encourage charity. That the state provides various reliefs for those who want to help in this way, and not, as happens in some cases, even make it more complicated for them. Now and then, we wonder, for example, why students and student volunteers do not have some relief during their studies and education in points, for example? Thus, some incentive measures should exist.
We believe that precisely by encouraging volunteers to help children from socially disadvantaged families, but also by organizing the actions "I want a snack too," "Be my Santa Claus," and "Let's share because together we can do more" we show how important charities are.
What are the biggest challenges you face at work?
Kristina: They are mostly about finance and sustainability and finding a model that will allow us to implement everything we want. In addition, we would like to be faster with some changes. We are too slow and react too slowly as a society. We want some things done faster and better through cooperation with institutions.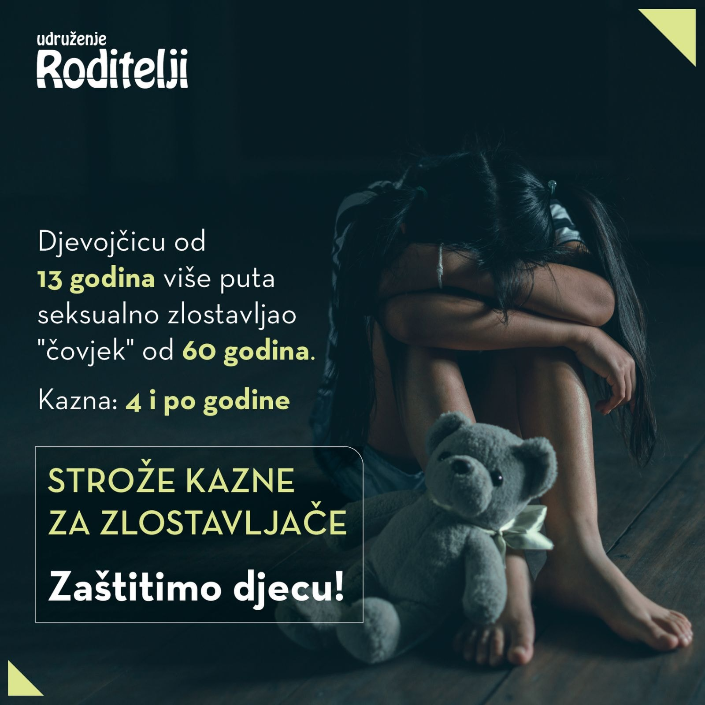 What do you see as the greatest success in your work, and what do you still want to achieve?
Lepa: And we are proud of a lot of things. Starting from the initiative/petition for the construction of new kindergartens, requests for better service in the maternity ward of the Clinical Center, free textbooks for all primary school students, changes to the Criminal Code, the humanitarian action Let's share because together we can do more, the organization of Family Fest, the protection of pregnant women from dismissal through legal solutions...
In the coming period:
we will increase the variety of activities aimed at parents, children, and experts;
we will systematically inform the public about our work and topics of interest for the rights of parents and children;
we will carefully monitor the work and influence the process of creating and applying policies by decision-makers,
we will initiate new partnerships and cooperation with different actors.
We will especially devote ourselves to strengthening the capacity of the Association both thematically and in relation to management; we will expand the circle of employees and volunteers and reactivate the membership. We will introduce innovative and alternative financing methods for stability and long-term financial sustainability. We will focus on strengthening support for parents in building relationships with their children, especially parents of children with maladaptive behavior.