Project Happiness has been working on improving the quality of life, creating opportunities for education and learning for children and young people in North Macedonia.
Since 2015, it is recognized as a synonym for happiness to children, a synonym for transparent and rewarding work, building a philanthropic and humane society that generates possibilities for children of social risk, focusing on children who live in poverty and children from rural areas.
In the interview with Kristina Arnaudova Petrovski - president and founder of Project Happiness, we discover everything about the organization's work and successes and challenges.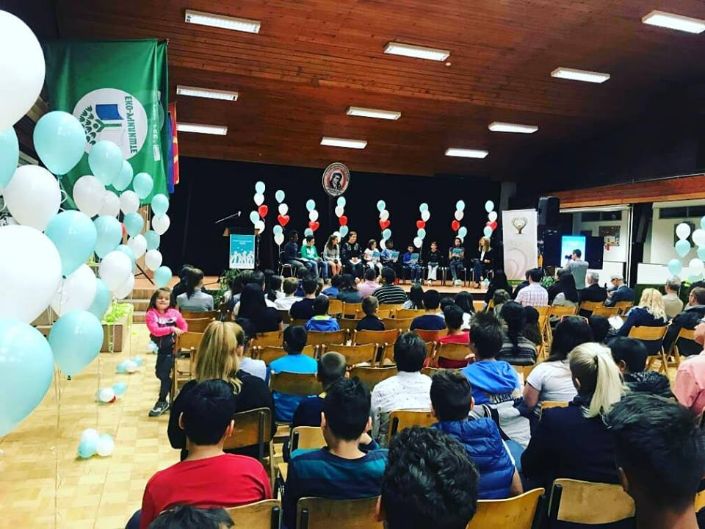 How was your organization established? What changed from the beginning to this day? 
Kristina: I have been doing humanitarian work all my life, I've joined initiatives, I've founded initiatives, I've started large fundraising campaigns for sick children. At one point, one room and the whole hallway in our building was full of things ready to be donated, like clothes, toilets, food which I prepare on weekly basis and together with True Acts of Kindness we deliver to socially vulnerable families with children. At some point I've realized that I need to start my own organization, because I have great ideas on how I could improve the lives of children at social risk, providing them with a better education, better fulfilled time, more skills, and to take them out of their difficult daily lives.
On December 31, 2015, I founded the Association for humanitarian-social development Project Happiness. At first I had no experience with working in the sector, I was wandering through projects, and I was researching, every day was a chance to learn something new ... I struggled the most with raising funds. Nobody wants to invest in a new association. The first two years were difficult, although in those years we worked on a bunch of projects, which did not have financial support from anyone. I wanted to work on these projects and show how different we are as an association, what we can do and on how many quality projects we are working on. It bears fruit after a while. We have gained the trust of the companies, the citizens, the institutions. For the first two years I worked alone because I had no budget to hire someone. In 2017 I have hired the first employee of Project Happiness, Blagica Ristov who is my right-hand man, and in 2018 came the third employee of Project Happiness, Bojana Mandevska. Believe it or not, there are three of us. We also have an active volunteer who deals mostly with clothes donations, Maria, and that's it. From the side it looks like we are a huge number of people, but no, we 4 work alone.
The projects developed and grew, and got their specific vision and goal, and these are projects that improve the quality of life of children at social risk, allowing them access to better education, non-formal education, cultural events, art studies, music, drama, fun, memorable moments.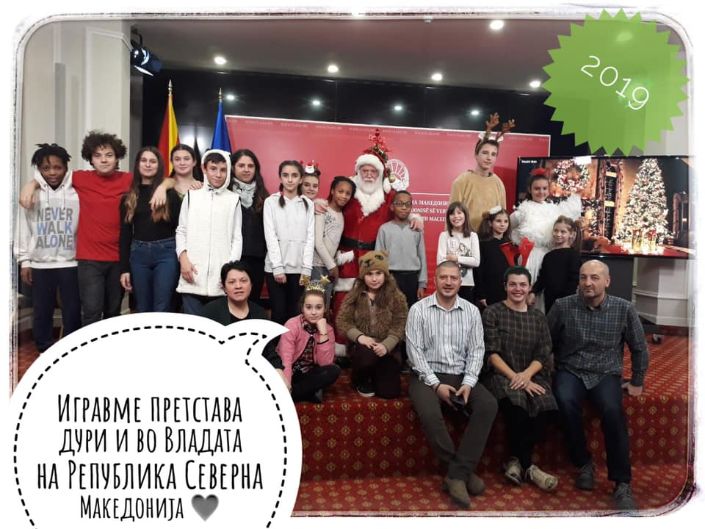 What was your motivation to work in the nonprofit sector?
Kristina: I think that from this position in the civil sector I can make changes in the society, unburdened by politics and pressures, conditions and constraints. I can develop my ideas as I think it is best for the children and not only for the needs of the state. I wanted Project Happiness to help and create a philanthropic society, and to educate the citizens of a philanthropy that is not only seasonal, but part of everyday life.
Today I can proudly say that we are on the right track, and our social networks are leaders of communication with the citizens and collecting and motivating donations, with over 12,000,000 MKD in donations per year, directly to the users.
How did the COVID-19 crisis affect the organization's work? How much has the way you operate changed? What activities were you focused on recently?
Kristina: The crisis had a great impact on our work. On one hand the donations to our association intended for maintenance and the needs of the association decreased by 70 percent, and on the other hand the needs of citizens for help, especially food, hygiene products, wood, electricity increased for 300 percent. We balanced and decided despite the crisis to be able to meet the needs of the citizens.
 We mostly worked from home, although our work is a big part of the field. That's why we have collaborated with cargo which took the packages and delivered them for free throughout Macedonia. I do not know the exact number of distributed aid but it exceeds 3000 families that we helped in this difficult 2020.
There was a great need for laptop computers and internet so that children at social risk, who had none of that, could attend classes. We have provided about 200 devices together with donors and the #ДонирајКомјутер initiative, as well as internet for 30 families which were donated by socially responsible companies.
All in all, we ended the year very successfully, especially with the New Year's event Food for every family for the holidays, where every family which had applied, had donated a package of food and hygiene items to another family in need. We had a large number of donors and a large number of happy families.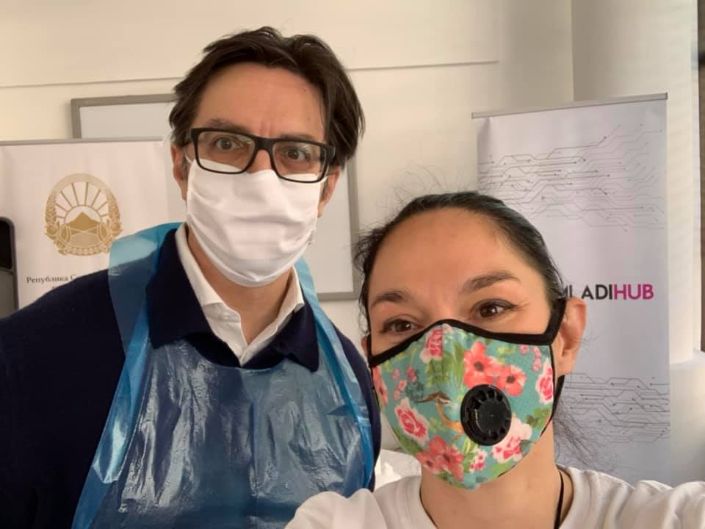 Which activities are you most focused on at this moment?
Kristina: We are focused on finding ways to conduct the projects, which due to the coronavirus crisis should be under new protocols. We are also trying to return the previous donor companies, so that we can survive as an organization. We are working on new concepts for children at social risk, so we can provide them with everything they need now and we are also focused on the project – Project House, where we build houses for families with children, living in very difficult conditions.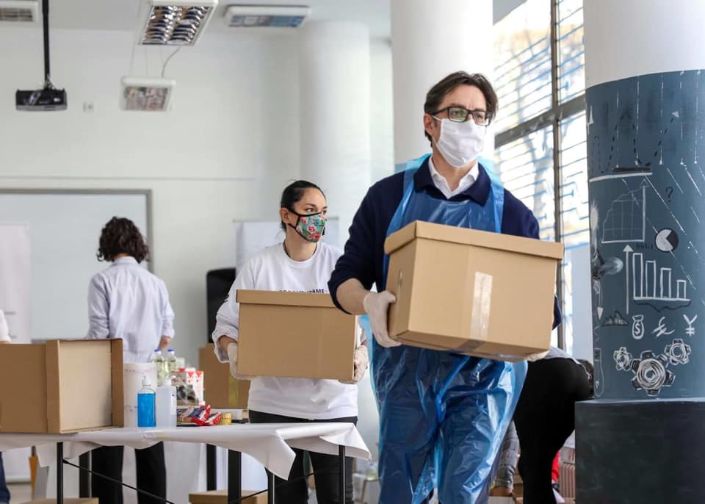 How is your association/foundation/organization funded? Which types of donors do you work with the most, and how? How can someone support your work?
Kristina: We are financed jointly, we have a concept called: Friendly companies, which each year donate a certain amount to the association, then we are financed through calls from municipalities and institutions, we are financed through private donations specifically intended for a specific project. Most from the donations are material goods, food, clothes, computers, then there are finances, which cover the technical costs of the association, employees, office. I insist on working with companies and think that we should not wait for the state funding. Instead we need to show that we can do something for the country without asking for help. That is difficult in Macedonia. This concept of mine is difficult to be realized, because companies rarely donate small amounts, but that is why we are here, to fight every day for better future.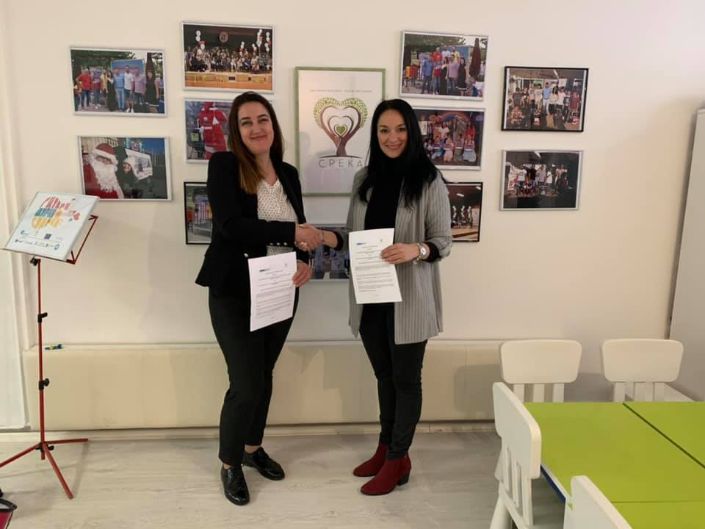 How does your organization contribute to the development of philanthropy in North Macedonia?
Kristina: In deeds, not words! I have already mentioned that before. When we spotted philanthropy it was an almost unknown word. Daily motivation, work, talking, and field work, so that everyone can see that it is real work, not just talking, at some seminars, lectures, and courses! People want to see philanthropy in action. That inspires them the most. Each of us can do something, it does not matter if it is a little or a lot, it is important that it is done, and that it can be done!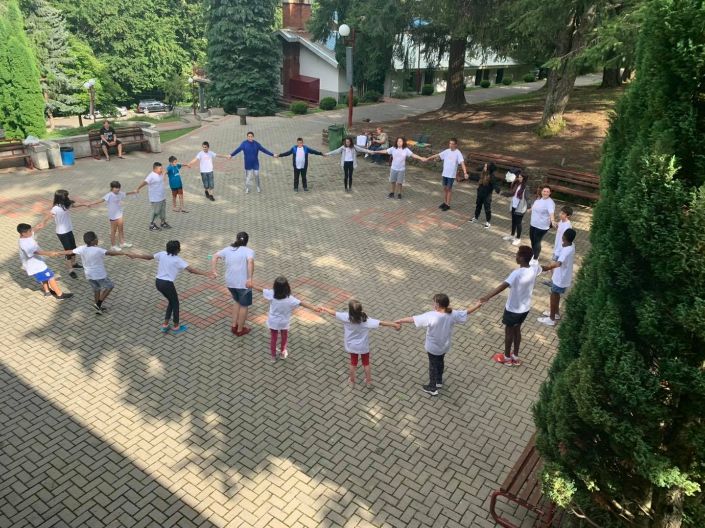 Do you cooperate with other non-profit organizations? Can you tell me more about that?
Kristina: We work with everyone, with Hops where the children of Hops are our dear visitors to events and camps, then with True Acts of Kindness, Sveti Spas, and Day Care Center for children from the street Shuto Orizari – our favorite children forever, with whom we recorded a New Year's song last year. We also cooperate with the First Family Center, where we send mothers and children – victims of domestic violence.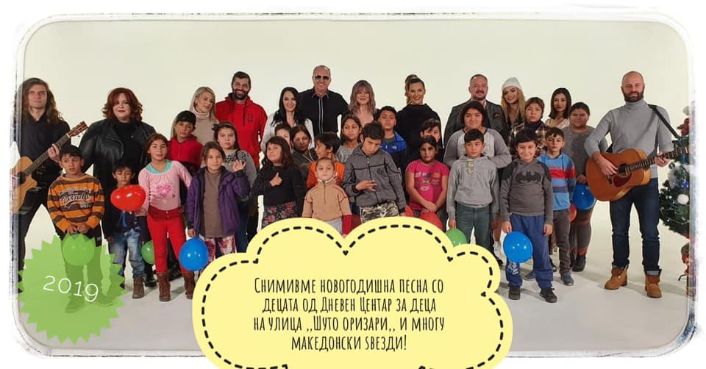 What are the biggest challenges you face?
Kristina: Funding.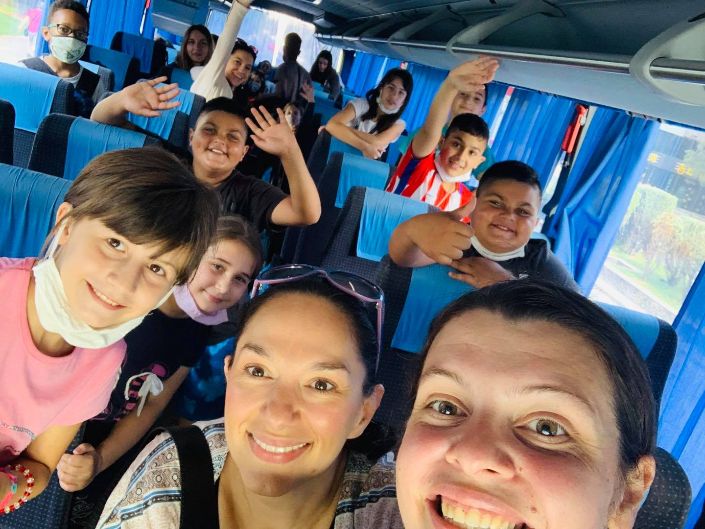 What do you consider your greatest success and what is next?
Kristina: We are the first to put all children at social risk in one group, without divisions whether they are Roma, whether they are Albanians, whether they are from single-parent families, whether they are without parents, whether they live in conventional families, and we work with everyone equally. We called them "children with fewer opportunities". It is a success.
We have opened the first free children's drama studio for children with fewer opportunities – Neverland.
We have opened the first free music school for children with fewer opportunities, "Guitars" and "Whistles", where children learn guitar and piano and socialize.
We have held the first conference for children with fewer abilities in Europe, Summit of Children's Wishes.
Children trust us, parents trust us, and most importantly donors trust us. They adore our transparency, which is why whenever a donation for children is mentioned, the first association is Project Happiness.
There is no greater success than that.
And all this made by three girls.